Inside Erika Jayne's Relationship With Tom Girardi's Kids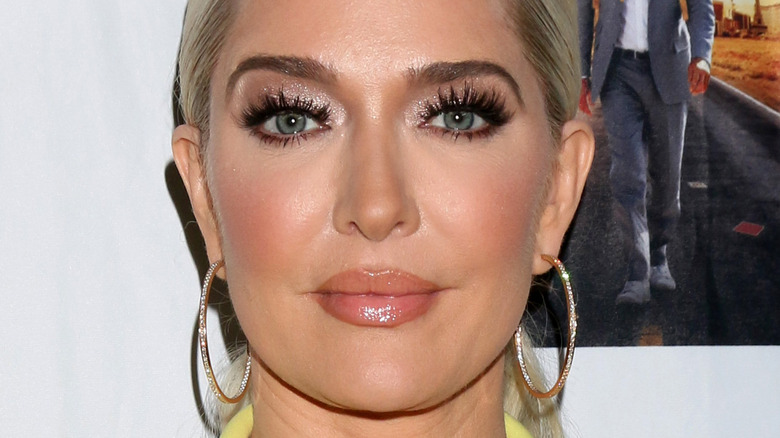 Shutterstock
Erika Jayne fans and the "Real Housewives of Beverly Hills" viewers were shocked when she and her husband,Tom Girardi, announced their divorce after 21 years together in November 2020, reported Us Weekly. While Erika was the one to officially file for divorce, for a while, it was unclear why she was divorcing her powerful lawyer husband.
But a lawsuit for fraud and court documents from December 2020 later revealed that the two were accused of "embezzling settlement funds intended to help the families of Lion Air Flight 610 victims." Edelson PC, a class action firm, also claimed that the Girardi divorce was "a sham attempt to fraudulently protect Tom and Erika's money" and that they were "on the verge of financial collapse and locked in a downward spiral of mounting debts and dwindling funds," according to Us Weekly. While Erika and Tom had not commented on the alleged scandal, the bigger question is whether Erika knew. 
"Real Housewives" viewers expect to see the drama surrounding the divorce unfold during Season 11, but in the meantime, fans want to know: How's Erika's relationship with Tom's children? Read on to find out!
Erika Jayne has a good relationship with Tom Girardi's adult kids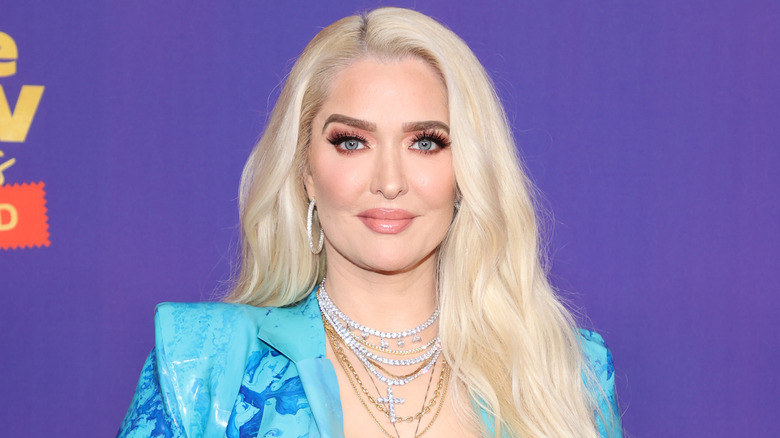 Amy Sussman/Getty Images
Fans were shocked when Erika Jayne and Tom Girardi announced their divorce after two decades together, per Us Weekly. While the two definitely "had an unconventional marriage, spending a lot of time apart," a source told Us Weekly, the Girardi couple seemed strong. But now we know that was not the case. But how are Tom's kids, aka Erika's stepchildren, doing amid the upheaval?
While it's not clear how many kids Tom Girardi has from his two previous marriages before Erika (per Distractify), the pop singer did reveal that she has a good relationship with her now ex-husband's adult children. During the Season 10 Rome trip on the "Real Housewives of Beverly Hills," Erika opened up to former housewife Teddi Mellencamp Arroyave about them. "We always go to Tom's daughter's house for Thanksgiving... it's wonderful... She's a chef, so it's, forget about it," she said (via Bravo). "I got very lucky that Tom has really nice kids... And I'm their age." 
It seems they all had a good family dynamic while Erika was still married to Tom, but now that the two have split, let's hope the former blended family can keep things cordial.