'Big Brother': Inside Will Kirby And Mike 'Boogie' Malin's Relationship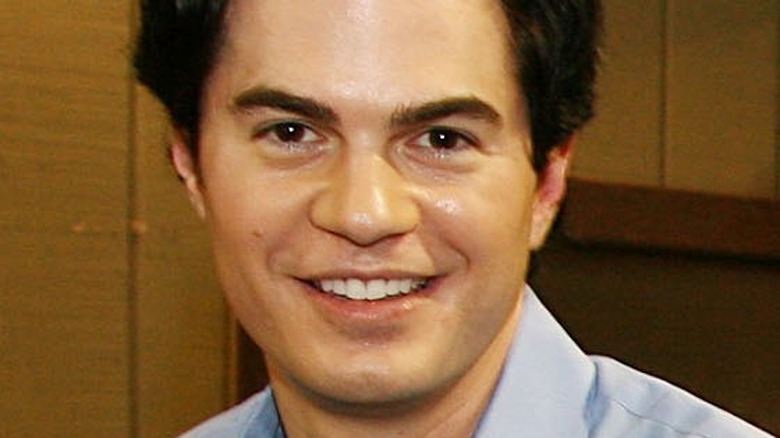 Kevin Winter/Getty Images
Once upon a time, one of the most solid pairings in "Big Brother" history consisted of Dr. Will Kirby and Mike "Boogie" Malin. They initially competed on Season 2 of the series in 2001 and they reunited for "Big Brother: All-Stars" in 2006. Fans loved the bromance the two men had developed, although it turns out quite a bit has changed since their "Chilltown" alliance days.
Will and Boogie's alliance was a powerful one during Season 2 of "Big Brother," and as Reality Blurred detailed, it was the first of the franchise. In fact, the dynamic that the two men developed was so entertaining and powerful that it became the model for many alliances in subsequent seasons. The two ruled the house with their Chilltown pairing and the alliance accomplished what it needed to, with Will winning Season 2. They resurrected Chilltown for Season 7 and, again, had quite a bit of success, as this time, Boogie won. "Chilltown is the Beatles of this show. I'm the Paul McCartney and Mike is the John Lennon," Will quipped during Season 7 (per ScreenRant).
"Big Brother" fans would have loved to have seen Will and Boogie pair up together for a third time on reality television, but recent developments guarantee that will not be happening anytime soon.
Mike 'Boogie' Malin didn't take Will Kirby's 'no' well
Things changed around 2017 or 2018 when Mike "Boogie" Malin and Dr. Will Kirby were offered the chance to do "The Amazing Race" (per Heavy). Boogie was interested, but Will declined. As court documents detail, Will asserted Boogie "became enraged" over not doing "The Amazing Race," as the offer was for the pair of them. 
Boogie sent "disturbing text messages" and Will blocked him, hoping that would be it. However, Boogie contacted Will and several family members again in August 2019. In one instance, he sent a graphic image showing Will's daughter as Boogie held a gun aimed at her. Another photo showed a gun aimed at the head of Will's wife, Erin Brodie. "Will is a bad person. Him and his family are going to pay a hard lesson for the disrespect he showed me," read one text Boogie sent.
Boogie was charged with a felony for making criminal threats, and in June 2020, he posted a video on social media saying, "Chilltown is disbanded. I don't speak to that other motherf**ker. Not a good person." Boogie initially pleaded not guilty to the felony charge, but he later changed to "nolo contender," meaning "no contest." In April, he was sentenced to two years probation and a handful of other requirements (per Us Weekly). Will's attorney said, "We are grateful to the criminal justice system for holding Mr. Malin accountable for his actions," signaling a firm end to what once was the best alliance in "Big Brother" history.