Here's How Much Mike Wolfe From American Pickers Is Really Worth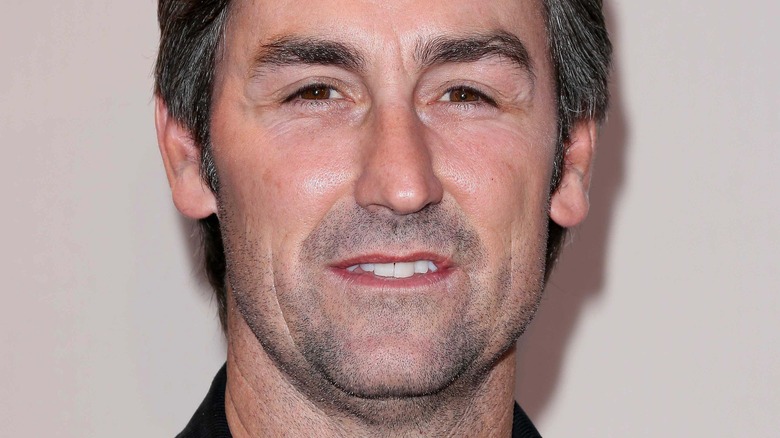 Shutterstock
The History Channel is full of interesting and informative shows, including "American Pickers." Hosts Mike Wolfe, Frank Fritz, and Danielle Colby travel across the United States in search of hidden gems, which they transform into treasurable items. The trio digs through storage units, old warehouses, junkyards, and more while getting to know the owners behind those newfound items. Per IMDb, "American Pickers" has been on the air for more than a decade and is still going strong.
The show has aired more than 330 episodes over the course of 22 seasons, which is a remarkable feat. Considering its longevity on air, the hosts are sure to be reaping a lot of money from the show, but could one of them be making more than the other? 
Keep scrolling to find out how much money Mike Wolfe makes from "American Pickers" and how much he's worth. You might be surprised by the answer.
Mike Wolfe is worth more than you think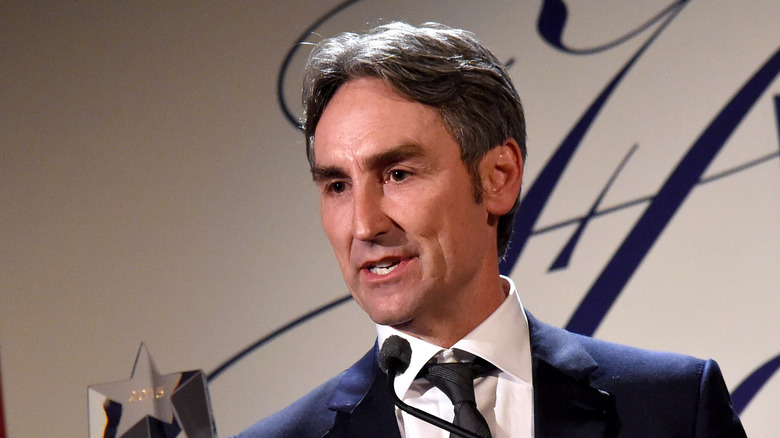 Rick Diamond/Getty Images
Besides hosting "American Pickers," Mike Wolfe is the creator and executive producer of the show. According to his official website, Mike created the treasure-hunting show based on his childhood hobby, writing, "Alone on a country road, carrying a small camcorder and convinced that vintage treasures and priceless stories were to be found in the barns and attics of America, Mike created the first minutes of 'American Pickers.'" He refers to his show as a "blockbuster" and has since moved onto executive producing other shows such as "Going Cambo" and "Nashville Flipped."
In addition to building his media empire, Mike owns Antique Archaeology, two antique stores that are prominently featured in "American Pickers" and where his co-hosts, Frank Fritz and Danielle Colby, work. Additionally, Mike has published two books about American picking for adults and kids: "American Pickers Guide to Picking" and "Kid Pickers: How to Turn Junk into Treasure." Celebrity Net Worth estimates that Mike has a net worth of $7 million, with most of his money coming from his media productions.
For Mike, though, making money means betting on himself. He told Fast Company in 2015, "History said something to me about four years ago, and I'll never forget it: 'We're not in the Mike Wolfe business, we're in the 'American Pickers' business,'" to which he responded, "I better get in the Mike Wolfe business real fast, and understand what that business is." Clearly, he's accomplished that and more.