What Jen Psaki Did Before She Became White House Press Secretary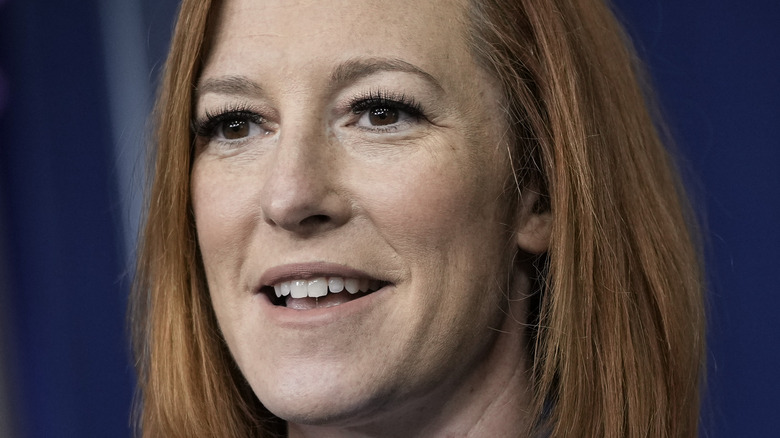 Drew Angerer/Getty Images
White House Press Secretary Jen Psaki seemed to be a welcome addition to President Joe Biden's administration when she was appointed to the position back in January. She marked a departure from her predecessors during former president Donald Trump's years in the White House with her plan to restore daily briefings and hold the press in high-esteem (via Vogue).
"I have deep respect for the role of a free and independent press in our democracy and for the role all of you play," she told the press on the evening of Biden's inauguration. Psaki also made headlines when she announced that an American Sign Language interpreter would be present at all briefings, which the National Association of the Deaf hailed a "historic win."
Psaki's friendliness, intelligence, openness, and non-confrontational style has captured the attention of many across the U.S. Her debut as press secretary brought in praise from all corners of the internet. Historian Michael Beschloss was one who took to Twitter to sing his praises, saying, "White House briefing showing civility and respect. What was old is new again." Another social media user posted, "Truly blinding level of professionalism and normalcy at this briefing."
Once described as "the unflappable and genial point-person" by The New York Times, the former deputy communications director to former president Barack Obama hasn't once shied away from the political spotlight over the past few years. Keep scrolling to find out how and where she was working her magic before joining the Biden administration. 
This is not Jen Psaki's first job in the White House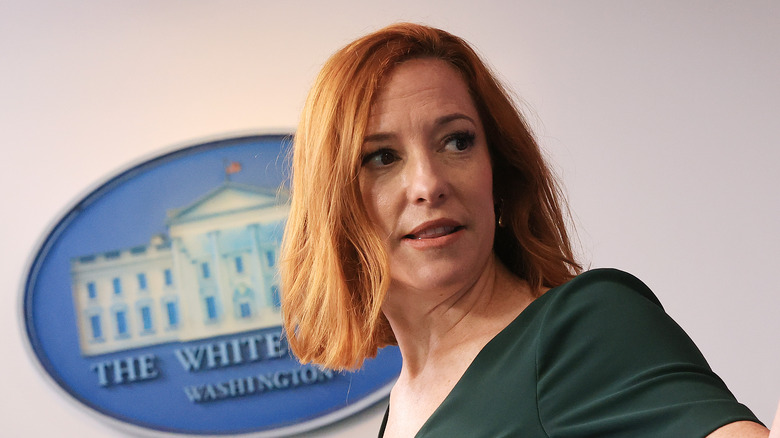 Chip Somodevilla/Getty Images
After Jen Psaki's first week as White House Press Secretary, the Independent wrote that "she has appeared friendly but not fawning, smart but not smug. She has provided a fixed amount of information on various topics, and vowed to [get] back to people if she [does] not have an answer." Before President Joe Biden appointed Psaki to the position, she was known for her professionalism, having spent years working in the White House or closely tied to the political realm. 
Psaki's most recent role is one more in a long career of serving as spokesperson for Democratic politicians (via Open Secrets). After stepping down as chief spokeswoman for the State Department, she became deputy press secretary during Obama's 2008 campaign and worked her way up to traveling press secretary. Following Obama's win, she was hired as his deputy assistant before rounding out her time with the Obama administration as deputy communications director.
Prior to Biden's election, the Connecticut native was working at consulting firm WestExec Advisors (via Open Secrets). The organization reports that she was working closely with a number of former Obama officials with the goal of advising corporate clients on how to navigate the federal government.
While Psaki has been widely praised for her approach to the press secretary role, this may not be a permanent spot for her. According to CNN, Psaki loves the challenge and responsibility, but sees herself serving a one-year term in the Biden Administration, much to the dismay of her fans.