Who Is Nathan Kress' Wife, London Elise Kress?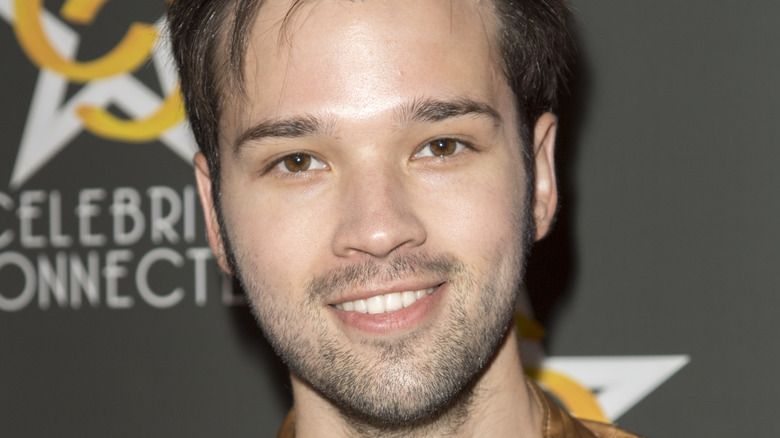 Shutterstock
For years, a teenage Nathan Kress played Freddie on "iCarly." Freddie was Carly's young, neurotic neighbor who was openly in love with her. Audiences watched Kress, along with the rest of the cast, grow from tween to teen before their very eyes. Now, nine years after the end of "iCarly," an all-grown-up Kress is reviving his role as Freddie in the rebooted version of the series. In the time since the first series ended, Kress has done one of the most grown-up things a person can do: he's gotten married!
On November 15, 2015, Kress married London Elise Moore at a ceremony that brought together the whole main "iCarly" cast, with Miranda Cosgrove, Jennette McCurdy, and Jerry Trainor attending. Cosgrove posted a photo of the three on Instagram, writing, "Heading to @nathankress's wedding. Being old is so fun."
So who is this mysterious London Elise? Keep reading to find out more.
London is a stunt double and mom of two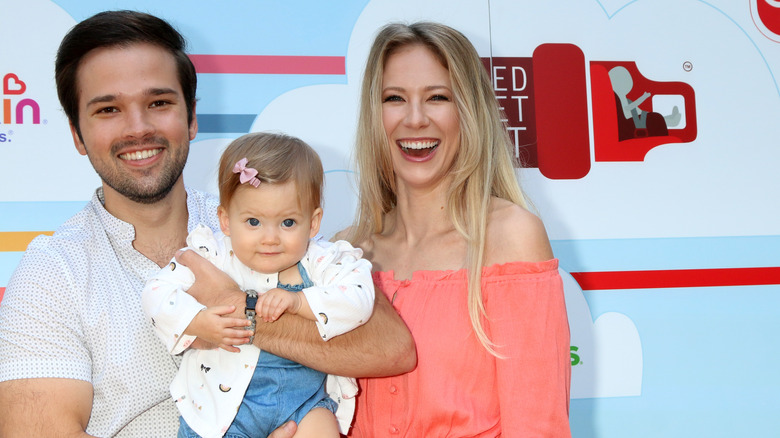 Shutterstock
According to Bustle, Nathan Kress met his wife London Elise Kress (née Moore) while working on the 2014 film "Into the Storm," in which Nathan played Trey and London played a cheerleader and did stunts. In fact, London has done stunts in several projects, including "Grandma" and "Insidious: Chapter 3," according to her IMDb. She also served as Michelle Williams' stunt double in 2013's "Oz the Great and Powerful."
Bustle reports that Nathan told M magazine in 2015 that London was actually part of his core group of friends before they began dating. "... Now it's my core group and one of them became my girlfriend," he said, "which has been really cool and nice and another new thing." Based on a post on London's Instagram in March 2015, it appears that the couple only began dating a month prior. "Where the heckkk did that first month go?!?" she wrote. According to Elite Daily, they were engaged by May and married by November. Talk about moving fast! 
In December 2017, London gave birth to the couple's first child, Rosie Carolyn Kress. Nathan announced the birth on his Instagram, writing, "I am an emotional wreck. In the good way!" In March 2021, London welcomed their second child, Evie Elise Kress. "You have been a rainbow in the cloudy days of Covid, and a rainbow baby to us personally," she wrote about Evie on Instagram.