The Truth About Queen Elizabeth's Relationship With Penelope Knatchbull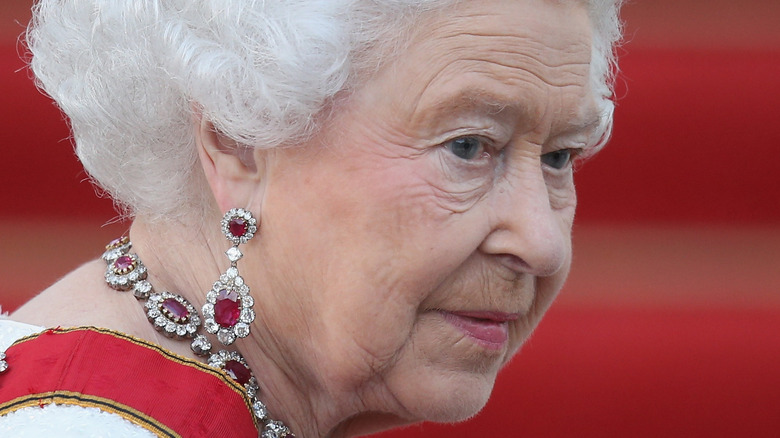 Sean Gallup/Getty Images
Although you may have never heard of Penelope Knatchbull, Countess Mountbatten of Burma, she is a core member of Queen Elizabeth's entourage. In fact, she was one of only 30 people to attend Prince Philip's funeral. As Hello! Magazine reports, she is a "fixture at many royal events" and her nickname is "and also" because "no guest list is complete without her."
Penelope, known to friends and loved ones as Penny, has been a friend of Queen Elizabeth and the late Prince Philip since 1975 when she met them through her husband Norton Knatchbull. Norton, 3rd Earl of Mountbatten, went to school with Prince Charles, and the two remained friends. Charles was even the best man at the Knatchbulls' wedding in 1979.
Penelope quickly became close with the queen and Prince Philip. Hello reports that a source close to the royals recalled her to be "one of the most natural young women I have ever met, outgoing but not brash or flirty." Although she was 30 years Philip's junior, the two bonded over their love of nature. Philip even taught her how to drive carriages in 1994. While she and Philip bonded over common interests, it was during a time of tragedy that she grew close to the queen.
Read on for more on their relationship.
Queen Elizabeth was impressed by Penelope's resilience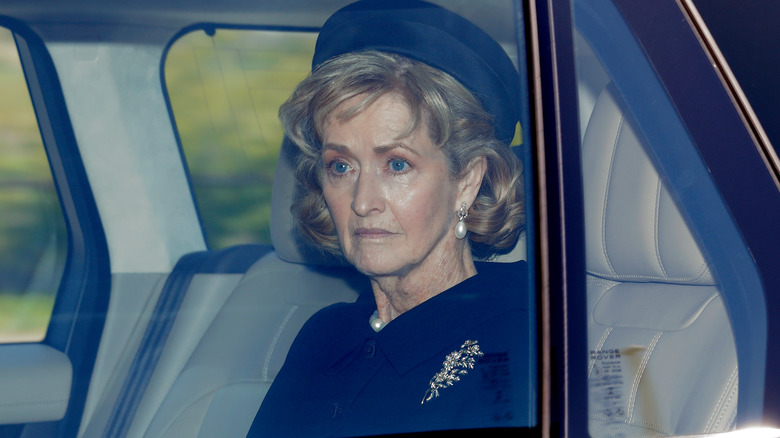 Max Mumby/indigo/Getty Images
In the 1980s, Penelope Knatchbull gave birth to three children — Nicholas, Alexandra, and Leonora, according to Express. Sadly, tragedy struck in 1991 when 5-year-old Leonora died of liver cancer. During this time of suffering, Knatchbull leaned on the queen and Prince Philip, strengthening their relationship.
Penelope suffered another loss in 2010 when her husband left her for Bahamian fashion designer Jeannie Nuttall, according to Daily Mail. Norton was more or less banished, with Penelope taking on his typical ceremonial roles. Queen Elizabeth and Prince Philip took Penelope's side despite their connection to Norton. According to Hello! Magazine, "the Queen and Philip [couldn't] forgive him for what he did to Penny." Queen Elizabeth was impressed by Penelope's resolve during this time of crisis. "Her strength, following the exposure of his affair, reportedly impressed Her Majesty and their companionship became more public," Express wrote. She became a regular guest at weekend parties at Prince Philip's Sandringham Estate and regularly sees the queen in private. "Royal sources said she was the prince's confidante and shares his boisterous sense of humor," Express added. 
Although there is a 26-year age difference between Penelope and the queen, the two are clearly pals for life.