The Real Meaning Behind 'Rapstar' By Polo G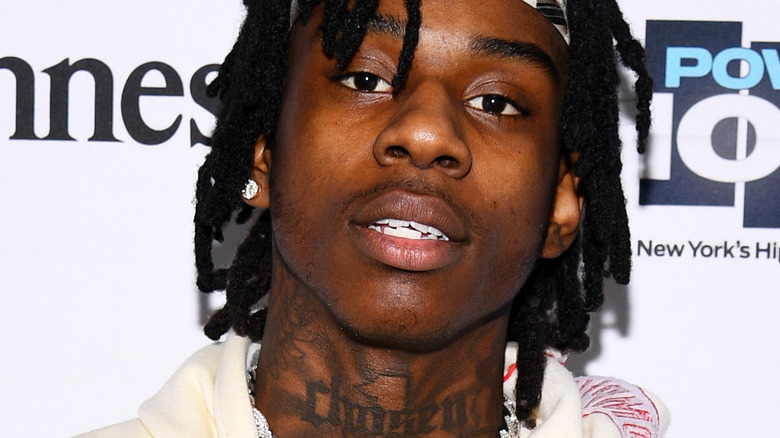 Dave Kotinsky/Getty Images
Polo G must not have known that he was releasing one of the songs of summer when he dropped "Rapstar." Since its April release as the third single from Polo G's third studio album, "Hall of Fame," the single has gone on to become Polo G's first No. 1 hit on the Billboard Hot 100. Almost overnight, "Rapstar" became an Internet sensation with millions of views on its lyric video, acoustic version, and thousands of Tik Tok videos using the tune as a result. Polo G even recalls seeing two minutes worth of tweets (while scrolling on his feed) solely about his track, and that was even before the song had a music video, according to Genius' "Verified." That's when he knew what he had to do.
Fans have certainly enjoyed the music video for "Rapstar" ... and the plethora of BMW cars that Polo G seemingly gives away at the start of it. Since its premiere on April 8, the video has been viewed over 85 million times with an astonishing 1.6 million likes on YouTube. Given that Polo G displays a life of luxury and a little bit of drama in the "Rapstar" music video, what's the song about? 
Read on to learn the hit's subtle message!
Polo G explores the dark side of fame and fortune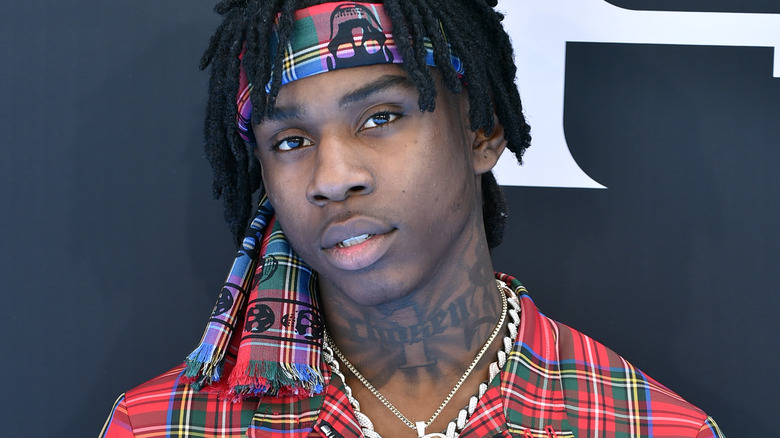 Aaron J. Thornton/Getty Images
"Rapstar" by Polo G has been one of the hottest hits of 2021 so far. The third single off of his third album, "Hall of Fame," "Rapstar" explores the Chicago native's perspective on his past few years of rap stardom. In a series of vignettes with an anonymous love interest in the video (almost like he's channeling Travis Scott and Kylie Jenner ...), Polo G lives the rich and famous lifestyle on a private jet with plenty of champagne and encounters the paparazzi everywhere he goes. "At that time, I was leveling up as a rapper, so that's what life was for m e... planes flying, chains clinging," he told Genius. 
With lines like "every day a battle, I'm exhausted and I'm weary" and "I fought through it all but that s*** hurt me severely," Polo G expresses his own struggles with mental health amidst the glamour that he's also experienced. "Everybody got some demons that [they're] fighting. [Everybody's] got a struggle with something...depression, you can have bipolar disorder, you can be fighting PTSD," he goes on. "[Everybody's], you feel me, got a battle that [they're] facing...and behind closed doors I could be going through a lot." While "Rapstar" is definitely a chart-topping bop, it actually has a deeper meaning and a responsible message about recognizing mental health struggles that everyone can learn from.