The Truth About Bruce Springsteen's Daughter, Jessica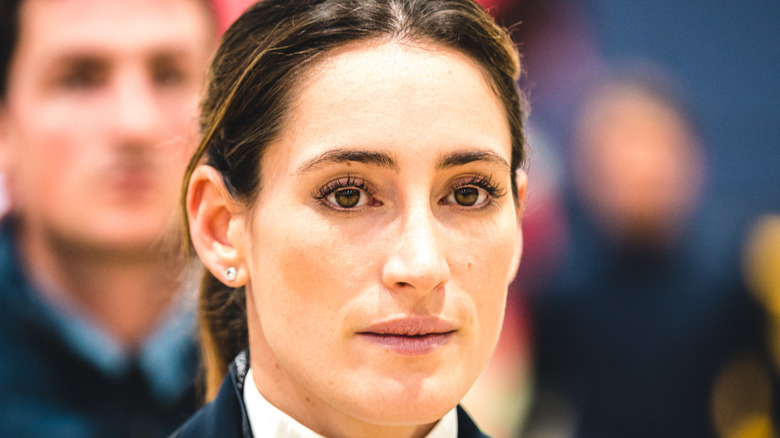 Alexis Anice/alea/Getty Images
Jessica Springsteen is the only daughter of Bruce Springsteen and Patti Scialfa. She is the middle sibling between her older brother Evan and her younger brother Sam. Jessica and her brothers were raised in New Jersey, just like her famous father. According to Closer Weekly, The Boss wanted to raise his family in the Garden State instead of Los Angeles or New York City. Springsteen and Scialfa raised their family on a 300-acre New Jersey spread called Stone Hill Farm.
In a 2019 interview with Jimmy Kimmel, Bruce explained why he wanted to raise the Springsteen kids in New Jersey. He told Kimmel, "We had an 80-member Italian-Irish family, and that was the way that I grew up, so I wanted my kids to have that sense of a bigger world than the entertainment world. I wanted them to see people that did a lot of other things, be around people who would shape them and they would have a lot of options."
Sometimes the middle child in the family gets lost in the shuffle, but Jessica could be the most famous child of The Boss. Jessica's older brother Evan Springsteen is a singer and songwriter, while her younger brother Sam Springsteen is a New Jersey firefighter. Keep reading to learn why Jessica could be the most famous Springsteen sibling.
Jessica Springsteen may represent the U.S. in the Tokyo Olympics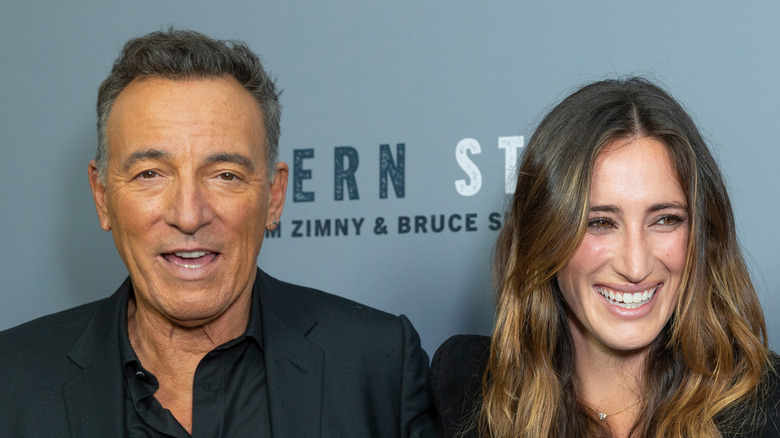 Shutterstock
Jessica Springsteen is on the short list of equestrians slated to represent the United States in the Olympics in Tokyo in July 2021. Competing in international horse-riding competitions is pricey but her parents, musicians Bruce Springsteen and Patti Scialfa, can afford it. Jessica's dad, Bruce, is worth $500 million, and he brings home an annual salary of $80 million, via Celebrity Net Worth.
An equestrian source told Page Six in April 2021 that Jessica is an exceptional rider, saying, "With the exception of the fact that she has enough family money to participate in this very expensive sport, she is much more than just her father's daughter."
The inside source continued, "She is truly a champion rider. Some daughters of boldface celebrities are soaking up the limelight of their fathers. That's not Jessie. She is a serious competitor."
According to App.com, Jessica and her horse Tinkerbell won the K 4 Grand Prix Hub side Jumping Tour equestrian event in St. Tropez, France, on June 13. Winning the event brings the showjumper closer to her Olympic goal.
Page Six reported that after winning an event in February 2020, Jessica said, "My dream is always to represent the United States in championships, so I am definitely always working toward that. I feel like I have a really good group of horses jumping great right now, so I am hoping to make that short list [for the Tokyo Olympics]. I will just keep doing my best."