Singer Claims She Overheard Chris Brown Abusing Karrueche Tran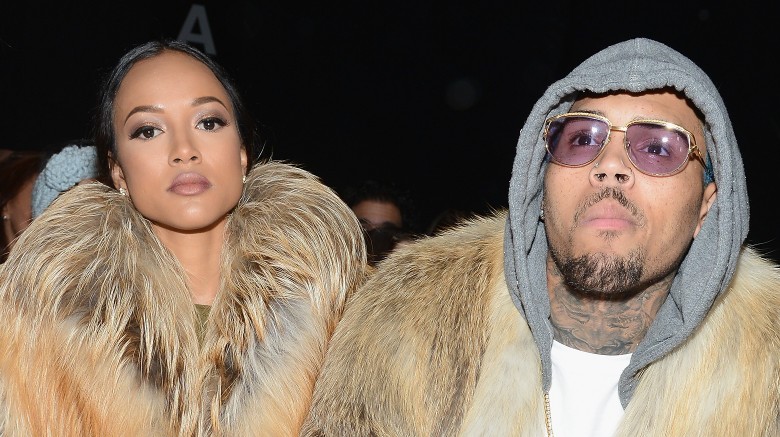 Getty Images
Singer Kay Cola claims that she was a witness to Chris Brown's alleged domestic violence against ex-girlfriend Karrueche Tran.
Cola, 31, was a neighbor of Brown, 27 and Tran, 28, when they lived together. "Some of y'all make me sick to my stomach talking about Karrueche's lying," Cola tweeted on Tuesday, Feb. 21, 2017. "I've heard him beating her myself. I even called the police."
She added, "I used to cry over that situation hearing her screaming at the top of her lungs because i am also a victim of domestic violence...I never spoke up, cause I didn't feel it was my place but hearing y'all say she's lying, I can't just sit by and watch this...I don't regret sticking up for Karrueche or telling the truth. Whatever comes with it. I stand for what's right at all times."
Cola then replied to a fan, writing (via The New York Daily News), "Now that she is speaking on it I can't sit by and watch people say she's lying. That's what's wrong with our society. The police didn't do s**t. They have been called out several times, do your research [on the] North Hollywood Police station...I spoke to her about it and I sent people upstairs and even [went] upstairs myself.I did what I could and that's that."
As Nicki Swift previously reported, Tran obtained a temporary restraining order against Brown this month, alleging he threatened to kill her since they split and that he physically abused her while they were together. The "Loyal" singer has to stay 100 yards away from Tran and her family. Brown dismissed all the allegations as "bulls**t."
A source told People that Brown has been trying to contact Tran "nonstop since they broke up."
"He texts her and leaves her crazy messages—one day saying he loves her, the next saying things like 'I'm going to ruin you and make your life a living hell,'" the source said. "She had to change her phone number a few times."