Inside Adele's Emotional Latest Appearance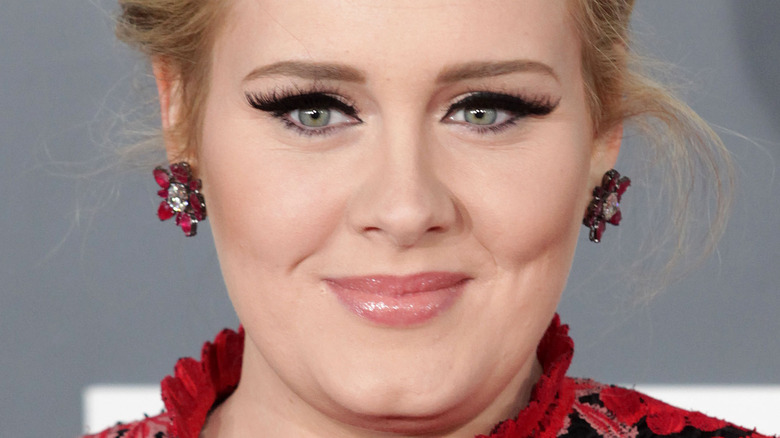 Shutterstock
Despite being one of the biggest pop stars on the planet, Adele isn't exactly one for a whole lot of attention. The star mainly stays under the radar and famously shies away from the spotlight when she's not on stage, only making rare strategic appearances and very occasionally giving interviews.
The star also only updates fans on her life via social media with sporadic posts on Instagram that almost become like an event when she offers an insight into her life. Adele was last active on the social media site on May 5 when she shared three stunning photos of herself to celebrate turning 33.
Before that, she hadn't shared a grid upload since January 24 when she celebrated the 10th anniversary of her record-breaking album, "21." The post came around three months after she was last in the spotlight when she made a surprise appearance on "Saturday Night Live" in October 2020.
But while she may not be overexposed, one thing there's no doubt about is that Adele does very well in using her global platform for good — whether that be in private or public. And that's exactly what she did during her latest rare sighting as she appeared in a video message to speak out about a cause very close to her heart.
Adele had a touching message in support of the victims of Grenfell Tower
Adele popped up in a heart-wrenching memorial video posted to YouTube on June 14. Shared by Grenfell United, the clip honored the 72 people who lost their lives in the Grenfell Tower fire, which happened four years earlier. The fire — which completely destroyed the London apartment block — is still being investigated (per Sky News).
"There are so many unanswered questions... the trial is taking way too long, and still, no one has been accountable for that night's events. And yet, Grenfell United is still out here, fighting tirelessly for the justice and for the change that not only they deserve, that their community deserve, that the whole country deserves," she said. 
"Thank you for putting your pain aside for all of these years to fight the fire. I can't imagine the kind of personal consequences that has on you. I really hope that this time next year you will have the answers you need to finally be able to grieve together," she added. Adele signed off, "I love you. I'll see you soon. Stay strong. We are all with you."
This is far from the first time Adele has showed her support for all those affected by the fire. While the apartment block was still partly ablaze in 2017, the London native visited a nearby vigil (via BBC News). The following week, the London Fire Brigade shared a photo to Facebook of her visiting them.