What Was The Spice Girls' Original Name?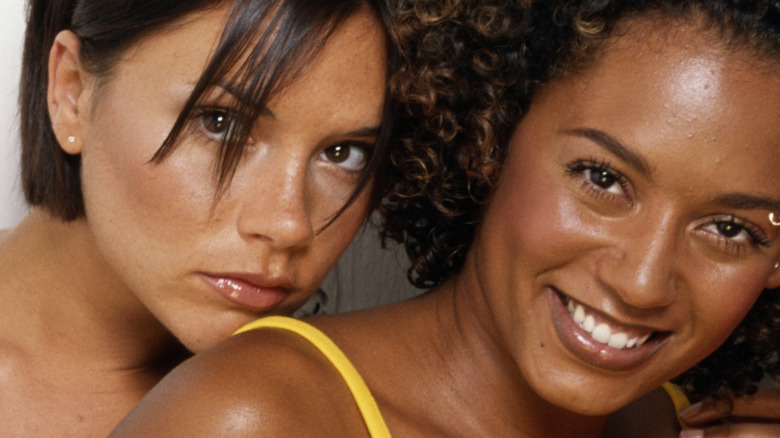 Tim Roney/Getty Images
With more than 90 million records sold worldwide (via the Mirror), the Spice Girls are the best-selling girl group of all time, per Entertainment Weekly. Melanie Brown (Scary Spice), Melanie Chisholm (Sporty Spice), Emma Bunton (Baby Spice), Victoria Beckham (Posh Spice), and Geri Halliwell (Ginger Spice) will forever go down in history — and not just because of their chart-topping hits.
In addition to ushering in an era of "girl power" — a mantra that continues to be echoed to this day — the Spice Girls kicked off an era of celebrity obsession in pop culture. The impact of the group is undeniable, and '90s babies still find themselves wanting to "spice up their lives" from time to time. (Slam your body down and zig-a-zig ahhhh!)
All that being said, did you know that there's a world where the Spice Girls almost didn't exist? At least, not under the same name. And they certainly weren't as spicy.
The Spice Girls' original name was a touch different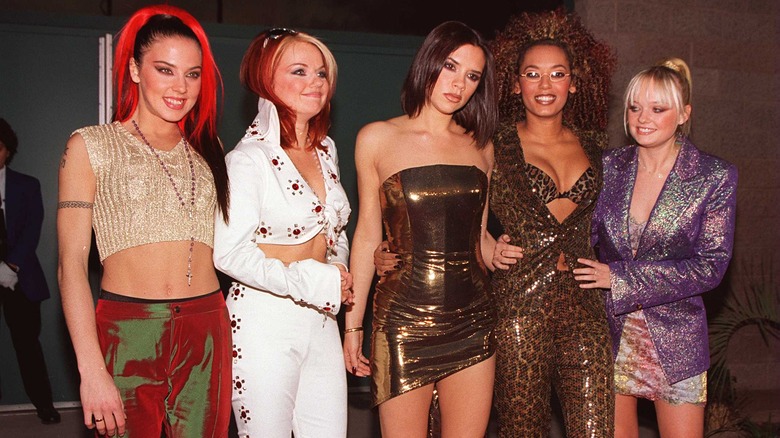 Brenda Chase/Getty Images
In a 2018 interview with The Guardian, Melanie Chisholm shared that before we knew — and loved — them as the Spice Girls, they went by the name Touch. And, at the time, it seems the group definitely needed a touch of spice in their lives. "When we first started [with the name Touch], we were pretty bland," she told the outlet. "We felt like we had to fit into a mold."
She continued, "And then we realized that we were quite different personalities, different to each other and to all the female groups in the past. We also realized there was a lot of strength in that." As it turns out, per the Mirror, Geri Halliwell was the one who came up with the name we all know and love, and they completed their transformation from Touch to the Spice Girls by replacing their then-manager with Simon Fuller, who would go on to create the "Idol" franchise that includes "American Idol" and the UK's "Pop Idol."
And as for how the girls got their "Spicy" nicknames? "It was a lazy journalist who couldn't remember our names!" Melanie Brown revealed on The Rachael Ray Show. "She said, 'That one's sporty, that one's posh, and that one's definitely scary because she's really loud.' The names just stuck, and we didn't mind that!"