What Warren Buffett Really Thinks Of Jeff Bezos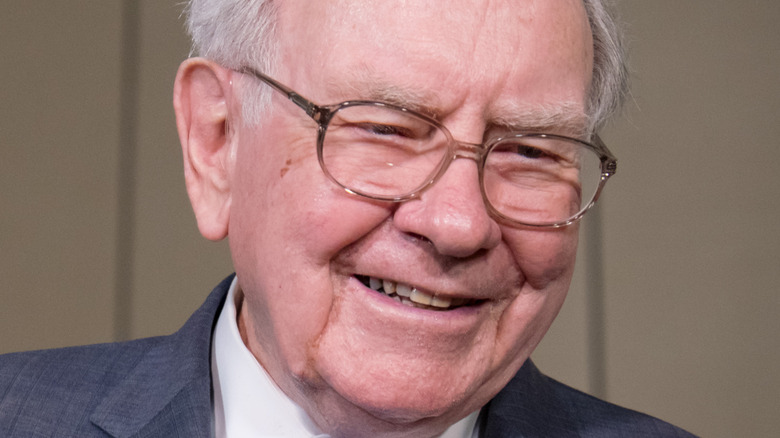 Shutterstock
Warren Buffett and Jeff Bezos obviously have a lot in common. For one, they are both worth about the same amount of money as a medium-sized country's annual GDP. They were also both named in a ProPublica report about how much (or little) billionaires in America pay in taxes every year. But while Buffett, the chairman and CEO of Berkshire Hathaway, has enjoyed a pretty good public reputation over the years — he's not like a regular billionaire, he's a cool billionaire — Bezos, the founder of Amazon, tends to get a little more of the super-villain treatment.
Buffett, who co-founded The Giving Pledge with Bill Gates, has pledged to give away most of his enormous fortune to charity over his lifetime, and Bezos has also declared his intention to focus more on philanthropy after stepping down as Amazon's CEO (though both are currently neck-and-neck in the charity department by Bezos' ex-wife Mackenzie Scott, according to The New York Times).
But Buffett has had more to say about Bezos' business acumen than his charitable giving.
The billionaires are bros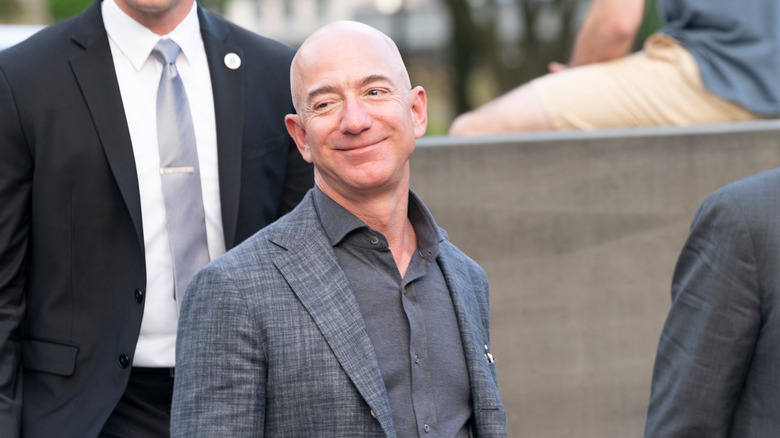 Shutterstock
Over the years, it looks like Warren Buffett has never missed an opportunity to heap praise on the Amazon founder and current richest person in the world, Jeff Bezos.
"Jeff, he's just shown an amazing talent in figuring out how to please customers and in a very short time," Buffett said on CNBC's "Squawk Box" in a 2016 interview. "He has changed the world in a big way," the billionaire philanthropist continued.
In another "Squawk Box" interview in 2017, Buffett said, "I was impressed with Jeff early. I never expected he could pull off what he did ... on the scale that it happened," continuing, "At the same time he's shaking up the whole retail world, he's also shaking up the IT world simultaneously."
And at a Berkshires Hathaway shareholders meeting in 2019, Buffett told CNN that Bezos had created a "miracle" with Amazon. "[He] kept looking at what was coming in and saw what was possible, and he's unbelievable," he told reporter Poppy Harlow. Buffett even joked that he would get a transfusion of Bezos' blood if he could.
Basically, Buffett is a giant Bezos stan.