Inside Warren Buffett's Relationship With Elon Musk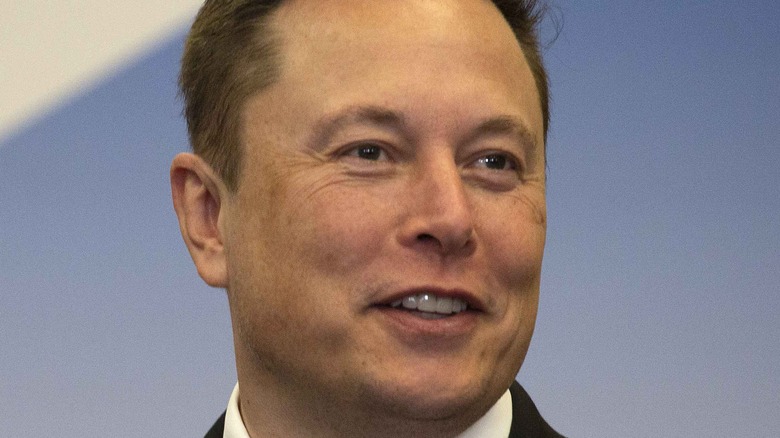 Saul Martinez/Getty Images
Elon Musk always makes headlines. The controversial billionaire's infamous comments on social media are well-known, and the Tesla CEO can offend some people with his cheeky ways.
Dig, if you will, Musk's quips about fellow billionaire Warren Buffett. The humble, low-key Berkshire Hathaway boss is a beloved figure. But during a chat with Joe Rogan in 2020, Musk said he is "not his [Buffet's] biggest fan." Really? Everyone likes Buffett! 
Investors love Buffett for more than his sound investment strategies. The Street reported that many young investors "admire him for his social conscience and his down-to-earth personality." Robert Johnson, president of The American College of Financial Services, talked to the outlet about why so many millennial investors like the Berkshire Hathaway chief.
Johnson told The Street that "millennials can identify" with Buffett because of his straight talk and self-effacing attitude. Johnson said, "He drives himself to work every day and stops at McDonald's." He told The Street that Buffett's "very endearing" quality of giving others credit is admirable.
Keep reading to learn more about Buffett's relationship with Musk.
Why Elon Musk is not a fan of Warren Buffett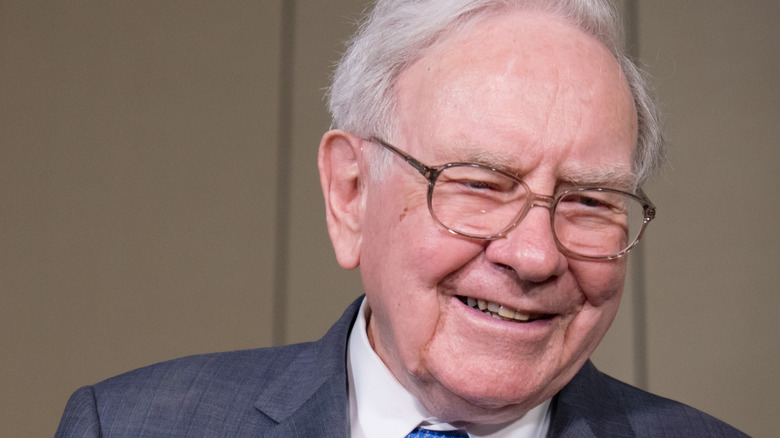 Shutterstock
So what's the story about Warren Buffett and Elon Musk's relationship? Well, it's complicated. In an interview with The New York Times in July 2020, Musk said, "I think he has managed to create a great image for himself as a kindly grandfather, which is maybe overstating the case." As stated earlier, Musk is not a big fan of the Berkshire Hathaway CEO.
One reason the two billionaires might not ever become BFFs? Buffett and Musk are complete opposites. The Berkshire Hathaway CEO's approach to business is to always share the credit for success and stay out of the limelight. Musk is a master showman who isn't afraid to boast about himself or exaggerate his wins.
For example, there is a story rumor that Musk found out he passed Buffett on Bloomberg's Billionaire Index one day in 2020. So the Tesla CEO sent Buffett a YouTube clip from "There Will Be Blood" of Daniel Day-Lewis saying, "I Drink Your Milkshake." Musk denied that he sent Buffett the clip in his NYT interview, but it seemed like a faux denial.
The biggest reason the two billionaires aren't buddies might be because Buffett said he wouldn't invest in Tesla (via MarketWatch). For someone like Musk, who lives for his business, Buffett's comment was a punch in the gut. We'll probably never know what goes on the minds of billionaires.