The Truth About Elon Musk's Relationship With Amber Heard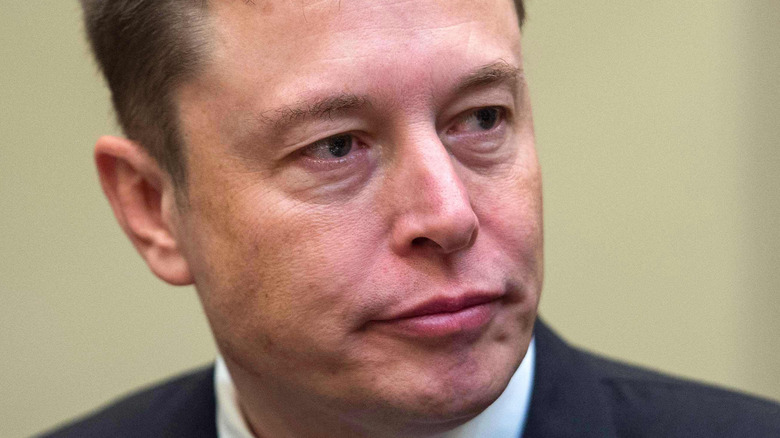 Shutterstock
Elon Musk does not seem to have the best luck when it comes to love; he's been divorced three times, and has five sons from his first marriage, according to Insider. Things seem to be looking up for the Tesla CEO, as he welcomed a one-year-old son with musician Grimes in 2020, who he has been dating since 2018.
Musk and Grimes made their red carpet debut at the Met Gala in May 2018, and Page Six reported the couple was "quietly dating" at the time. It's no surprise they met online due to a joke about artificial intelligence. "Elon was researching the idea of joking about Rococo Basilisk, and when he saw Grimes had already joked about it, he reached out to her," a source told the outlet. "Grimes said this was the first time in three years that anyone understood the joke. They were both poking fun at AI."
Musk might be in a good space with Grimes now, but we can't forget about his short-lived relationship with Amber Heard. The romance was brief, and aside from a couple of Instagram photos, not much evidence of the union remains today. So what happened? Keep reading for more details.
Elon Musk "was really in love" with Amber Heard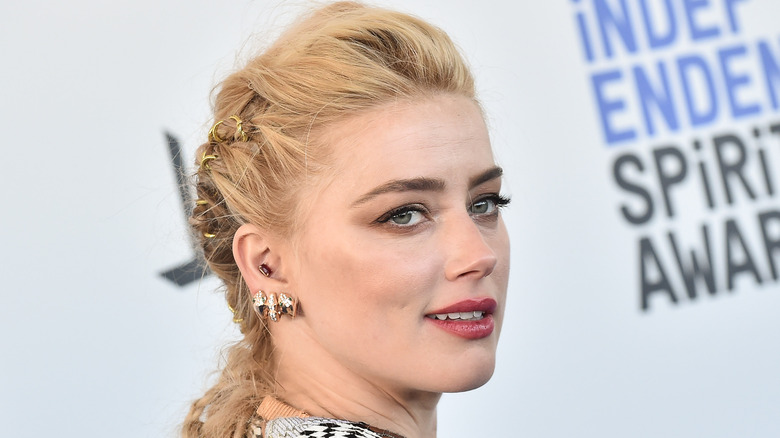 Shutterstock
Elon Musk started dating Amber Heard in 2016, according to Insider. Due to busy schedules, the pair pulled the plug on their relationship just one year later. "Having read recent articles about our relationship, we would like to speak for ourselves. The distance has been really tough on our relationship, because we haven't been able to see each other much. All relationships have their ups and downs, of course," the statement read, per People. "However, we would like to state directly that we have the utmost respect for one another, and it would be troubling if anyone had the impression that we thought otherwise."
Musk opened up to Rolling Stone (via Refinery29) about the breakup in 2017, and it seems he took it hard. "I just broke up with my girlfriend," he said. "I was really in love, and it hurt bad... Well, she broke up with me more than I broke up with her, I think." It took a lot for the tech mogul to regain confidence at the Model 3 event, where he was "morbid." "I had to psych myself up: drink a couple of Red Bulls, hang out with positive people and then, like, tell myself: 'I have all these people depending on me. All right, do it!'" he said.
Heard did not seem to be shedding any tears about the split, telling The Hollywood Reporter in 2018, "I'm in a relationship with me."