The Truth About Frank Fritz And Mike Wolfe's Friendship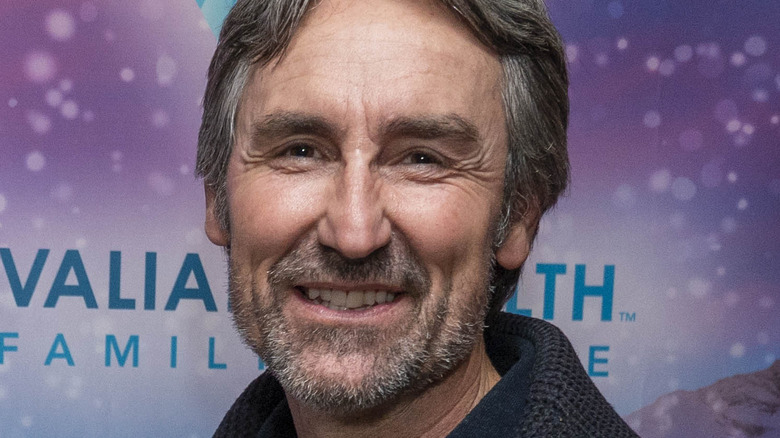 Ed Rode/Getty Images
Mike Wolfe and Frank Fritz helped make "American Pickers" a huge success as the show focused not only on the rare antique finds but the relationships of the cast members. Fans worried when the show returned in 2021 —  Mike was on the road, and Danielle Colby running the shop, but Frank was noticeably absent.
A health issue had previously kept Frank off the show during Seasons 8 and 9, and he experienced rapid weight loss. At the time, Frank informed fans that he had Crohn's Disease, but had also started taking his health more seriously which attributed to his weight loss, per The Sun. According to Mike, his long-time picking partner was absent from the show in Season 22 due to undergoing back surgery.
In August 2020, Mike shared a throwback photo on Instagram of him and Frank which was taken 15 years earlier. "These photos were shot in 2009 when we were just beginning to shoot the show @americanpickers Frank and I were pretty [worn] out," the reality star wrote. That archived footage was used for "American Pickers: The Lost Tapes," which captured the two friends in their earliest days working together.
Danielle said in a 2012 interview that at first sight, the two "American Pickers" stars were polar opposites. "Mike is like an 8-year-old boy in so many ways," she told the Miami New Times. "Frankie is the exact opposite. He's the old man of the group." Maybe that attitude is why Mike had to convince Frank to join him on the show. Read on for more details.
Why Mike Wolfe had to convince Frank Fritz to join the show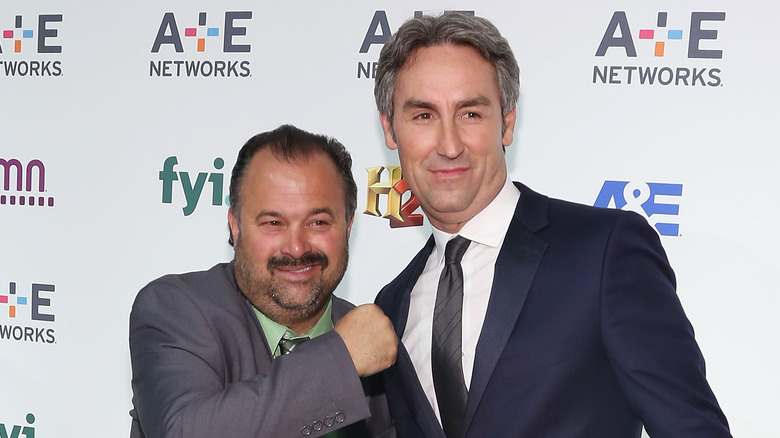 Taylor Hill/Getty Images
Mike Wolfe and Frank Fitz's friendship dates back to well before their days as reality show stars, and even before their first days as antique hunters. The two originally met in middle school, and graduated from the same high school together in 1982, per Celebrity Net Worth.
The genesis for "American Pickers" came when Mike began taping himself as he went picking in the 2000s. Mike purchased a camera and perched it on his dashboard to film himself as he drove to locations, per Southeastern Antiquing and Collecting Magazine. He invited Frank to be part of the videos, and pitched them to several networks over the course of five years.
Eventually, the History Channel picked up the show for a series. "What we really enjoyed was that it was outside of the shop and that Mike and Frank were traveling through parts of America that felt really fresh to us," History channel's Mary Donahue told the Des Moines Register in 2019. At the time, Frank had a full-time job selling fire-fighting equipment, and Mike had to convince him to leave that in order to join the show, per Thunder Press.
Fans see the duo interact on-screen together which led many to believe that the nearly life-long friends were inseparable. Frank addressed this subject during a Q&A at a festival. "Although people think we're connected at the hip, we do have separate lives," he joked, via Hoopla.