The Real Reason Hogan Know's Best Was Canceled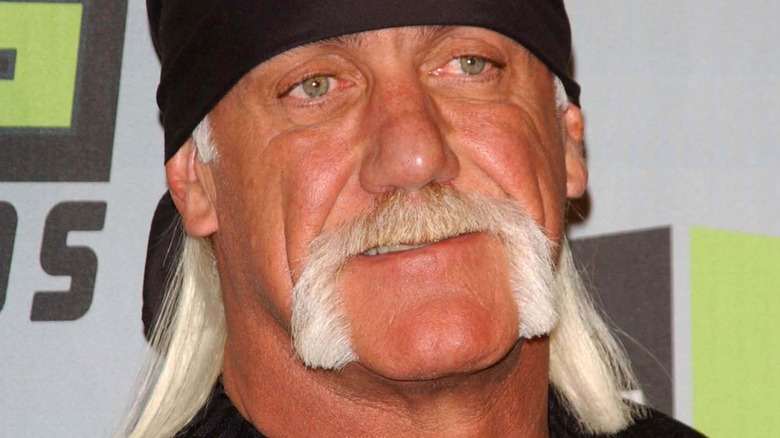 Shutterstock
The mid-2000s were a goldmine for reality TV — "The Osbournes," "The Simple Life," and Jessica Simpson and Nick Lachey's "Newlyweds" were just a few of the shows that lit up our screens each week. Lest we forget about "Hogan Knows Best," the show chronicling the daily life of famous wrestler Hulk Hogan and his family. His daughter Brooke had singing aspirations, whereas his son Nick appeared to be the jokester of the family. And who could forget about his wife Linda's neon outfits and nail art.
Although the show had a good run, not everything was so peachy behind the scenes, according to 83 Weeks (via 411 Mania). "I think the 'Hogan Knows Best' show probably exasperated an already existing problem," TV producer Eric Bischoff told the outlet. "Hulk's house was the set, so you've got cameras in your house at six o'clock, seven o'clock in the morning, and you're shooting all day long, sometimes until eight, ten, 11 o'clock at night, and then, guess what, you get to get up and do it again. And when you've got your wife involved, and I think it's fair to say, Linda was a challenging personality," he added.
Have you ever wondered why "Hogan Knows Best" went off the air? Keep reading for more details.
A number of factors contributed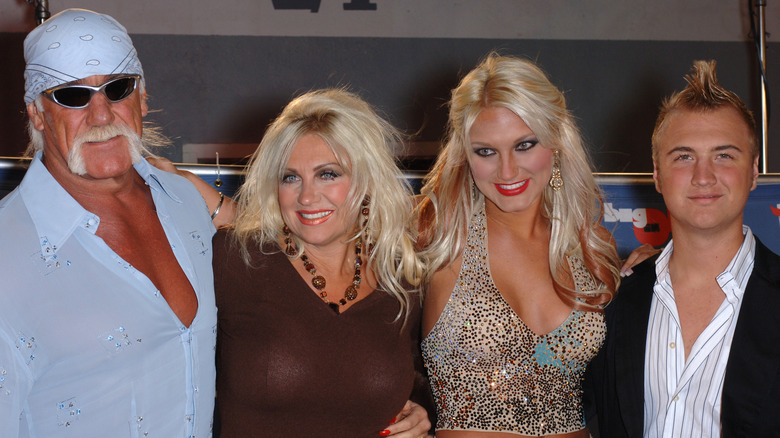 Shutterstock
Hulk Hogan and his wife Linda Hogan were apparently in the middle of a divorce while filming their reality show, which was certainly one of the factors in canceling "Hogan Know's Best," according to a 2008 E! News report. "When Linda discovered Hulk had [an affair] with Brooke's best friend, Christiane Plante, she made the decision to call it quits on the marriage. Hulk has even implied that the VH1 hit show, 'Hogan Knows Best,' was the cause of split in his marriage," Linda's publicist told the outlet. "Almost every statement that comes out of Hulk's mouth is a diversionary tactic to deflect attention away from the real reason Linda filed for divorce, two words: Hulk's cheating!" 
Filming the show did seem to put a strain on the family, however, as Linda told Good Morning America in August 2009. "We all worked really hard and way too much to the point where we really didn't have any emotion left. We were just robots functioning on a weird level," she said.
Hulk and Linda's son Nick was involved in a car accident and crashed into a palm tree, per a 2010 ABC News report. This further complicated things because his friend, an army veteran, reportedly suffered life-altering brain damage. Nick's friend's father settled a million-dollar lawsuit with the family, per ABC News. "What al Qaeda couldn't do to my son, [Nick] did in a matter of minutes," the father said. Surely, none of these problems helped.