How Much Is Mike 'The Situation' Sorrentino From Jersey Shore Worth?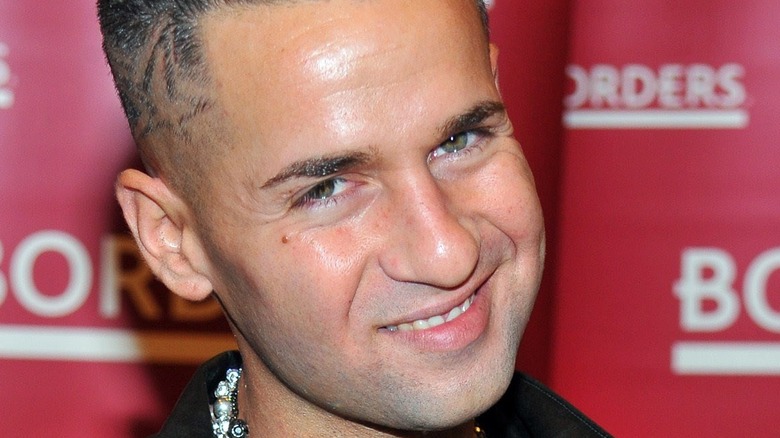 Shutterstock
Whether you like him or not, Mike "The Situation" Sorrentino is forever engrained in our pop culture's history. The reality star appeared on the six original seasons of "Jersey Shore," which chronicled the lives of three guidos and three guidettes in Seaside Heights, New Jersey. The show not only blessed fans with iconic terms and catchphrases — like, "It's T-Shirt Time," "GTL," and "Cabs are Here!" — that will forever stand the test of time, but who can forget all the drama and pure moments of debauchery (including when Mike bashed his own head into a wall in Italy and then had to wear a neck brace).
In those days, Mike was on top of the world. It turns out, he was worth a lot of money too — but all that changed when found himself in, well, quite the situation. Scroll ahead find out how much he earned per episode of "Jersey Shore" and how he nearly lost it all when he ran into some serious legal troubles.
The Situation was worth millions at the height of his career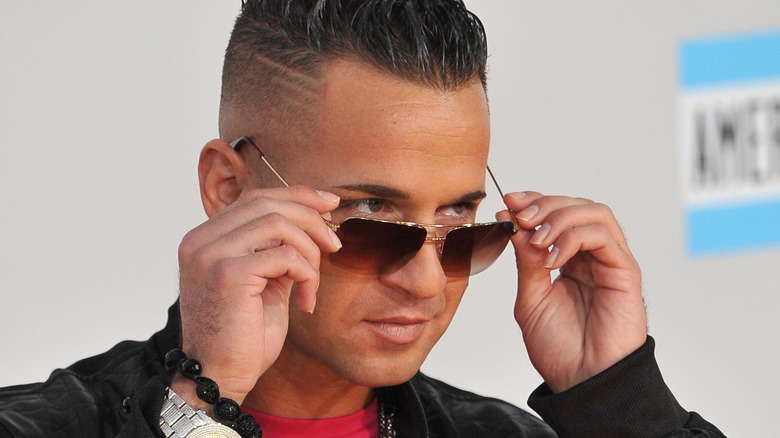 Shutterstock
Just like the rest of his "Jersey Shore" cast mates, Mike "The Situation" Sorrentino was earning some serious money between 2009 to 2012 at the peak of the show's success. According to Celebrity Net Worth, not only was he making $150,000 per "Jersey Shore" episode, but between his club appearances and endorsements deals with brands like Vitamin Water and Reebok (per Huffington Post), Mike was doing very well for himself and had garnered a $10 million net worth.
On top of all that, he also launched a "DVD fitness series, a vitamin line, and a clothing line," per the website, and published the book "Here's the Situation: A Guide to Creeping on Chicks, Avoiding Grenades, and Getting in Your GTL on the Jersey Shore" in 2010. Then, there's all other reality series Mike appeared in, which include "Dancing With the Stars," "Marriage Boot Camp: Reality Stars Family Edition," and "Celebrity Big Brother."
Simply put, the MTV star was rolling in the money. Unfortunately, his fortune was taken away as quickly as he got it.
The Situation served time in jail for tax evasion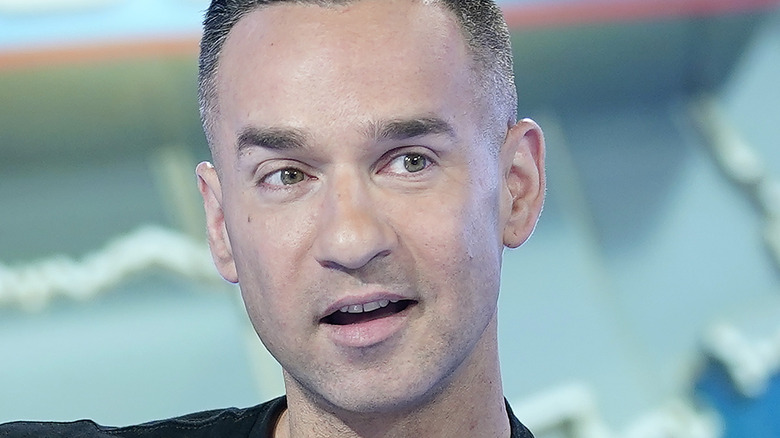 John Lamparski/Getty Images
In September 2014, Mike "The Situation" Sorrentino's life and net worth changed forever when he was charged with tax fraud. According to People, he pleaded guilty with his brother, Marc, to "allegedly failing to properly pay taxes on $8.9 million in income from 2010 to 2012." The MTV reality star was eventually sentenced to eight months in jail and two years of supervised release and was required to pay $123,913 in restitution, as well as a criminal fine of $10,000.
These days, Mike is worth an estimated $300,000, according to Celebrity Net Worth. Though he may never get back his $10 million fortune, he's working hard to get close as he's been jumping on every opportunity since leaving prison. He has a number of projects lined up, including his very own online store, his own line of supplements called Brotrition, a podcast called "Here's the Sitch with Mike & Laurens," and of course, his role on "Jersey Shore Family Vacation."
Mike is now happily married to wife Lauren and the couple welcomed a baby boy named Romeo Reign in May 2021.