The Latest On Kylie Jenner And Travis Scott's Reconciliation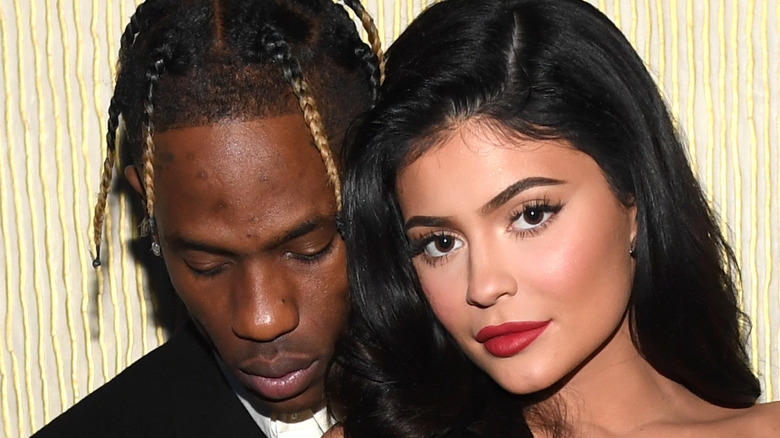 Kevin Mazur/Getty Images
It seems that Kylie Jenner and Travis Scott are seriously trying to make things work this time. On June 15, Travis was presented with the Parsons Table Award at The New School's Annual Parsons Benefit, where he was joined by Kylie and their 3-year-old daughter, Stormi.
"I'm very excited to be receiving this honor from The New School and grateful to be a part of this group of innovators," Travis said about receiving the award (via People). "I've always tried to fuse fashion, technology and the arts into everything I do. These are all linked and a natural extension of my work. It has never been about specific brands or labels for me. It's about the vision. It's about making your own things, seeing what's out there, and never compromising." 
For the occasion, Travis rocked an all-black suit, while Kylie wore an olive green bodycon dress. What really caught people's attention, however, was the fact that they looked like a couple. And, according to sources, they were acting like one, too. Find out more below.
Kylie and Travis were 'holding hands' in New York City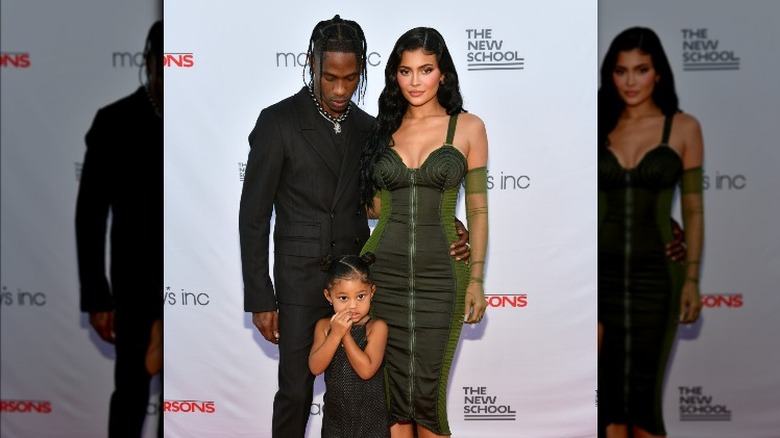 Craig Barritt/Getty Images
Travis Scott and Kylie Jenner have reportedly reunited, and the Annual Parsons Benefit on June 15 was their first official outing as a couple. "Travis and Kylie were being very sweet and cute together," a source told People. "They were holding hands and seemed fully back on."
If that wasn't enough, Travis professed his love towards Kylie during his acceptance speech. "Wifey, I love you so much," he reportedly said. Following the event, Kylie posted an Instagram picture of herself and Travis, where he hugs her from behind. "24 hours in NYC," her caption reads.
A few weeks ago, reports claimed that the two have been rekindling their romance after spending Memorial Day together. "Kylie and Travis continue to spend a lot of quality family time together," they told People. "They are not putting any pressure on their relationship. They get along and things are great. They both want to be as present as possible for Stormi. Kylie and Travis have worked hard to create a great family situation."
On May 21, TMZ reported that Kylie and Travis were in an open relationship, but the reality star quickly shut down the rumors. "You guys really just make up anything," Kylie tweeted in response to a Daily Mail headline. She continued in a follow-up tweet, "I'm not discrediting anyone who is in an open relationship but it's just careless and disrespectful to throw this narrative out there without knowing what's true."