New Details Revealed About Kanye West & Irina Shayk's New Romance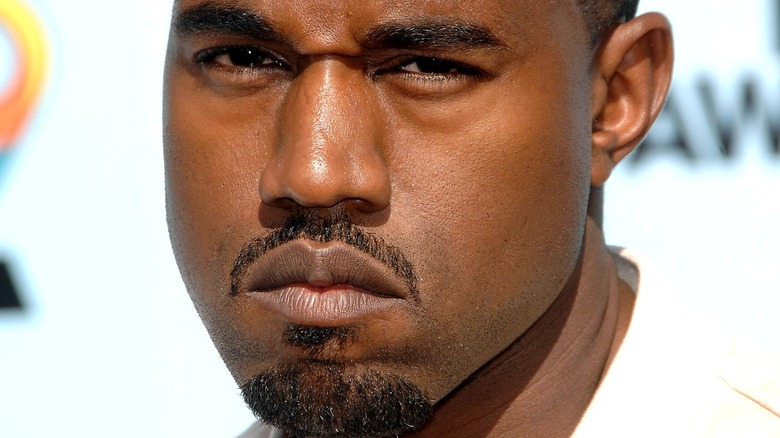 Shutterstock
Kanye West has moved on from Kim Kardashian. The rapper has been romantically linked to model Irina Shayk, who previously dated — and had a baby with — actor Bradley Cooper. According to People magazine, West and Shayk were spotted together in France in early June after he invited her on a trip for his birthday. "She seems smitten. He invited her to France and she happily accepted. They are not officially dating but there is an interest from both sides," a source told the outlet.
Although West and Shayk haven't spoken out about their apparent romance, the two don't really seem to be hiding anything. A source told Hollywood Life that "Irina was thrilled when Kanye reached out to her asking her to hang out," adding "she's excited and she's been ready to move on and find someone." What some people don't realize is that West and Shayk actually go way back. According to Page Six, Shayk modeled for Yeezy and appeared in West's music video for the song "Power" back in 2010. A source even told the outlet that West and Shayk "briefly" dated before he got together with Kardashian! 
Flash forward more than a decade and West and Shayk are exploring a relationship once more. Keep reading to find out new details about what's going on between them.
Kanye West and Irina Shayk are in the 'honeymoon' phase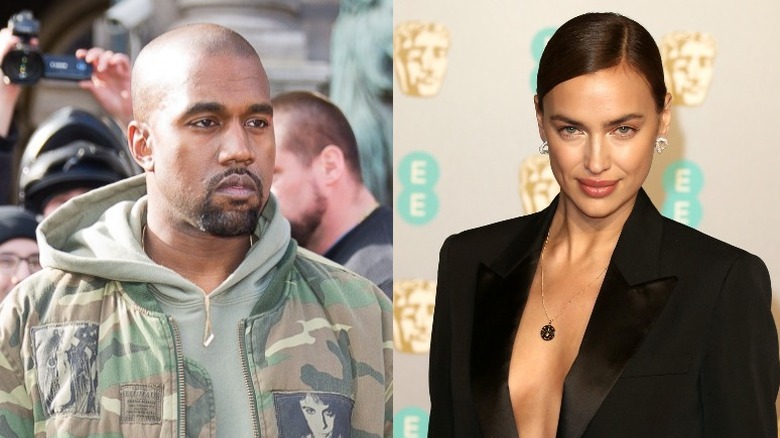 Shutterstock
Kanye West and Irina Shayk don't appear to be rushing into things, but a source tells Us Weekly that the two are enjoying their time together. "Kanye and Irina are in a honeymoon, lovey-dovey phase right now. They're getting to know each other and having a lot of fun. It's not serious yet, but they like each other a lot," an insider told the outlet. The source went on to suggest that West has kind of always held a candle for the model. "Kanye was the first one to reach out. The romance was similar to his [relationship] with Kim [Kardashian] because he saw her on his video shoot in 2010 and thought she was gorgeous. He always thought she was special and she held a place in his mind," the insider shared.
Meanwhile, a source seemed to echo this in a chat with People magazine. "Kanye is doing well. He had a great trip to France with Irina. They will date long distance. Kanye will continue to be L.A.-based. He has no plans to move to NYC," a source told the outlet, adding "[Kanye] is very focused on business in LA too. He likes spending time with Irina though and plans to see her soon again." It sounds like these two are taking things slow and just enjoying the time that they get to spend together!