Tupac Shakur's Net Worth: How Much Was The Rapper Worth When He Died?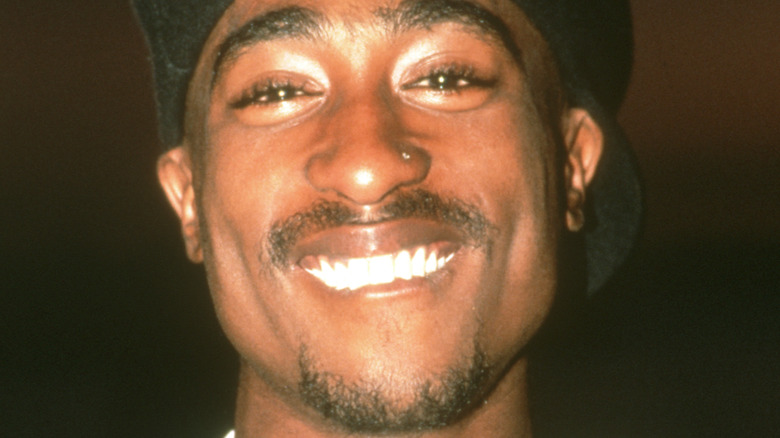 Al Pereira/Getty Images
Tupac Shakur is one of the most important figures in not only the history of hip-hop but music as a whole. Before his untimely death in 1996, the rapper also had a burgeoning film career with starring roles in hits such as "Juice" and "Poetic Justice," and decades after his death, he continues to leave an indelible mark on pop culture.
The "Hail Mary" artist spoke of his rags-to-riches story in a 1994 interview with Entertainment Weekly (via Rolling Stone). "If I was white I would have been like John Wayne," he told the outlet. "Somebody who pulled himself up from their bootstraps. From poverty. From welfare." Although he enjoyed the fruits of his success, Tupac also alluded to a forthcoming fall. "I feel like a tragic hero in a Shakespeare play, you know what I'm saying?" he added. The chart-topping artist was also weary of stardom. "You know, everybody's taught that from school ... 'You want to be successful? You want to be like Trump? Gimme, gimme, gimme," he said in a 1992 interview with MTV News (via USA Today).
Tupac had a close relationship with his mother, Afeni Shakur. The rapper once bought her a house, and was upset when she tried to get a mortgage, as she told XXL in 2003. Since there was no will at the time of Tupac's death, Afeni inherited his estate, per Express. Keep reading to find out the surprising amount Tupac was worth at the time of his death.
Tupac Shakur's estate has skyrocketed since his death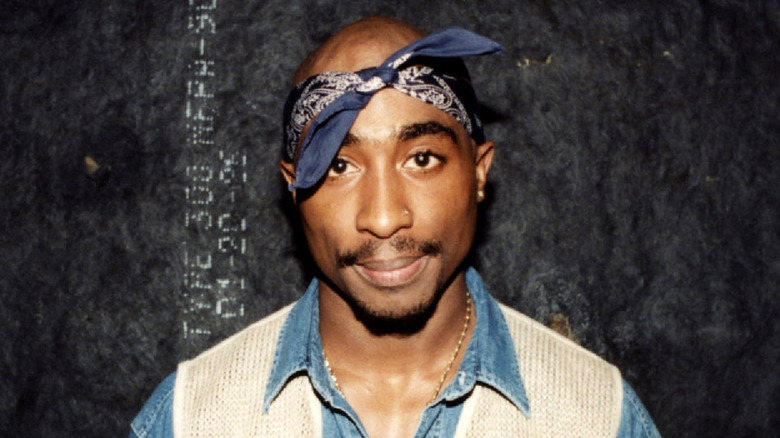 Raymond Boyd/Getty Images
Tupac Shakur was one of the most prominent recording artists in the world before he died, and was responsible for $60 million in album sales in 1996 alone. Despite the influx of revenue, the rapper was riddled with debt and reportedly owed millions to his record company Death Row Records, which had loaned him money to bankroll his lavish lifestyle, per Celebrity Net Worth. The "California Love" rapper had very few assets and did not own real estate. Tupac had $105,000 in his checking account plus a life insurance policy that went to his half-sister and was worth approximately $200,000 at the time of his death.
The rapper's estate would balloon in the decades following his death, as he left behind a litany of unreleased records. According to Forbes, Tupac's estate took in over $3.5 million in 2010 alone on record sales, licensing fees, and other revenue streams associated with his likeness. As of 2019, the estate was valued at approximately $40 million, per Express. Wow.
In 2013, Afeni Shakur sued her son's former label Death Row Records, which had been absorbed by EntertainmentOne, for $1.1 million in royalties plus the rights to the rapper's master recordings, via Courthouse News. Afeni died in 2016, but the lawsuit remained and Tupac's estate won the case in 2018, per TMZ. The estate won a high six-figure payout, and most importantly was granted the rights to the masters previously held by Tupac's label.