The Truth About Kelsey Grammer's Relationship With Piers Morgan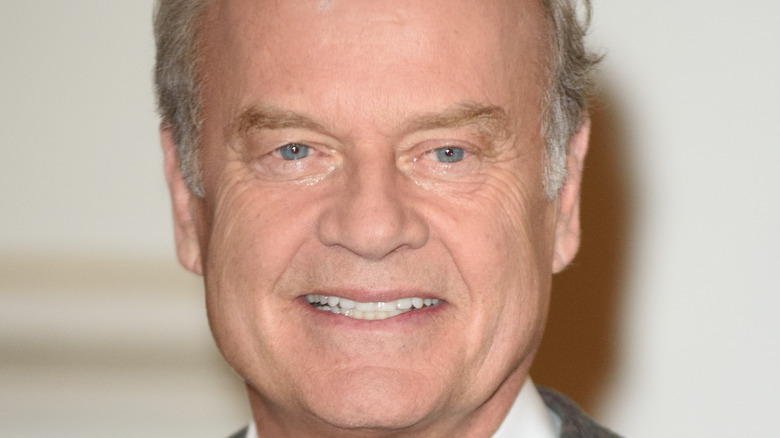 Shutterstock
Is there a celebrity or public figure left who hasn't beefed with British controversy-monger Piers Morgan? Meanwhile, "Frasier" actor Kelsey Grammer's biggest recent feud was with his ex-wife and former "Real Housewives of Beverly Hills" star Camille Grammer. But it turns out Grammer and Morgan actually do have a bit of a history.
The host and the actor had what seemed to be a relatively friendly relationship in the early 2010s, and Grammer made a few appearances on Morgan's CNN show, "Piers Morgan Tonight," at the time. In fact, it was some behind-the-scenes drama surrounding one of these scheduled appearances that caused a dust-up between the two. Grammer was set to appear on "Piers Morgan Tonight" to promote the second season of his show "Boss" in 2012, according to The Hollywood Reporter — soon after the actor's divorce from Camille and marriage to Kayte Walsh.
And Morgan, as he is wont to do, live-tweeted the whole dust-up. Here's what happened and where they stand now, as far as we can tell.
Kelsey Grammer felt disrespected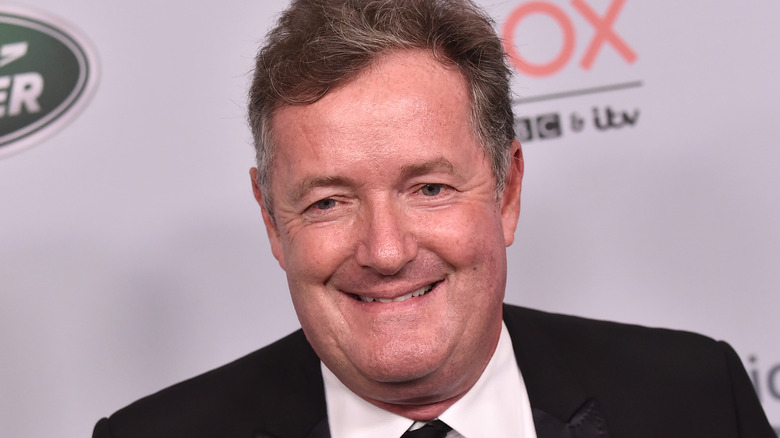 Shutterstock
Folks were surprised when Piers Morgan tweeted, "Kelsey Grammer was supposed to be on my show now but ran out of the building. Strange," in September 2012. The television host followed up with several more tweets about the incident, including, "I like Kelsey Grammer personally, but this was a shockingly unprofessional thing to do. I wasn't even going to mention his ex-wife!"
Several, "Anybody ever find Kelsey Grammer!" joke tweets later, Grammer's spokesman, Stan Rosenfield, told The Hollywood Reporter the reason Grammer ditched the interview was because Morgan's team did not follow through on their promise to remove a photo of his ex-wife Camille from the interview intro.
In his typical style, Morgan railed against Grammer's perceived rudeness on his show, and things seemed to stay relatively tense for a while. That is, until, in Morgan's telling in a Daily Mail column, they "kissed and made up" in 2015 after running into one another at a pre-Oscars party. Morgan revealed Grammer was there with his new wife, Kayte Walsh, when he approached them. "'Group hug?' I suggested. They burst out laughing, and we did indeed group-hug," he wrote, adding that he apologized for his own "intemperate" reaction. "I'm either getting soft in my older age, or more mature. Both would be a worrying development."
Well, if it makes him feel any better, we think Meghan Markle and Naomi Osaka are still waiting on their apologies.