Piers Morgan Is Lashing Out At Meghan Markle Again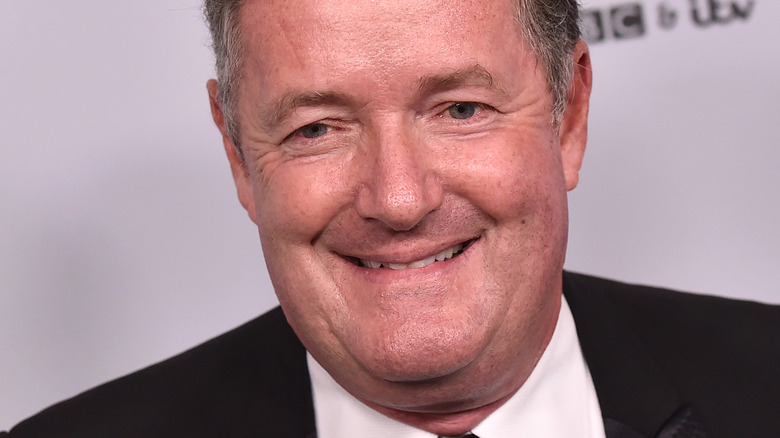 Shutterstock
Despite the fact that Piers Morgan's exit from the show he once hosted, "Good Morning Britain," is directly tied to a tirade he went on against Meghan Markle, it seems the British media personality has his heart set on a campaign to speak ill of the Duchess of Sussex. And even though Morgan's departure from "Good Morning Britain" in March — one which was seemingly spurred by network executives — did diminish the scope of his sizeable platform, it also appears that Morgan, a former tabloid journalist and editor, has made sure that his lack of a directly accessible television viewership won't get in the way of his efforts. The latest example? An upcoming interview on one of Australia's biggest TV programs.
As Page Six reported on June 4, the Australian version of the news program "60 Minutes" released a promo clip in early June featuring an interview between Morgan and "60 Minutes" host Karl Stefanovic. The clip shows Morgan once again zeroing in on Meghan with his usual fervor — and using some choice words in the process. So what exactly does Piers Morgan have to say about Meghan now? Keep on reading after the jump to find out.
Piers Morgan isn't letting up on Meghan Markle anytime soon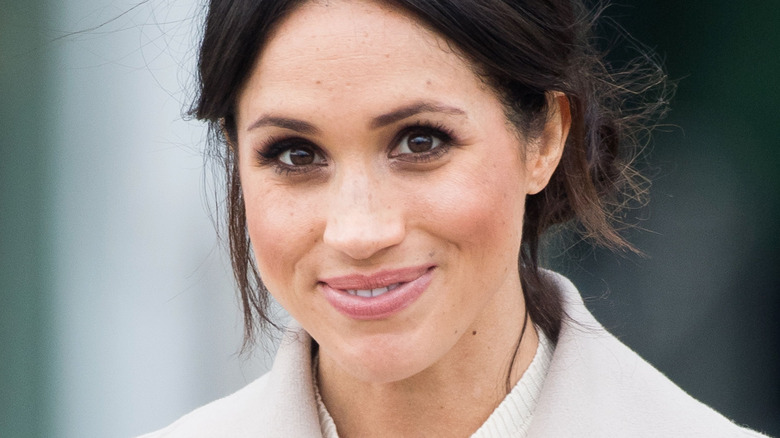 Shutterstock
According to Page Six, the clip of Piers Morgan's upcoming appearance on Australia's "60 Minutes," airing on June 6, features the ex-anchor for "Good Morning Britain" embarking on another tirade against Meghan Markle. In the promo (via Page Six), Piers tells host Karl Stefanovic about his lingering opinion. "I don't believe a word she says," Morgan reportedly says in reference to Meghan. 
According to Page Six, Morgan specifically spoke about the revelation both Meghan and Prince Harry made in March during their much-discussed interview with Oprah Winfrey, in which the couple revealed that they had exchanged vows only days before their 2018 televised wedding. But as The Daily Beast uncovered in June, the couple did, indeed, swap sentiments in a personal ceremony, but one not official in the eyes of the British government. Morgan stated that the story Meghan and Harry recounted on Oprah was a "downright [lie]," and that the moment "would make the Archbishop of Canterbury a criminal." 
"I've got something to say about that," host Stefanovic replied. "I think that's disgraceful. I think she is an amazing, amazing woman.  ... I mean, what is that guy [Morgan] on? He's lost the plot completely." Ouch. To which Morgan replied, "Freedom of speech is actually more important than the Meghan Markle debacle. Who are these 'woke' people marching around like they are Kim Jong Un with a dash of Vladimir Putin? Come on, everybody, take a chill pill."