Piers Morgan Lashes Out At Prince Harry's Latest Comments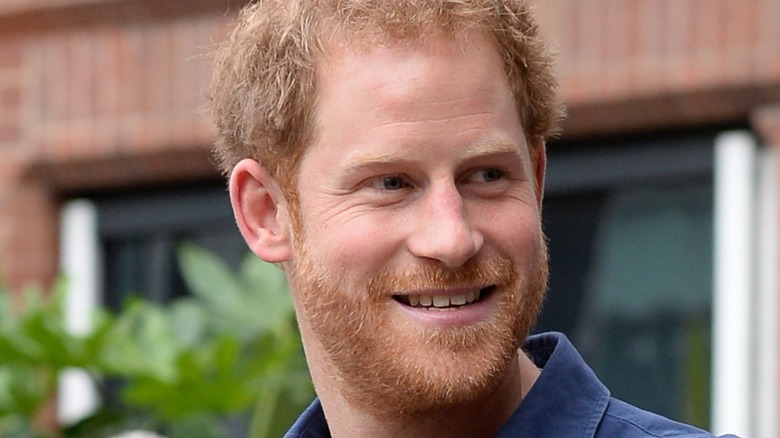 Wpa Pool/Getty Images
It seems as though Piers Morgan has added another chapter to the saga of his one-sided feud with Meghan Markle and Prince Harry following a recent media appearance by the latter. Harry's main offense? Supposedly bashing the U.S. Constitution  — at least in the eyes of this UK-based broadcaster. 
During a revelatory May appearance on the podcast "Armchair Expert with Dax Shepard," both guest and host broached the subject of the First Amendment while discussing the former senior royal's experience with the media upon first moving to Los Angeles, Calif. in early 2020. While the First Amendment includes a slew of protections like freedom of religion, freedom of speech, freedom to assemble, and freedom of the press, it seems Harry was specifically speaking to the last off the list.
"I've got so much I want to say about the First Amendment as I sort of understand it, but it is bonkers," Harry said on-air. While the Duke of Sussex followed up the comment with "[not wanting] to start going down the First Amendment route because that's a huge subject and one which I don't understand because I've only been here a short time," he added that to him, it seems "you can find a loophole in anything [..] exploit what's not said rather than uphold what is said." After the episode went live, Morgan found a way to lash out at Harry in a lengthy, public display of ire. Scroll down for more.
Piers Morgan said Prince Harry's comments disparaged 'free speech'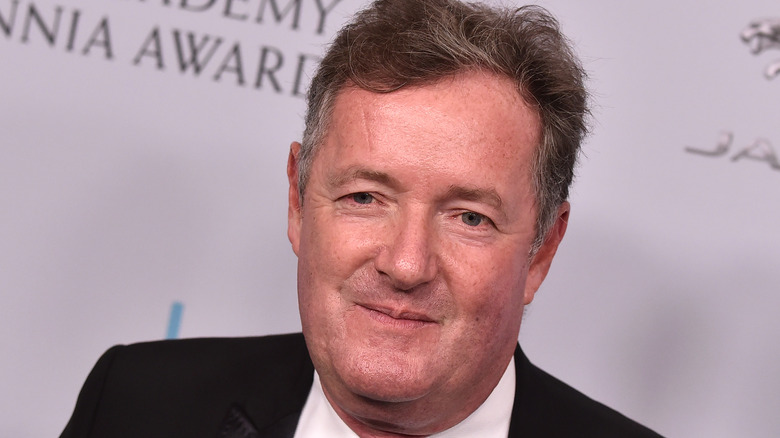 Shutterstock
In an op-ed penned by Piers Morgan for The Daily Mail on May 17, the former "Good Morning Britain" host bashed the Duke of Sussex, sarcastically knighting him as "the Prince of Compassion," for what Morgan described as utilizing an "extraordinary amount of entitled arrogance" to critique the U.S. Constitution — or, more accurately, a part of the First Amendment. "Harry has lost his country, his dignity and now seems to be losing his mind too as he condemns everything from his grieving grandmother to free speech," Morgan wrote. "It's time His Royal Hypocrite stopped abusing his family, stopped moaning about everything all the bloody time, stopped exploiting his royal titles for huge financial gain, stopped trashing America's constitution – and grew a pair." Oy.
Morgan then inevitably brought it back to his own feud with Meghan Markle — specifically, over his exit from "Good Morning Britain." "It's the same mindset that makes Meghan think she can complain to the bosses of TV networks when presenters like me refuse to believe her lies," he wrote. The exit occurred after co-host Alex Beresford brought up Morgan's onslaught of comments against Meghan, with Morgan walking off-set. The royal filed a complaint with the show's network, ITV, who stated when announcing his exit (per CNN) in March that the move was a mutual decision. Well clearly, free speech (or free ... whatever he continues to do) is an important topic for Morgan.