Where Does Heather Dubrow Live And How Big Is Her House?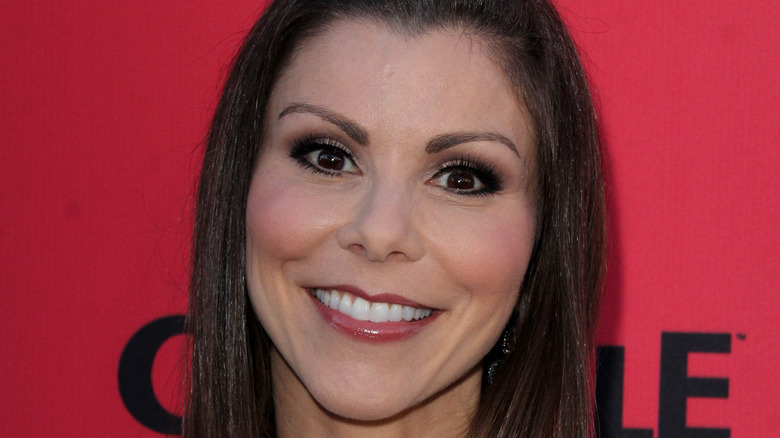 Shutterstock
As a Season 7 member of Bravo's "The Real Housewives of Orange County," Heather Dubrow is a wealthy woman estimated at $50 million, via Celebrity Net Worth. Albeit, this is largely due to her plastic surgeon husband, Terry Dubrow, estimated at the same amount and with whom she has a new, in-development reality show. Per Meaww, Terry, once the chief resident in general at the UCLA School of Medicine, gained notoriety during private practice with two reality shows of his own — Fox's "The Swan" and E!'s "Botched" — both centered on extreme surgical transformations.  The third-richest cosmetic surgeon in the world, per Meaww, Terry has co-founded and runs the skincare line Consulte Beauty with wife Heather. "The Dubrow Keto Fusion Diet," which the couple wrote about the eponymous diet that supposedly promotes "powerful antiaging effects" in addition to a faster metabolism, debuted at No. 1 on Amazon and Barnes and Noble, with the diet itself being the No. 2 most-Googled diet of 2018. 
Additionally, Heather, like so many reality stars, has her own podcast, with hers attracting as many as 60 million downloads, and an equally successful YouTube channel, Heather's Closet, which has 231,000 subscribers. Heather told The Hollywood Reporter in 2012 of wealth, "I do like nice things; we do live in a great house, but I don't choose my friends by how much money they have or what labels they're wearing." Let's see just how "great" a house TV's richest couple (per Meaww) live in! 
Heather and Terry Dubrow love building their own mansions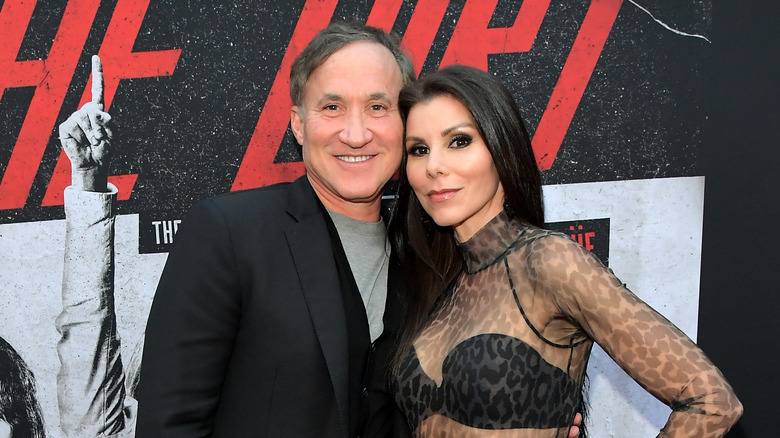 Charley Gallay/Getty Images
According to Meaww, Terry and Heather Dubrow sold their Newport Beach, California, mansion for $16.4 million in 2013. Their new digs were magnificently revealed in a 2018 issue of Architectural Digest, being a 22,000-square-foot mansion (on a 44,000-square-foot property) in the oceanside Orange County neighborhood of Crystal Cove. As documented during Heather's "The Real Housewives of Orange County" tenure, the property was built from the ground up. Due to this, it boasts uniquely customized features like a towel-warming drawer (how would that even work?) and a 21-seat movie theater. For their four children, Heather and Terry also provided "an entire hall of pinball," the publication described. Most enviable for many, however, would be the "champagne button" in Heather's master bedroom closet that directly rings a bell in the kitchen. Now, that's luxury.
Showing they practice what they preach, the couple's home gym is replete with treadmills, ellipticals, and weights, all classic high intensity interval training (or HIIT) equipment. Befitting their interval dieting-based Dubrow Diet, as detailed in their co-authored "The Dubrow Keto Fusion Diet," "HIIT is the best way to maximize the effects of the Dubrow Diet... you break down your fats that much faster," Terry explained, also musing to Architectural Digest that they are "never selling this house; you're going to bury me in the backyard." Heather, however, said "never say never," putting it, "We'll see. We've honestly never lived anywhere longer than three years."