Famous Musicians Who Are Blackpink Fans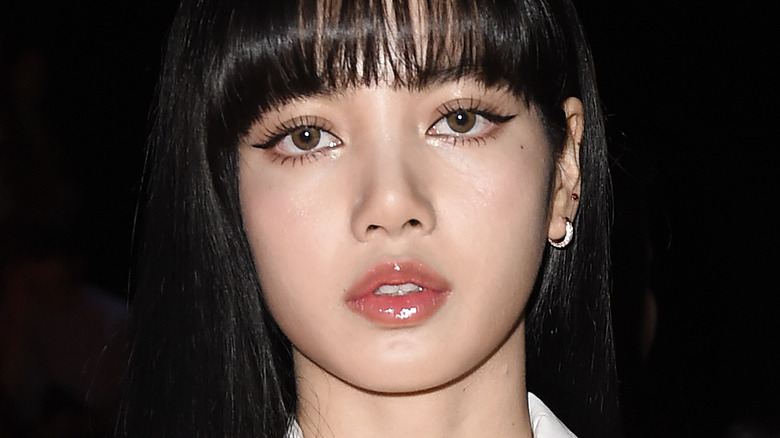 Pietro S. D'aprano/Getty Images
Blackpink is one of the biggest acts in K-pop and the general music industry. One of the smaller K-pop groups that has achieved mainstream success, Blackpink is composed of Lisa, Rosé, Jisoo, and Jennie. With their vocals and some rapping skills, the four have been able to churn out hit singles and best-selling albums since August 2016, reported Korea JoongAng Daily. Blackpink's first single album, "Square One," ended up debuting at number one on Billboard's World Digital Song Sales chart, per Billboard, which immediately put the girl group on the path to major stardom.
But even with their early achievements in 2016, Blackpink didn't make a huge impact in mainstream culture until they released their first Korean-language EP titled "Square Up" in June 2018, reported Billboard. The lead single from that EP was "Ddu-Du Ddu-Du." The single didn't receive the best reviews by critics — Business Insider's Palmer Haasch wrote that "the song is dramatic and filled to the brim with confidence, but it doesn't have the same kind of thematic substance as tracks like 'Kill This Love'" — "Ddu-Du Ddu-Du" was a commercial triumph. The song was the highest-charting song by a Korean girl group in U.S. music history and impressively peaked in the number 55 spot on the Billboard Hot 100 chart, per Billboard. 
With all this success, Blackpink's gained millions of fans, and some of them are famous. So, who are they? Read on to find out!
Halsey and Charli XCX are just two of Blackpink's famous fans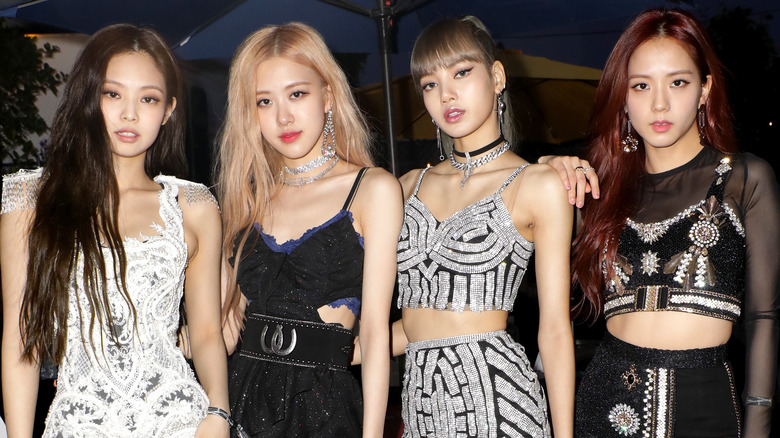 Roger Kisby/Getty Images
The K-pop girl group Blackpink has millions of fans around the world. The group, consisting of Lisa, Rosé, Jisoo, and Jennie, even aptly named their fanbase "Blink" in January 2017, reported the Korea Herald. With Blackpink being such a global hit, it's not surprising that they have some familiar faces as faces. So who are these famous people who also love to jam out to what Bloomberg claims is the biggest K-pop girl group in the world?
Halsey, Dua Lipa, Jaden Smith, and Charli XCX, just to name a few, are all Blinks. Halsey even posted a video of her rocking out to "Ddu-Du Ddu-Du" while getting her makeup done. Dua Lipa took her role as a fan even further by inviting the girl group to record the song "Kiss and Make Up" for the British pop star's debut studio album, "Dua Lipa: Complete Edition."
Actor and rapper Jaden Smith showed his love for the K-pop group by posing with them for pictures during Coachella 2019 where Blackpink was performing. Smith even wore a pink sweatshirt and black pants along with his pink-dyed hair for the occasion. Singer-songwriter Charli XCX also displayed her appreciation for the four ladies by tweeting that they were the music of "the motherf***ing future." The Blackpink ladies have a large fanbase, and it's sure to continue growing.