Nicolas Cage's Surprising New Role Is Sending Twitter Into A Frenzy. Here's Why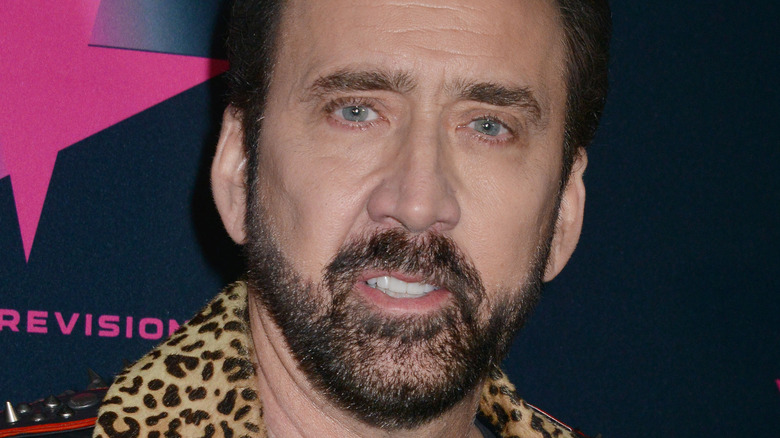 Shutterstock
Just when Nicolas Cage fans think they have seen it all, they've been corrected. The trailer for the actor's newest project, "Pig," debuted on June 17 — and people cannot get over the fact that the Michael Sarnoski-directed film is about a man searching for a pig.
According to Entertainment Weekly, the storyline follows "a truffle hunter who lives alone in the Oregonian wilderness" who "must return to his past in Portland in search of his beloved foraging pig after she is kidnapped." The trailer opens with Cage walking and feeding his beloved truffle pig through the thick woods of Oregon. The next scene jumps to Cage taking a door to his head as his pig is subsequently kidnapped. Then, the hunt for his dear foraging companion begins.
Fans are showing the entertainment they feel from the "Pig" trailer through some amusing tweets of their own. Keep scrolling to see more reactions to Nicolas Cage's surprising new role.
Fans think Nicolas Cage's new role is the perfect fit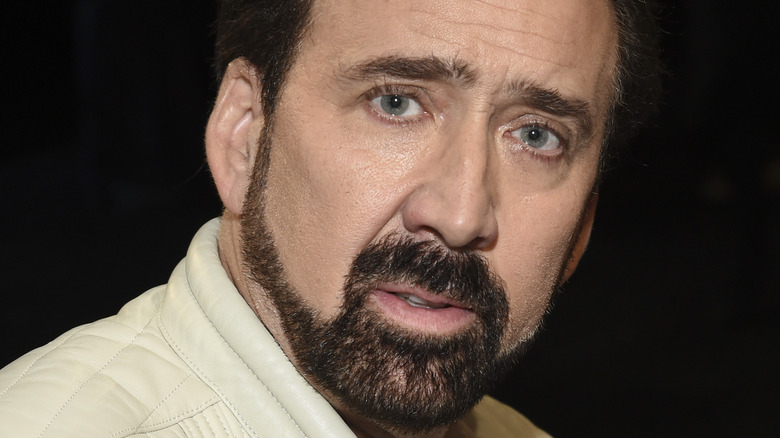 Michael Kovac/Getty Images
Nicolas Cage is known for taking on some bizarre parts. While he's starred in wildly popular movies like "National Treasure" and "The Rock," he's also led some movies that some fans wish never came out in the first place. "Deadfall," for instance, has a 0% rating on Rotten Tomatoes and was described by ScreenRant as a "stale crime film" — although they did credit the the diversified actor's performance as "entertaining."
With his many interesting movie roles in mind, fans seem to think "Pig" is spot on for the "Color out of Space" actor. "Nicolas Cage is doing exactly the type of movies Nicolas Cage should be doing," one fan tweeted. Another agreed, saying, "Shout-out to Nicolas Cage for continuing to unapologetically be Nicolas Cage."
Meanwhile, other fans could not get over the eyebrow-raising plotline of "Pig." Along with a GIF of Paul Rudd laughing in disbelief, one fan tweeted, "All of us seeing the new nicolas cage movie trailer where he *checks notes* loses a pig." Another fan shared the same sentiment, writing, "As with all of the best Nicolas Cage movies, I absolutely cannot tell if this is real." A third amused fan said the upcoming movie is helping make 2021 stranger than 2020. "I just read that there's a new movie out with Nicolas Cage searching for his pig after someone kidnapped it. Right before I read that, I think I heard 2021 say to 2020, 'Hold my beer,'" they mused.
"Pig" heads to theaters July 16.