What Really Helped Meghan Markle Survive 2020?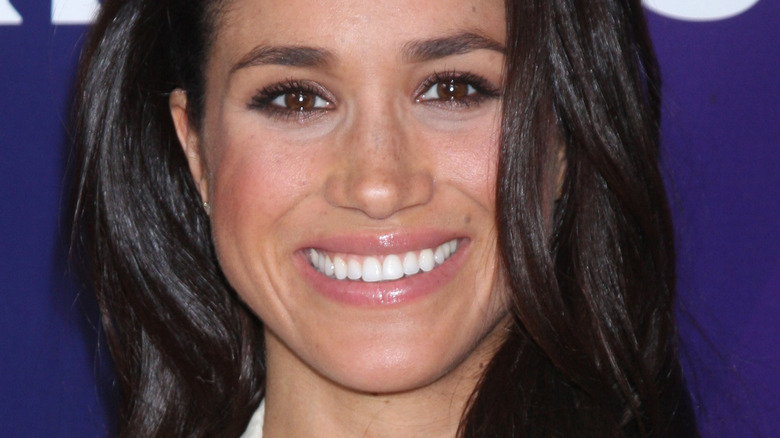 Shutterstock
2020 was not an easy year for anyone, least of all Meghan Markle. Meghan and her husband, Prince Harry, began the year by abruptly leaving their roles as working members of the royal family. The news came as a shock to many, but none more than the queen, who was reportedly not consulted before the couple publicly announced their plans.
Days later, they moved to Canada, where they did their best to hide from the press. Then, they relocated to Los Angeles, the royals stripped them of their security, and thankfully, Tyler Perry came to the rescue and offered the couple a safe place to live. The most difficult moment for Meghan came in the summer of 2020 when she suffered a miscarriage, per The New York Times.
Fast-forward to 2021, when Harry and Meghan sat down for an explosive interview with Oprah Winfrey in which Meghan claimed the royal family denied her help for her declining mental health and made racist comments about her then-unborn son. Harry told Winfrey that the tense situation between himself, his wife, and the rest of his family prompted him to take the drastic step of leaving the family. A year later, now that the dust has settled a bit, Meghan is speaking out about what helped her deal with one of the most difficult years of her life. Here's what she had to say.
Meghan Markle found comfort in a surprising place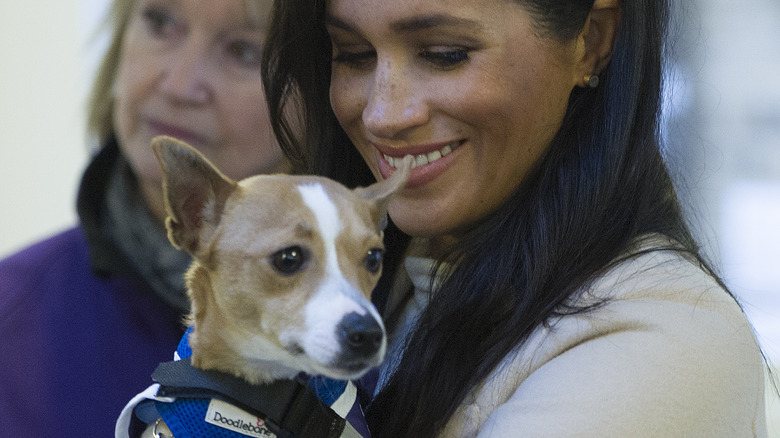 Wpa Pool/Getty Images
Meghan Markle isn't all the different from the rest of us. In times of trouble, she turns to her dogs. After a long, hard 2020, Meghan penned an essay for The Mayhew Foundation's annual review, in which she reflected on the coping skill she developed over the arduous year. "When I reflect on 2020, I always come back to the importance of community and connection," the Duchess wrote. "We may have been forced apart, but we found new ways to be close and to support each other through this shared crisis. For many of us, this was made all the easier with our pets by our side."
Meghan has always been an animal lover. She and Harry have two dogs, a lab and a rescued beagle, per Express. A quick search pulls up dozens of photos of Meghan walking the dogs or fangirling over them in her since-deleted Instagram posts. Meghan went on to describe her mental state during 2020 as "an overwhelming process of grief, growth, and also of gratitude." Through it all though, she knew she could rely on her pets, whose company she described as "therapeutic."
Meghan concluded the essay by encouraging her readers to show support for Mayhew and animal welfare. The charity and its cause are very important to Meghan, as evidenced by the fact that it's one of two charities she's maintained a relationship with since leaving the royal family, per People.