What Is Britney Spears' Connection To Royalty?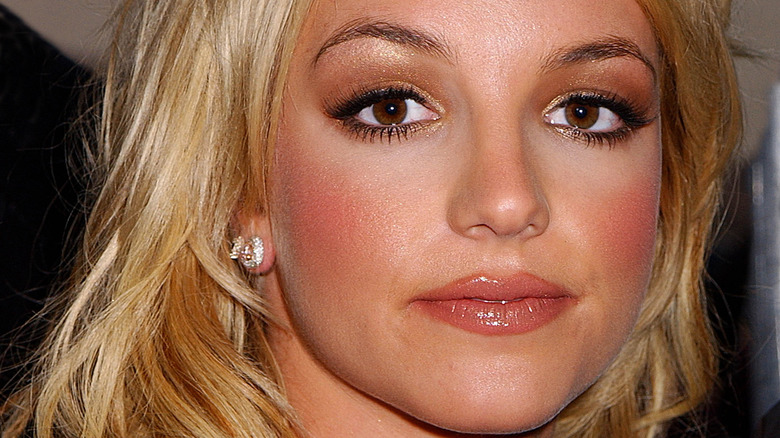 Shutterstock
Britney Spears has released nine studio albums, toured the globe, and had her very own residency in Las Vegas over the course of her impressive career. Coming along with that fame and fortune comes several tabloid stories, news reports, and documentaries about her life — professionally and personally. Over the years, it seems as though Spears' every move has been caught by the ever-present paparazzi, and she has barely been able to shave her own head, for example, without the flash of a camera going off. 
Spears' dating life has also been heavily scrutinized and reported on, ever since she first linked up with NSYNC's Justin Timberlake in the late 90s. From there, Spears has been married (twice), divorced, and engaged a couple of times, not quite finding the one that was meant for her. And while most of her die-hard fans could probably recite every boyfriend and best friend that Spears has had throughout her life, there's one connection that people either don't know about or they forget about — Spears had a serious brush with royalty. No, she's not a long-lost princess, but you'll want to keep reading to find out Spears' connection to the British monarchy. 
Britney Spears almost dated Prince William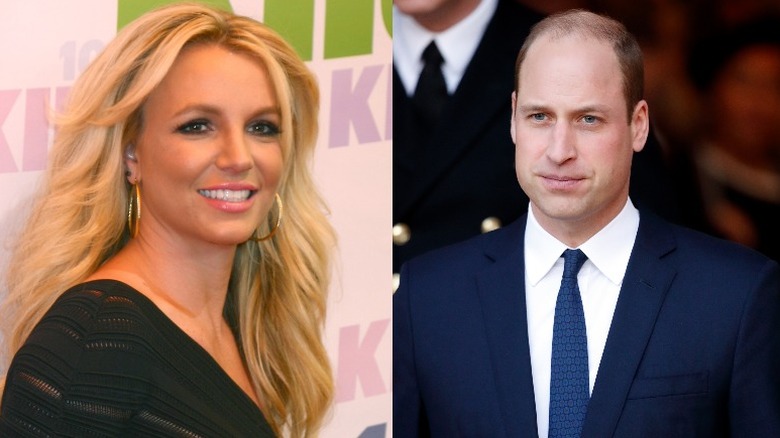 Max Mumby/indigo/Getty
Britney Spears and Prince William almost had a thing. Yes, you read that right. Back in 2006, Spears admitted that she and William had become "quite friendly. The "...Baby One More Time" singer revealed that she and William had been exchanging emails, and had even made plans to go out to dinner, but their plans to get together ended up falling through! During an interview on Britain's "Frank Skinner Show," Spears shared that she and William just didn't get to connect. "Yeah, it was just like, all blown out of proportion. We exchanged e-mails for a little bit and he was supposed to come and see me somewhere but it didn't work out," Spears said at the time, according to ABC News. The reason? It has been speculated that William "opted to go fox hunting instead."
Spears didn't seem to lose too much sleep over losing her shot at becoming the future queen of England, however, which is something Skinner himself pointed out. In fact, he encouraged Spears to go for Prince Harry. "Go with the brother," he said, adding, "he's much more fun." Spears didn't date Harry, however, and never pursued any other members of the royal family.