What We Know About La La Anthony And Carmelo Anthony's Divorce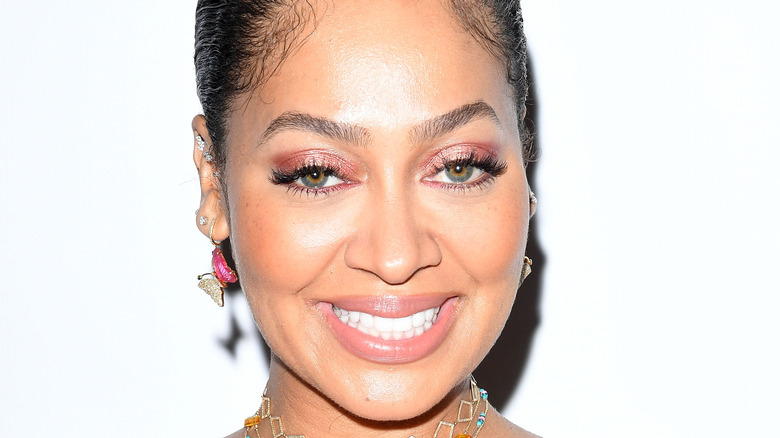 Daniele Venturelli/Getty Images
Another celebrity relationship bites the dust. Following in the wake of breakup bombshells à la Kim Kardashian and Kanye West, TMZ reported that TV personality La La Anthony officially filed for divorce from NBA star Carmelo Anthony on June 17, 2021. La La — who has been married to Carmelo for 11 years — cited irreconcilable differences in the divorce documents she filed in New York City. However, the news isn't a complete shock, as insiders told the outlet that the pair have been living separately for a while. For the sake of their 14-year-old son, Kiyan Carmelo Anthony, both La La and Carmelo remain committed to "a private and smooth transition in their relationship" (via E! News). 
Carmelo and La La may have been separated for some time, but the pandemic appeared to bring them together. In April 2020, La La told Page Six that she, Kiyan, and Carmelo were quarantining together in Los Angeles. "I left New York because it was getting a little too hectic quarantining in my small apartment with my nieces, cousins and the rest of my family, so we came out and rented a house in LA," she revealed at the time. If anything, it was a silver lining for the couple who had endured their fair share of makeups and breakups — which begs the question, could a reconciliation be in the cards? Or is this truly the end of the road? Here's everything we know about La La and Anthony's divorce so far.
La La and Carmelo Anthony's marriage has been plagued by infidelity rumors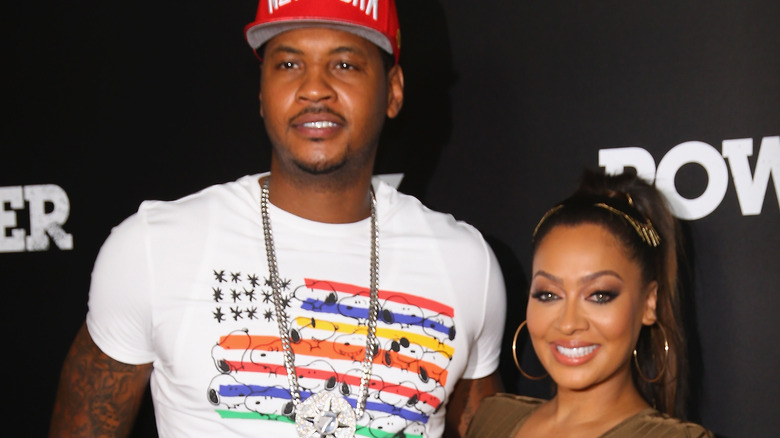 Paul Zimmerman/Getty Images
According to E! News, La La and Carmelo Anthony broke up in April 2017 after reports surfaced that Carmelo had impregnated another woman. "He wants to make it work and is trying not to lose his family," an insider told the outlet at the time. "La La is the one that has all the control now, and Carmelo is giving her whatever she needs ... he knows he messed up big time." However, another source revealed concerns about Carmelo's wandering eye to Page Six: "Melo's tagline was, 'She's married, I'm not.' That's how he would justify it. His attitude is that all professional athletes do it, and many of them do." 
At the time of the drama in 2017, E! News alleged that La La thought about filing legal papers to divorce but hesitated as a result of her love for Carmelo. Two years later in 2019, when La La was living apart from Carmelo, the star's rep shared that she was "proceeding with legal discussions as the next step in their relationship," further proving that things between the two might be beyond repair. No matter how the divorce plays out, Carmelo will likely continue to be a staple in La La's life. "I've been with 'Melo since he was 19 years old," La La shared on "The Wendy Williams Show" in 2017. "You're not with somebody that long, and it just goes out the window."