Hugh Grant Defends His Marriage Amid Rumors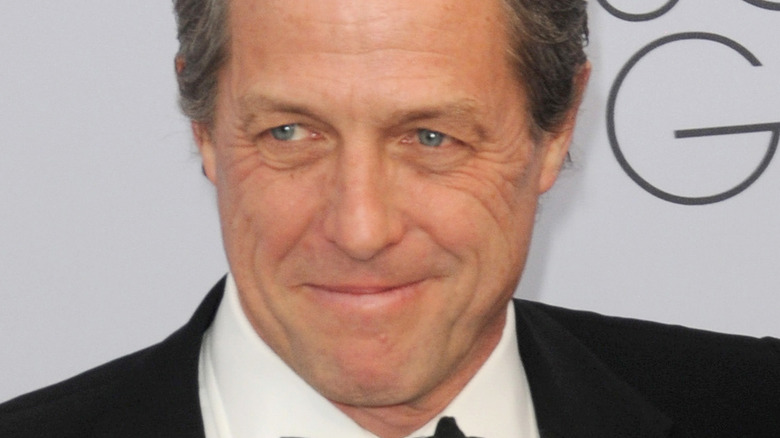 Shutterstock
Hugh Grant is one of the most famous British actors of all time. With such a diverse film repertoire involving dramas, comedies, and even children's programming, Grant is one of the most versatile actors in Hollywood, too. His talent has been showcased in projects like the "Bridget Jones' Diary" franchise, the "Paddington" series, and most recently HBO's "The Undoing" alongside Nicole Kidman, per IMDB.
Grant has been active in the entertainment industry since the early 1980s, but it was his work in romantic comedies that made him a superstar. And decades later, lite fair was exactly what the actor had become wary of, and exactly why he chose to take on "The Undoing." "There's not a huge number of laughs in 'The Undoing,'" Grant told Los Angeles Times in 2020. "But I'm not sure that was why I did it. I did it because it was a very classy project and it was a script that made me turn the pages, which is very rare because normally I'm asleep by page six of most scripts I read."
Despite his (spoiler alert!) possibly villainous, adulterer husband role in "The Undoing," Grant is a devoted husband in reality, and he's now defending his three-year marriage after rumors about his reasoning for finally tying the knot swirled. Read on to find out why!
Hugh Grant says he married his wife, Anna Eberstein, out of love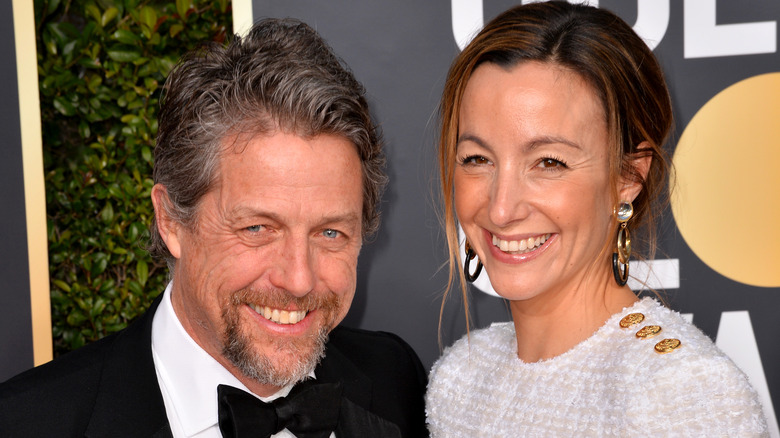 Shutterstock
Well, we're flattered! Hugh Grant took to Twitter on June 17 to defend rumors that he had married his wife, Anna Eberstein, due to passport reasons. And in his tweet, he included an image from (where else but) a Nicki Swift article from December 2020 via a Google search. With a screenshot of the search results, Grant set the record straight, tweeting, "No I didn't @Internet. I married her because I love her." We're sorry, Hugh! 
Our piece referenced a USA Today story in which Grant affably explained he wanted Eberstein to take his name for travel convenience. "I didn't like going through immigration into countries where they'd say, 'Everyone with a Grant passport, over here, and all the others through there,'" Grant explained to USA Today. "She went through with the nannies. That seemed all wrong," he added.
While Grant's love for his wife and the mother of three of his children, according to Us Weekly, is totally believable, (in our defense) he's never been married before. Grant was in a long-term relationship with fellow actor Elizabeth Hurley from 1987 to 2000 without marrying her, per the Associated Press. And Grant was with his current wife, Eberstein, for six years before marrying her in 2018, reported the BBC. "My wife agrees with me that marriage is a pretty preposterous social construct," he told USA Today. "But when you've got three children, it's a nice thing to do."