What Really Happened Between Iggy Azalea And A$AP Rocky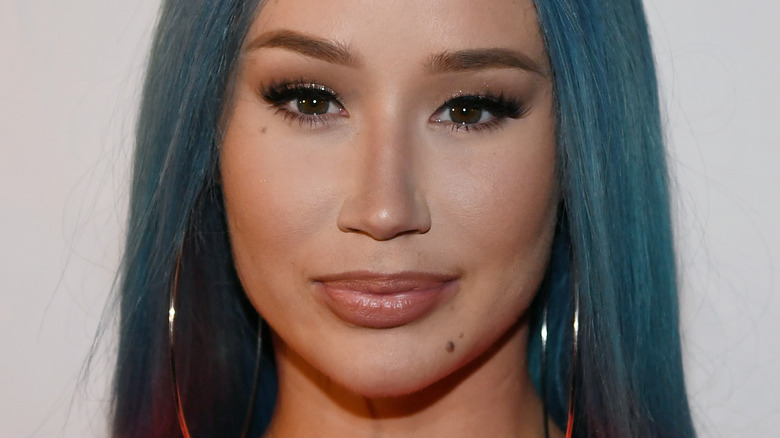 Ethan Miller/Getty Images
While A$AP Rocky is dating superstar Rihanna these days, the rapper was in another high-profile relationship long before with "'Fancy" rapper Iggy Azalea. The two were first linked in 2011 before Azalea confirmed their relationship in 2012 when she gushed to Vibe, "I love him and that's all there is to it. We have our own thing going on." She even went as far as getting the name of his debut mixtape "Live.Love.A$AP" tattooed on her finger. She suggested the feeling was mutual, saying, "I'm not the only one that [got the tattoos]...I'm just the only one with it on my fingers!"
Sadly, the couple ended up breaking up that same year. Yet Azalea only initially removed half of the tattoo, explaining to Complex, "I f***ing loved him. I know he loved me, too. I felt like he was somebody I could count on who loved me for being me, and I don't want to forget that." She added, "I would sacrifice a quarter of a pinky for those memories."
Azalea later said "we're cordial," but there was a time when the breakup did get ugly. She revealed, "I definitely hated his guts and he hated my guts for a few months." But time put things in perspective for the rapper, who added, "you realize maybe you don't hate that person, you hate whatever caused the breakup, and you both failed in the relationship." While neither ever revealed the reason why they split, Azalea alluded to who was responsible in one of her songs.
Iggy Azalea rapped that A$AP Rocky dumped her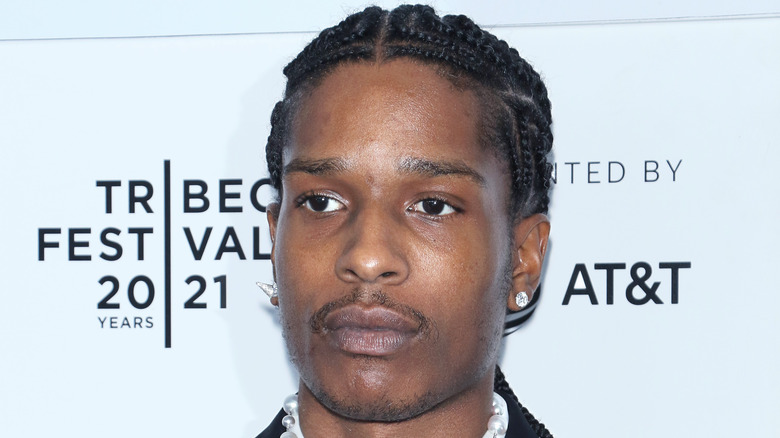 Jim Spellman/Getty Images
Iggy Azalea seemed to blame A$AP Rocky for their 2012 split in her song "Rolex." Azalea raps, "I see it now that you don't give a d***. I got you tatted, you took off before the ink dried on my hands. I was down to give you the world, instead you gave me hell." That line was clearly a reference to A$AP Rocky, as she had his name tattooed on her finger. The lyrics seem to suggest that the rapper left Azalea for model Chanel Iman, whom he dated right after in 2013.
As for Azalea, she later removed the rest of the tattoo, she shared with Billboard in 2014. She also shared with Complex in 2013, "the number one thing I regret saying publicly is that I f***ing loved Rakim [A$AP Rocky]," adding that talking to the press about their relationship led to public scrutiny. 
A$AP Rocky appeared to have no hard feelings and even stuck up for Azalea in 2015 when she was criticized for being inauthentic. He told Complex, "That [situation with Iggy] is unfortunate because nobody wants to be portrayed that way. I'm quite sure she doesn't. I think she works hard like the rest of us." It's clear that he and Azalea weren't meant to be, especially because we now know it's Rihanna who is "the one" for A$AP Rocky.