What Princess Diana Longed To Do Before Her Death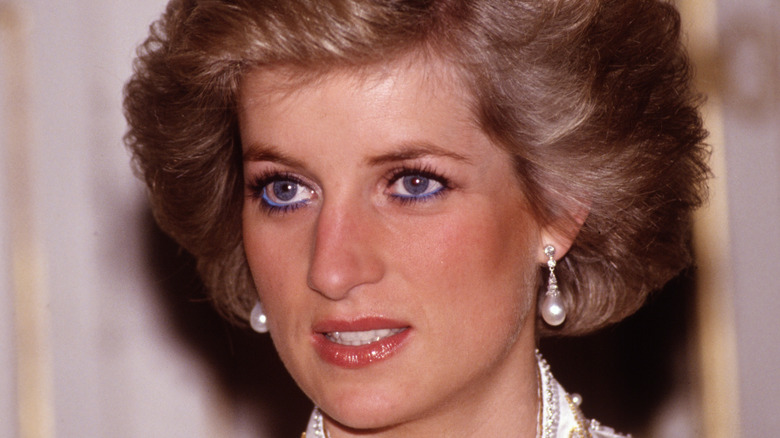 David Levenson/Getty Images
More than 20 years later, the world is still mourning the shocking death of Princess Diana, who was only 37 years old at the time of the fatal car crash in Paris in 1997. According to friends, the "people's princess" had been at a high point in her life, and was looking forward to the future and making a fresh start. Richard Kay, Diana's final phone call and a close personal friend, revealed in a new documentary what had been at the top of her to-do list.
"Diana," which is airing in the U.K. ahead of what would have been the princess's 60th birthday on July 1, hopes to offer a definitive account of her extraordinary life. In the film, Kay explains that he had spoken to Princess Diana on the night that she died. "[The] police said that the last call she made was to me," he said (via The Mirror). Here is what she shared in that last call.
Princess Diana was looking forward to her next move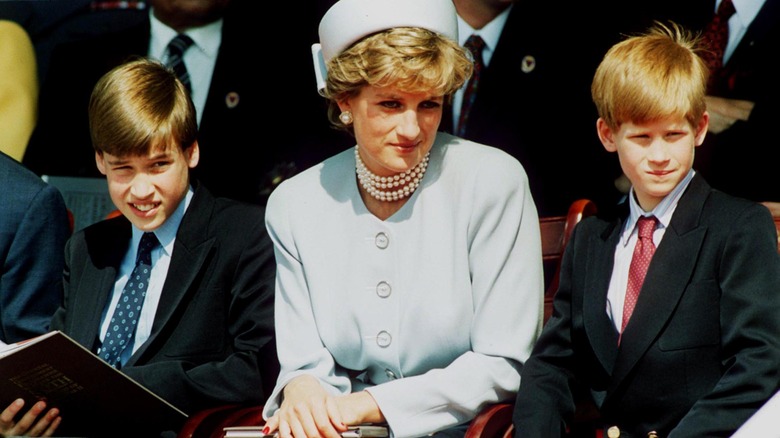 Anwar Hussein/Getty Images
In the new documentary, Richard Kay, who is a longtime royal reporter as well as a confidant of Princess Diana's, said that he thought she was, "in quite a good place," per The Mirror. He also said that she was ready to make a change, both in her life and in the world.
"She was desperate to try and make a fresh start and do something different, to explore a different kind of royalty," Kay said. But, more importantly: "And she wanted to come back and see her boys." Prince William and Prince Harry, who were then 15 and 12 years old, were back in the U.K.
Princess Diana may not have gotten to see it, but she did make a new kind of monarchy after all, through her sons. Prince Harry said in an earlier BBC documentary (via ABC News), "Now all I want to do is try and fill the holes that my mother has left, and that's what it's about for us — is trying to make a difference and in making a difference, making her proud."