How Would Princess Diana Really Feel About Harry's California Move?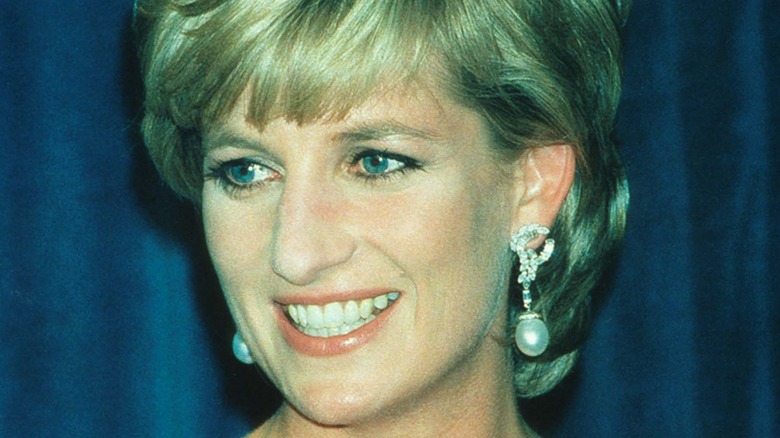 Pool/Getty Images
Princess Diana's friend and voice coach, Stewart Pearce, has insights into how Prince Harry's mother would feel about moving to California. Pearce is the author of the new book "Diana: The Voice of Change."
Pearce told Us Weekly in May 2021 that Prince William looks more like Princess Diana, "especially his 'sapphire blue' eyes." Prince Harry's personality is similar to his mom's. Pearce said, "But Harry, in terms of his impetuosity [is Diana]. Harry, in terms of his intuitive explosions of energy, [is the most like her]." He continued. "Harry from [his] wonderful ebullience [and] passionate [personality embodies his mother]. He's the guy. He loves life. He has fun."
According to Us Weekly, Pearce and Princess Diana became friends after hiring him to help her find more balance in her life and use her voice for good. The website for "Diana: The Voice of Change," says the book is "not a biographical account of Diana's life, but rather it's a deeper exploration ... that created a flow of force by which Diana evolved, transmuting the People's Princess into the Queen of Everybody's Heart, and so to beyond her life."
Keep reading to find out how Princess Diana would feel about Harry's move to California.
Why Princess Diana would have approved of Harry's move to California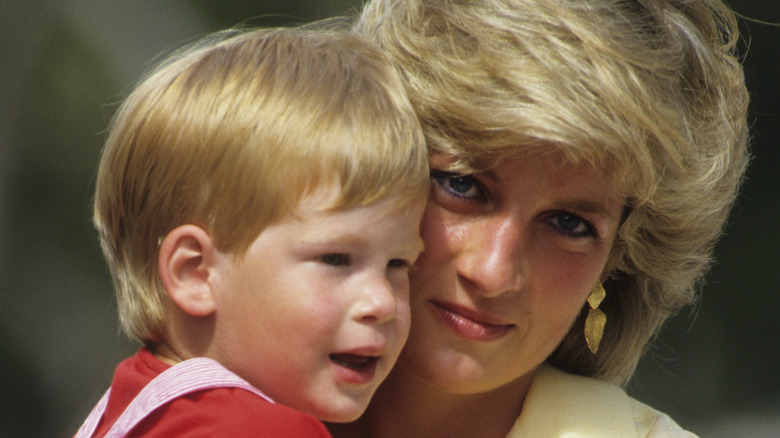 Georges De Keerle/Getty Images
Author Stewart Pearce, a friend of Princess Diana, told Us Weekly that she would be happy about Prince Harry and Meghan Markle's move to California. While promoting his new book "Diana, The Voice Of Change," Pearce shared his thoughts about what Diana would think of her sons now. He said, "I believe that she would be absolutely thrilled [with both boys] because that was her nature. She wasn't down in the dumps. She was a person who loved humor, who loved the levity of life, who loved expanding through life."
Pearce also told Us Weekly that Harry's move to California didn't surprise him; Princess Diana talked about buying a home in Malibu. Pearce said, "She was talking about buying a property in Malibu [saying] that would be 'really great' for the boys to have freedom so that they could surf. Because they're both very sporty, you know, but they could surf, they could roller blade, they could Frisbee. So, she'd be in complete favor."
During an exclusive interview with Nicki Swift, Pearce talked about his extraordinary friend Princess Diana. He said, "I mean, she was just one of the most beautiful, easy, funny, life-affirming individuals that I'd ever met. I mean, she was just gorgeous. But it was obvious there was a lot that I could actually help her with to gain the confidence ... Particularly, when she was asked to [publicly] speak, she felt terrified, and so I stepped in and helped."