Are The Backstreet Boys And *NSYNC Merging Into One Band?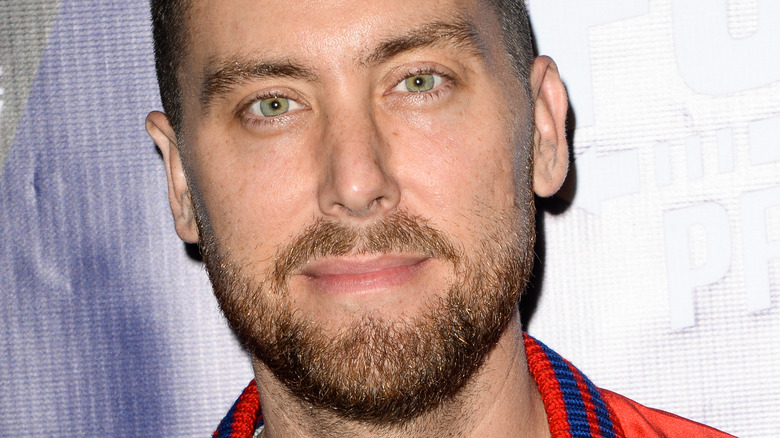 Ray Tamarra/Getty Images
The Backstreet Boys and *NSYNC have been considered rivals for decades, even though they were creations of the same musical mastermind. Record producer Lou Pearlman formed BSB first, and ultimately gave the group an early look at their future competition.
After watching Justin Timberlake, Lance Bass, JC Chasez, Joey Fatone, and Chris Kirkpatrick in action on a VHS tape, BSB member Kevin Richardson said that it felt like a "betrayal," per Rolling Stone. "When we started out, we were like, 'Yeah, we're a team. We're gonna take over the world. There's nobody like us.' Then you find out, 'Well, actually there is somebody like you,'" he recalled in the 2015 documentary "Show 'Em What You're Made Of."
But there was plenty of room in the hearts of teen pop fans for both groups, as they both had a number of hit singles. The Backstreet Boys' biggest hit was "Quit Playing Games With My Heart," which peaked at No. 2 on the Billboard Hot 100. As for *NSYNC, they made it to No. 1 with "It's Gonna Be Me." But, while BSB can't boast a chart topper, the band has *NSYNC beat when it comes to longevity. Richardson, Nick Carter, AJ McLean, Brian Littrell, and Howie Dorough are still touring, while *NSYNC has been on what was supposed to be a "temporary hiatus" since 2002 (via E! News). But maybe now it's time to quit comparing the groups and say "bye bye bye" to the boy band wars for good.
Members of the Backstreet Boys and *NSYNC form a new group for a good cause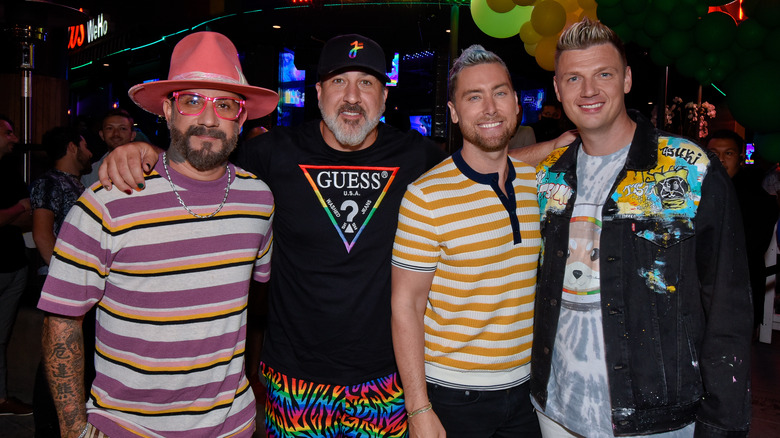 Vivien Killilea/Getty Images
One big highlight of the Pride Month celebrations in Los Angeles was the debut of "Back-Sync." As reported by Variety, Nick Carter, AJ McLean, Lance Bass, and Joey Fatone teamed up to create the slimmed-down version of a boy band super group for a performance at the Grove. They entertained the crowd at the Bingo Under the Stars event, which raised money for The Trevor Project and LA Pride.
In a video McLean shared on Instagram, the fierce foursome could be seen performing the "Bye Bye Bye" choreography onstage. Some fans had conflicted feelings about seeing the guys together. "Why do I feel we got PUNK'D years later???? Loyalty is GONE!" read one viewer's reaction. Others begged for more Back-Sync — and they might get their wish.
The guys revealed that they had a great time, and McLean had a fun way of describing their dynamic. "It's like when you've been in the same relationship for a long time, take a break, meet somebody new and it's fresh and exciting!" he said. He stated that the group has discussed doing a Las Vegas residency or tour, while Carter mentioned the possibility of an album. Fatone even tossed out the idea of the guys doing a movie with other boy band members from the same era. So quit playing games with our hearts, and make it happen, guys!