What Mariah Carey Thinks Of Nick Cannon's Many Children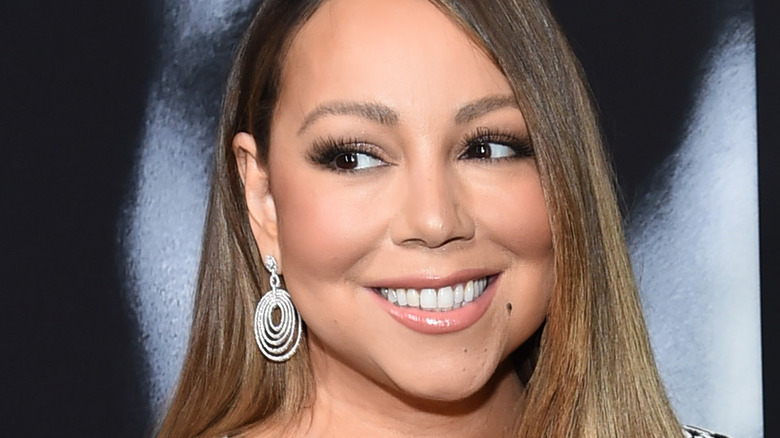 Jamie Mccarthy/Getty Images
Nick Cannon is certainly pursuing his dream of having many children, and as a result, a large family – but he's taken a bit of an unorthodox approach to it, having had several children with quite a few women. The actor and the "Masked Singer" host could be expecting his seventh child soon. Cannon and "Wild 'n Out" cast member and model Alyssa Scott are reportedly expecting their first child together, a boy named Zen S. Cannon, reported People. Scott confirmed as much in a since-deleted "nude maternity post" to Instagram, per People. This will be Scott's second child, and her first with Cannon, who has quite the brood of kids already.
If the news about Scott and Cannon's son is true, then Zen will not only be Cannon's seventh child, but he'll be the rapper's fourth child born in less than a year. Zen will be joining the family along with Powerful Queen — born in December 2020 — and twin brothers, Zion and Zillion, born in June. These four babies account for numbers four through seven on top of Cannon's three oldest kids, twins Monroe and Moroccan born to Cannon and R&B songstress Mariah Carey, and son Golden. Cannon has clearly taken an interesting approach to family planning and one of his famous exes has had something to say about it. Read on to discover what she said!
Mariah Carey has teased Nick Cannon about his expanding family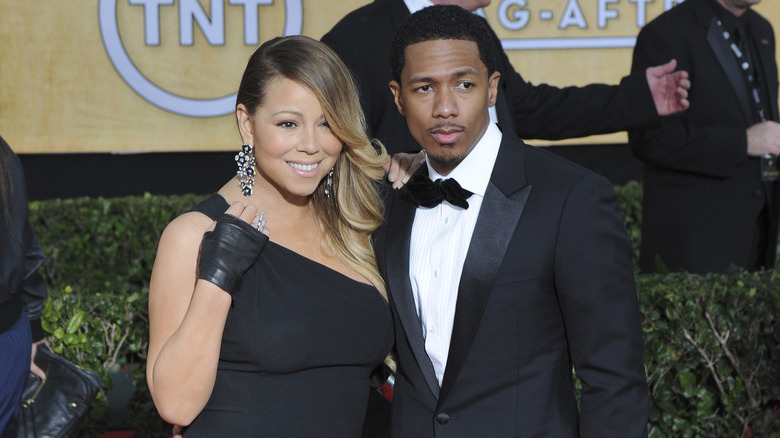 Shutterstock
It's no secret that Nick Cannon has been growing his family since his divorce from singer Mariah Carey in 2014, whom he wed in 2008. Carey has even teased him about his family tree-growing aspirations before.
"She came at me first about it, so it was actually easier," Cannon told Los Angeles' Power 106 in 2016 (via Us Weekly). "I don't know how she heard about it, but she called me, and she was funny with it. She was like, 'Mmmhmm, I heard about you out here in these streets.'" It's nice to hear that Carey can joke about her co-parent's shenanigans; clearly they have a good relationship. "He's a good guy. It's not that hard to make it work," Carey told Entertainment Tonight (via Us Weekly) in 2017. "Now we can laugh, and joke, and do the good parts of when we had a relationship." Aw! 
So, all of that being said, if Cannon were to settle down with one mom, might it, again, be with Carey? "I know I'll never be in a relationship again," he told T.I.'s "ExpediTIously" podcast in 2019 (per Newsweek). "I know I'll never be married again... [I don't] want to have to answer to anybody. [I want to] be by himself... forever. [However] if I was to do it again, it would be to her. It would be Mariah."