The Tragic Health Diagnosis Of Friends Star James Michael Tyler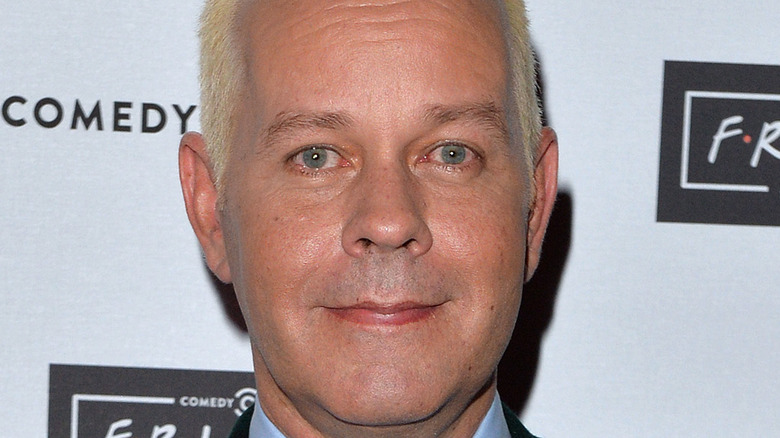 Anthony Harvey/Getty Images
"Friends" fans could never forget James Michael Tyler's Gunther, the face of coffee hotspot Central Perk. It's been 15 years since the show wrapped, but Tyler is still happy to be recognized — and that the checks keep rolling in.
"I'm very happy if I get a residual cheque, I do get residuals," he told the NZ Herald in September 2019. "I wasn't paid a million dollars an episode, of course, that would be a completely different story ... I'm paid for episodes I spoke in and it's a sliding scale, I don't know how it works. I'm fortunate to have a supplement into my income because of "Friends," however, I'm still a working actor." The actor went on to joke, "I didn't rest on my laurels and say, 'I was Gunther, I'm gonna buy an island!' I couldn't do that anyway." Tyler knows Netflix and other streaming platforms gave the show a new life, but he still can't believe how popular it remains today. "I never would have imagined I'd be here sitting here 25 years after it began, still talking about [it]," he added.
However, some fans were a bit dismayed by Gunther's fairly brief appearance at the "Friends" reunion special in May, only Zooming in for a quick cameo. Now, Tyler has opened up about the health struggle that prevented him from attending the "Friends" reunion in person. Keep reading for more details.
James Michael Tyler hopes to help others by sharing his diagnosis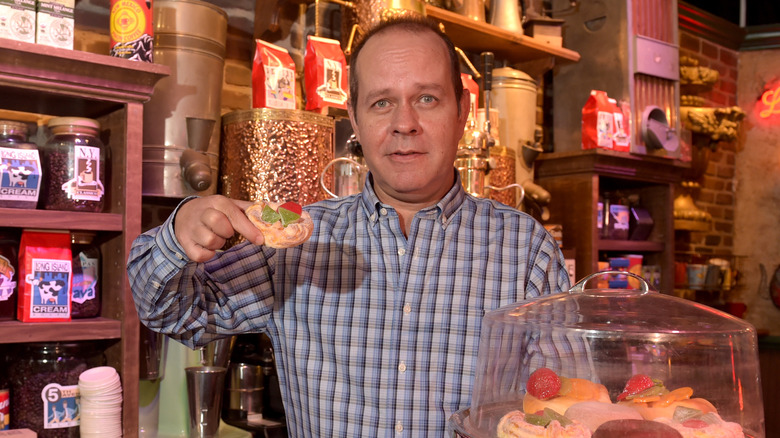 Jason Kempin/Getty Images
James Michael Tyler, who played Gunther on "Friends," has opened up about his prostate cancer diagnosis. Tyler was diagnosed in September 2018, but the cancer spread to other parts of his body. "I was diagnosed with advanced prostate cancer, which had spread to my bones," he explained on the June 21 episode of "TODAY." "I've been dealing with that diagnosis for almost the past three years. ... It's stage 4 (now). Late stage cancer. So eventually, you know, it's gonna probably get me."
The cancer eventually spread to his bones and spine, leaving the lower half of his body paralyzed. Tyler said things began to worsen at the height of the coronavirus pandemic, adding, "I missed going in for a test, which was not a good thing. So the cancer decided to mutate at the time of the pandemic, and so it's progressed."
Tyler was unable to appear in person for the "Friends" reunion, but he appeared on Zoom. "I wanted to be a part of that, and initially I was going to be on the stage ... It was my decision not to be a part of that physically and make an appearance on Zoom, basically, because I didn't wanna bring a downer on it, you know?" he said. "I didn't want to be like, 'Oh, and by the way, Gunther has cancer.' " Tyler urged men to ask for a PSA test, saying "My goal now is to help save at least one life by coming out with this news."