Why Lisa Rinna Is A Huge Fan Of Michael Bolton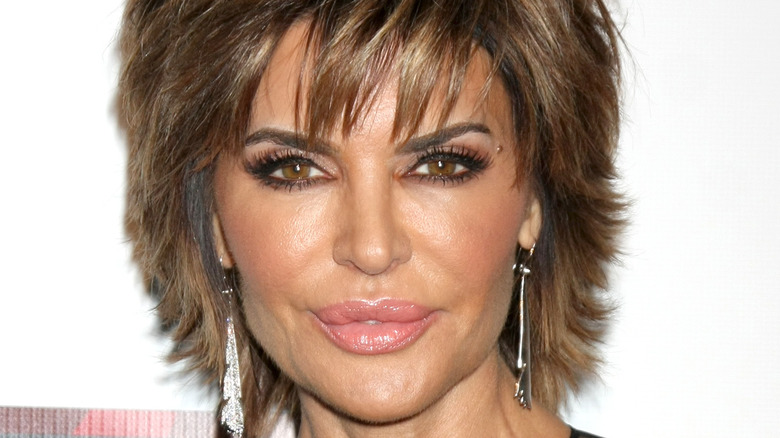 Shutterstock
Love her or hate her, Lisa Rinna can bring the drama. As a cast member of "The Real Housewives of Beverly Hills," Rinna is not shy about putting her whole life on display for the world to see. But now that Michael Bolton, a crooner who had a string of hits in the 1980s and 1990s, is promoting his appearances on "The Celebrity Dating Game" — a reboot of the classic game show of the same name — he's finally commenting on some old drama that Rinna brought up back in 2019 on an episode of the show. 
Back in February 2019, Lisa told her RHOBH co-star Denise Richards that her husband Harry Hamlin left his first wife — "Desperate Housewives" actress Nicollette Sheridan — after she cheated on him with Bolton. "The story is," Lisa said, "she went to a Michael Bolton concert at the Hollywood Bowl — and left with Michael Bolton!" Lisa even tags some of her posts featuring her and Hamlin with #ThankYouMichaelBolton as a way of acknowledging this sordid bit of trivia. But while that story is definitely charming, is it totally true? Let's investigate. 
Nicollette Sheridan says this is "fake news"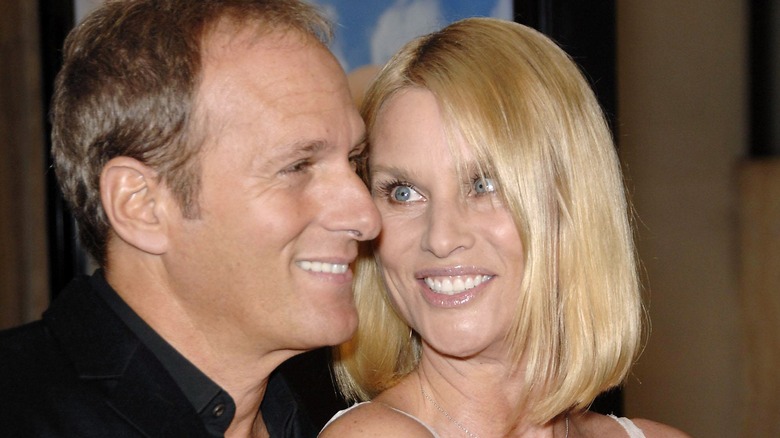 Shutterstock
Nicollette Sheridan remembers things differently. In a Twitter post, Sheridan called Lisa Rinna's accusations "fake news." While Sheridan admitted that she and Hamlin ended their marriage after less than a year, she said that Bolton — whom she dated, off and on, from 1991 to 1996 and again from 2005 to 2008 — was a "long time friend" at the time he came to her ill-fated nuptials to Hamlin.
Hamlin, however, contested Sheridan's claim that they were "nose to nose" when they broke up. "What's it called when your wife of one year suddenly goes to bed with a pop singer? ...two weeks after your mother dies?? I did a lotta stuff with my wife 'nose to nose' but ending our marriage was not one of them!" he said in his own tweet.
Bolton, however, knows that Lisa appreciates him. "I was aware of Lisa because I would see her at the Beverly Hills Hotel ... and she would make a beeline over to me with this big smile on her face. ... I really didn't know her personally. And ... she said, 'if it weren't for you, I would have never gotten together with Harry and had a child,'" he told Andy Cohen on his SiriusXM radio show in June 2021. "She was basically attributing her happiness to, to me, which I thought was curious, but it always seems so sincere. And so she was so joyful and expressing it. So I've just always been friendly with her every time I see her."