These Three Real Housewives Of Beverly Hills Stars Reportedly Have Coronavirus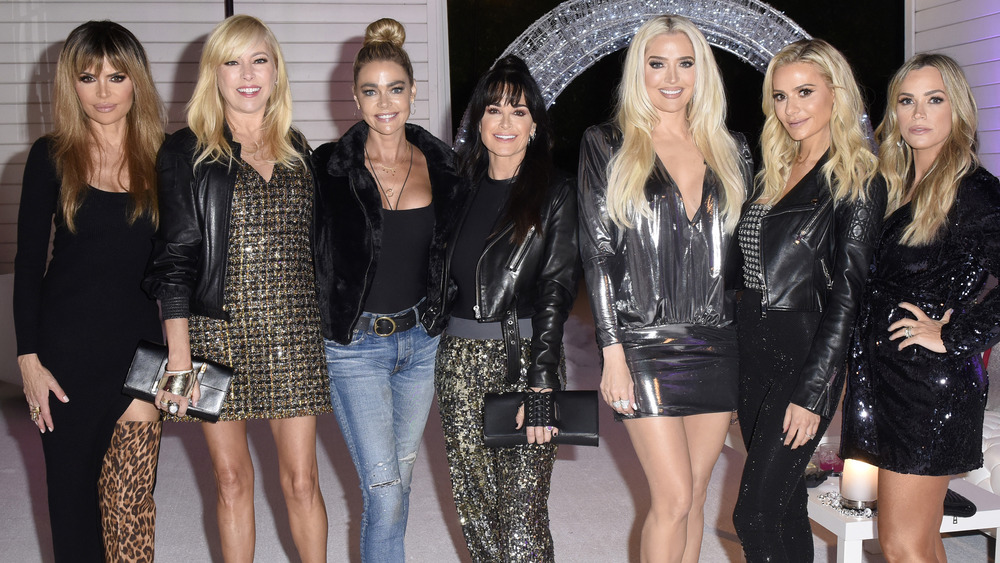 Vivien Killilea/Getty Images
The Real Housewives of Beverly Hills Season 10 reunion filmed virtually in response to the coronavirus pandemic, airing in September 2020. Soon after, production resumed on Season 11, which is currently filming as of this writing. Sure, a reunion and some confessional interviews can be virtual, but not an entire season. On Nov. 5, 2020, ET reported that the cast and crew were following safety protocols — however, production got suspended after a crew member tested positive for coronavirus.
The next day, Reality Blurb shared a screenshot from Kyle Richards' Instagram Story, where she wrote, "Thank you [Teddi Mellencamp] for dropping off a Thanksgiving meal for my family (at 7 am today) knowing I am not feeling well [and] unable to cook. Thankful for you my friend (my family is too)." 
Although some might assume Kyle was implying that she had contracted coronavirus, she didn't confirm any diagnosis. However, according to TMZ, she did test positive for COVID-19 along with two other cast members.
Dorit Kemsley and Kathy Hilton reportedly have COVID-19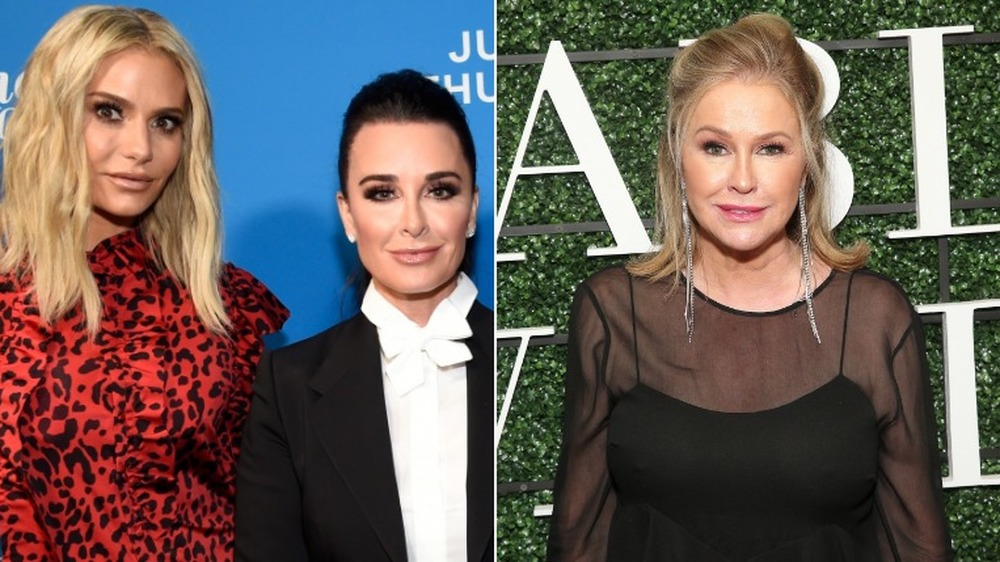 Kevin Mazur/Getty Images
On Dec. 2, 2020, TMZ cited a source who claimed that Kyle Richards, Dorit Kemsley, and Kyle's sister Kathy Hilton all have coronavirus. (Kathy joined Real Housewives of Beverly Hills in a part-time capacity for Season 11.) The outlet reported that all three women are "recovering at home and none of the women had serious symptoms."
Apparently, they didn't contract coronavirus "on set." As of this moment, it's unclear whether the initial shutdown was about a member of the production team, these three cases, or both of these scenarios combined. TMZ claimed that Kyle, Kathy, and Dorit are "in the end stages of the virus, and should be ok."
In November 2020, Garcelle Beauvais told ET that her teenage twin sons were temporarily staying with their father following the production shut down. She is quarantining out of precaution after having multiple negative coronavirus tests. ET reported that production would resume after the holidays, but it's unclear what the plan will be now that three cast members have supposedly tested positive for the virus.