The Truth About Silky Nutmeg Ganache From RuPaul's Drag Race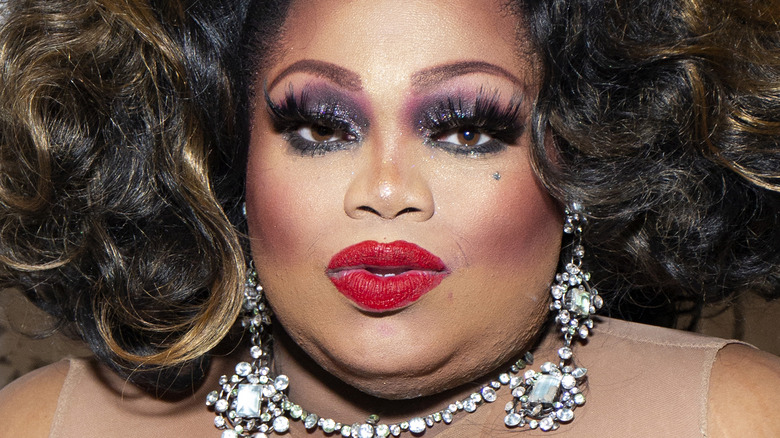 Santiago Felipe/Getty Images
Silky Nutmeg Ganache is returning to the mainstage for Season 6 of "RuPaul's Drag Race All-Stars." Fans may recognize her from Season 11, where she made it to the finals. Silky told Billboard she never "went in thinking that I was going to be America's Next Drag Superstar. I went into the competition to create a better life for my family and for myself."
Silky ended up becoming close with co-stars A'Keria C. Davenport and Vanessa Vanjie Mateo. She revealed, "I think the beauty of that is three queens of color, working together and helping one another, and making it pretty much all the way to the end of the competition." While Silky was known for being confrontational, she clarified that despite the queens being pitted against each other, it was really about how they're "not afraid to be ourselves, and ... the little family we have within drag." 
Silky got her start the in Chicago, Il. drag scene. She told the Chicago Tribune that she decided to do drag when she had trouble finding a job. While she grew up in Mississippi, she came to the Midwest to attend college. That's there where the TV personality, whose real name is Reginald Steele, got the name Silky from a mentor. She later added "Ganache" after hearing the phrase on the Food Network. While Silky told the outlet, "Never in a million years did I think that I would actually get on [the show]," she's now officially an "All-Star!"
Silky 'fell into a depression' after her season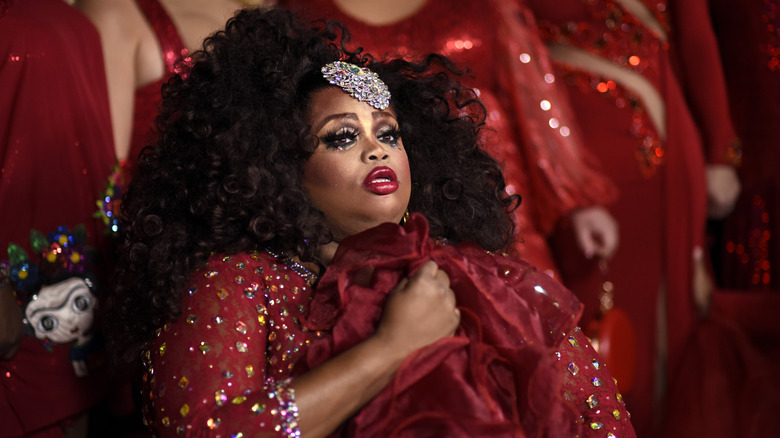 Chelsea Guglielmino/Getty Images
It appears that Silky Nutmeg Ganache is excited to return to "RuPaul's Drag Race" for Season 6 of "All-Stars." She expressed how grateful she was and her plans for this season in an Instagram post, writing, "When I was on Season 11, I said everything that I wanted after the show, but didn't get any of it because I allowed myself to get distracted by the craziness. This time around, I refuse to get distracted by the craziness." She added, "I will not waste this opportunity. I'm claiming prosperity. I'm claiming that show I wanted."
During her first time on TV, Silky received a lot of online hate from fans of the show. She told Billboard that she even "fell into a depression" from the bullying. Silky continued, "I didn't do social media for a while, and I felt pretty bad for a while. I think it's unfortunate that we see so much hate from the fandom ... I think we need to make sure the girls' mental health is okay."
Despite the hate, Silky knows that she also inspired a lot of viewers. She not only has a Master's degree but has expressed interest in a Ph.D. Silky divulged to Billboard how "drag queens are more than just entertainers," and that telling her story is "important, especially in the LGBTQ community, because sometimes we are cast into a shadow, we don't have the education reform we need within the community."