The Truth About Ginger Minj From RuPaul's Drag Race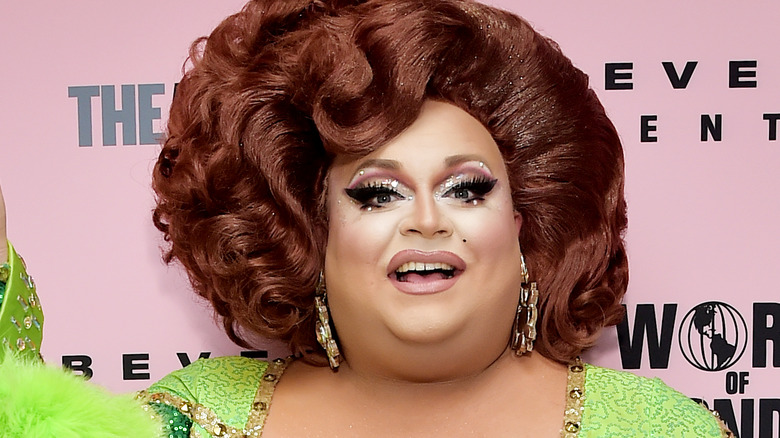 Stefanie Keenan/Getty Images
Ginger Minj of the "Bitter Old Ladies Brigade," as she once said on "RuPaul's Drag Race," may not actually be old (or bitter). It's all part of the act — the lady has layers, people! And there's much more to this hilarious, theatrical, body-positive star where that came from. Ginger has been cast in "Drag Race All-Stars" Season 6, and she's up against some stiff competition, but since this is her third go-around, the self-described "Glamor Toad" may leap across the finish line! 
Ginger first sashayed onto "Drag Race" for Season 7 where she made it to the finale. Her stint on "All-Stars 2" wasn't quite as "sickening," and the star wound up in eighth place (to be fair, she was up against dynamos like Katya and Alyssa Edwards). Season 6 of "All-Stars" sees returning queens from earlier "All-Stars" seasons, which is a first, and she and Eureka are no strangers to the screen. So they're definitely not back to play games — they're here for a crown! 
Here's the latest tea on Ginger, including what she's been up to since her last season and what it's like being the so-called "comedy queen of the South."
Ginger Minj has been honing her skills ... and looks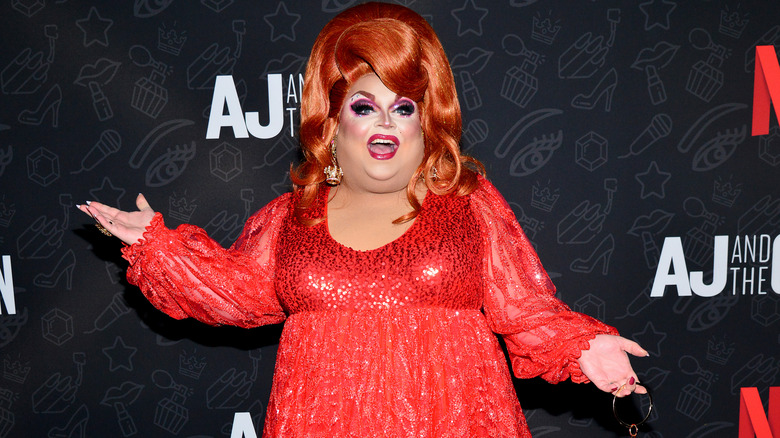 Chelsea Guglielmino/Getty Images
In an interview with Entertainment Tonight, Ginger Minj said that she's going into "Drag Race: All-Stars" Season 6 with a whole new attitude. "It's a new day, it's a new me, and I'm feeling good. I think that, in the past, I got so bogged down in friendships that I didn't focus on me and what I was there for," she said. And according to some of her costars, she's focused on the win this time. "Most of us want to win, some of us just want to make it, and I think Ginger, she really wants it," Trinity Bonet said in the same interview. 
Her fellow queens also agreed that while Ginger simply cannot be beaten when it comes to comedy, she's maybe not as strong when it comes to "lewks." So they may be in for a surprise when they learn that's exactly what she's been working on. "I feel like I put so much focus performing well that I kind of viewed all the fashion and the runway as a second thought," she said in an interview with Werrrk. "I feel like I've worked harder during quarantine than I have in the last seven years. [Before quarantine] I was a product. I was on the road. Now it's forced me to step outside and say things like, 'Look at that plant! Let's put it on our head.' Just silly stuff. It's been really fun and very freeing."