Why Kanye West Canceled On James Corden For Carpool Karaoke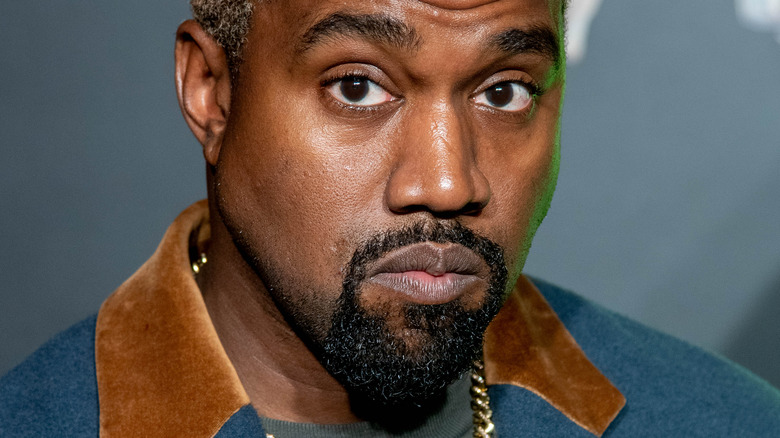 Roy Rochlin/Getty Images
When Kanye West finally joined the likes of Mariah Carey, Stevie Wonder, Britney Spears, and even Justin Bieber ... he did so in true Yeezy fashion; over-the-top. No, we're not talking about a milestone in Grammys or VMA wins; we're talking about doing James Corden's "Carpool Karaoke." The ever-popular segment on "The Late Late Show with James Corden" has brought some of music's biggest stars into Corden's car to duet karaoke on his way to work. Yet for West, a simple ride wouldn't cut it.
"This is where he's brilliant. He just then goes, 'I want to do it on an airplane.' And we go, 'OK, great. Brilliant. Why not? Let's do it on a spaceship?'" Corden revealed in an on "Jimmy Kimmel Live" in 2019. The comedian joked about how the idea seemed far-fetched at the time, especially considering West requested a plane (after first requesting a bus) with just two days' notice. "To his credit, he and his team get the plane," continued Corden. The late-night host told Kimmel that West was "in a great place" and in "the best mood," making the experience one he "will never, ever forget."
The moment was "once in a lifetime" for Corden, as he added, and seemingly made up for multiple prior cancellations by West on the highly-anticipated 2019 "Carpool Karaoke" episode. And we mean multiple.
Kanye West sent James Corden Yeezys to apologize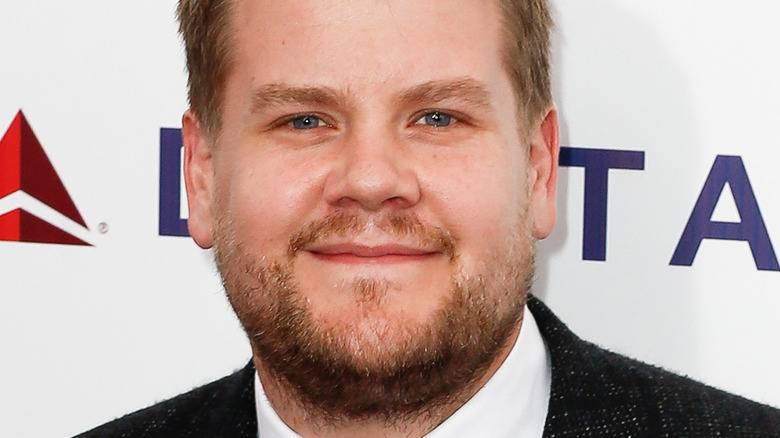 Shutterstock
In his appearance on "Jimmy Kimmel Live," late-night host James Corden admitted Kanye West is a "complex fellow," revealing that the rapper canceled on Corden two times before finally doing "Carpool Karaoke" in 2019 (minus the car, plus a plane). "The first time he agreed and then he canceled a few days later," Corden said. "The second time that Kanye canceled 'Carpool Karaoke' was so late in the day that I was driving up his road in the car with all the cameras and got this phone call saying it's been canceled. I think I basically turned around outside his house and drove back to the studio," he added. Oy! 
The "Late Late Show" host further detailed how the cancellation cost his show a whopping $45,000 in production costs. "He's canceled twice, maybe even three times," Corden said to Kris Jenner, who asked about the incident in a game of "Spill Your Guts or Fill Your Guts" on Corden's show. The host continued, "He did send me a lovely gift ... He sent me these incredible flowers in a cube. A cube of flowers, which I'd never seen before, and he sent me a pair of Yeezys. People were like, 'Woah, they're so expensive,' and I was like, 'Yeah! They cost my show $45,000!'"
Well, it's always a whole thing when it comes to Kanye West!