Who Is Mary J. Blige's Ex-Husband, Kendu Isaacs?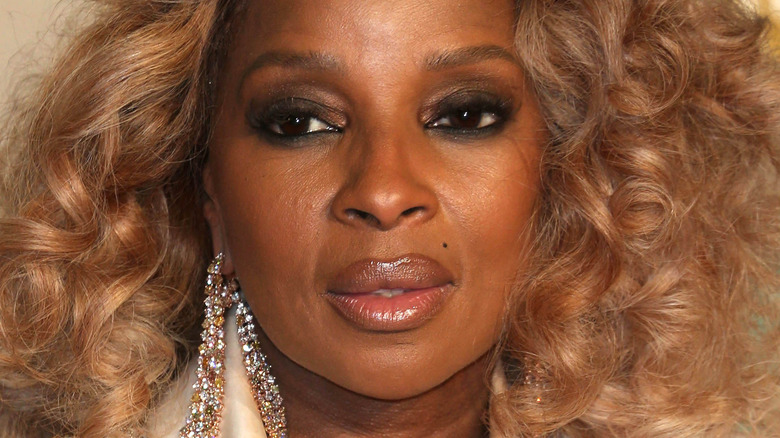 Shutterstock
Mary J. Blige has lit up the entertainment industry for years with her songs like "Family Affair" and "Be Without You," as well as her role in the Netflix series "The Umbrella Academy." She's also scored two Oscar nominations.
And every so often she makes headlines for her personal life, like when she finalized her divorce from ex-husband Kendu Isaacs in 2018, according to People. Although they reportedly settled the divorce quietly without a court appearance, the initial proceedings were rocky. Blige originally filed for divorce in 2016 (per People), citing "irreconcilable differences" and "asked to terminate the court's ability to award spousal support to Isaacs." Throughout their marriage, Blige reportedly claimed Isaacs spent over $420,000 on "travel charges" stemming from an affair with another woman.
Blige even expressed regret for thanking Isaacs in helping her end her depression and "drug habit," telling Self magazine in October 2019 that "he did not deserve that credit." "I wanted a savior," she explained. "I'd been hurting so long, and so much, and so bad." She eventually forgave him and now seems to be living her best life.
Have you ever wondered who Isaacs really is? Keep reading for more details.
If you or anyone you know is struggling with addiction issues, help is available. Visit the Substance Abuse and Mental Health Services Administration website or contact SAMHSA's National Helpline at 1-800-662-HELP (4357).
Kendu Isaacs is a producer on big-name shows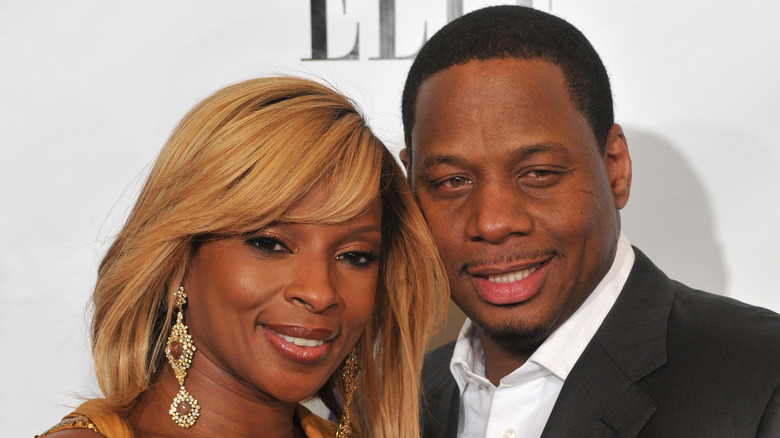 Shutterstock
Kendu Isaacs is a "manager and music lover," according to his Instagram.
Isaacs is also a producer and worked on "Tamar & Vince," "Betty and Coretta," and "The Ellen DeGeneres Show," per his IMDb. He did serve as his ex-wife Mary J. Blige's manager, but it seems he struggled with money management, according to a December 2016 E! News report. According to divorce documents filed by Blige, Isaacs put the former couple in "significant debt." 
"We owe millions of dollars in taxes and have significant advances that have to be recouped by record companies," Blige wrote. She reportedly financially supported his parents and three children from a previous relationship.
Since the divorce was finalized in 2018, Isaacs takes time to recognize some of his favorites in the entertainment industry, like Queen Latifah's birthday and Zendaya's Emmy win in September 2020. He also seems to enjoy the simple things in life, like a box of donuts. It's obvious that Isaacs prefers to remain out of the spotlight.