Why Priscilla Presley's Plastic Surgery Has Gone Too Far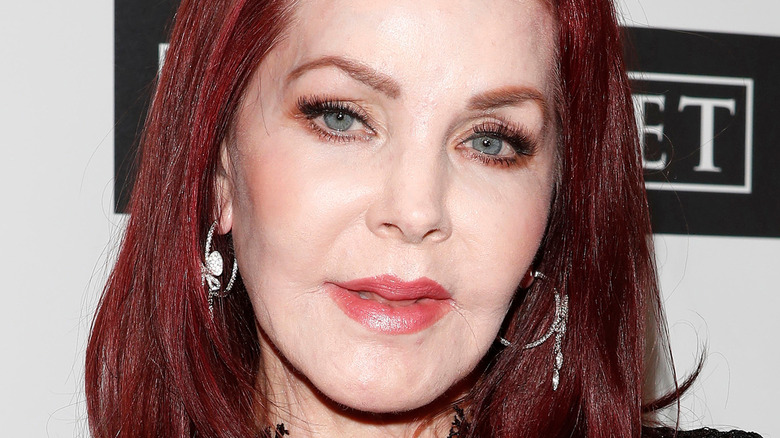 Shutterstock
The love story between Elvis and Priscilla Presley still fascinates people. Graceland — the couple's Memphis, Tennessee, home — is one of the top tourist attractions in the United States. Their daughter Lisa Marie Presley is also a beloved celebrity. Priscilla has always been admired for her beauty, but she has undergone multiple plastic surgery procedures in recent years, and some believe it's gone too far.
The New York Daily News reported on fan reaction after Priscilla appeared on the UK talk show "Lorraine." Spoiler alert: Fans were not kind. One fan commented on Instagram: "OMG!!!! She could not move her face ... not a good look 👀 just grow old gracefully." Another fan reacted to the Instagram photo of Lorraine and Priscilla: "She looks like she is wearing a mask."
In addition to her daughter Lisa Marie, Priscilla is the mother of Navarone Garibaldi, her son with former boyfriend Marco Garibaldi. In addition to her work at Elvis Presley Enterprises, the widow of Elvis had a successful acting career. Priscilla had a starring role in all three "Naked Gun" films and played the role of Jenna Wade in the iconic TV series "Dallas."
Keep reading to find out why Priscilla's plastic surgery has gone too far.
Priscilla Presley's plastic surgery got more extreme after skin cancer surgery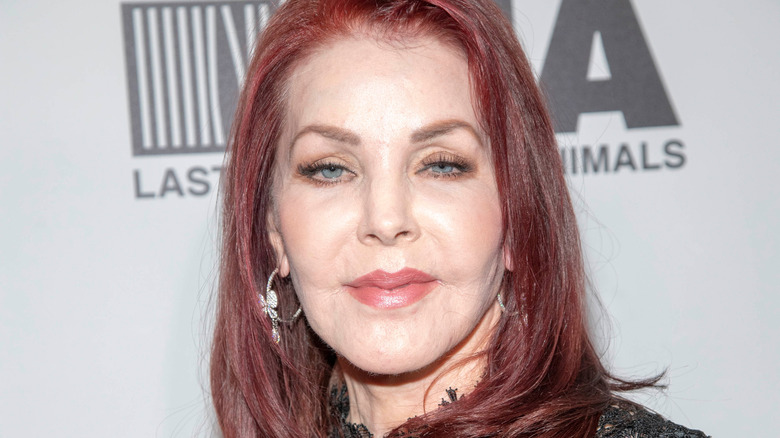 Shutterstock
According to Radar Online, Priscilla Presley became more obsessed with plastic surgery after she had skin cancer. The outlet reported that after a procedure to remove cancerous tissue from her nose, the widow of Elvis Presley began fixating on her scars after the minor surgery.
Priscilla had a long public history of getting cosmetic surgeries, but after her cancer scare, it got worse. A source told Radar Online, "Priscilla was already a slave to surgery. She's constantly running back to the surgeon's office asking for more work — and it's destroyed her looks!" Apparently, Priscilla was "very self-conscious about any scarring," and she asked doctors to "give her the works."
In 2020, a fan of Priscilla tweeted, "why someone as naturally beautiful as Priscilla Presley felt the need to ever go near plastic surgery and spoil herself? she was easily one of the most beautiful women on the planet, just such a shame!"
Unfortunately, cosmetic surgery isn't the only reason Priscilla's looks have taken a turn for the worse. According to Life and Style, Priscilla was one of the victims of Beverly Hills' infamous Dr. Daniel Serrano, and she had "industrial low-grade silicone — similar to what mechanics use to grease car parts — injected into her face." Yikes!