Priscilla Presley's Net Worth: Elvis' Ex-Wife Is Worth A Fortune Today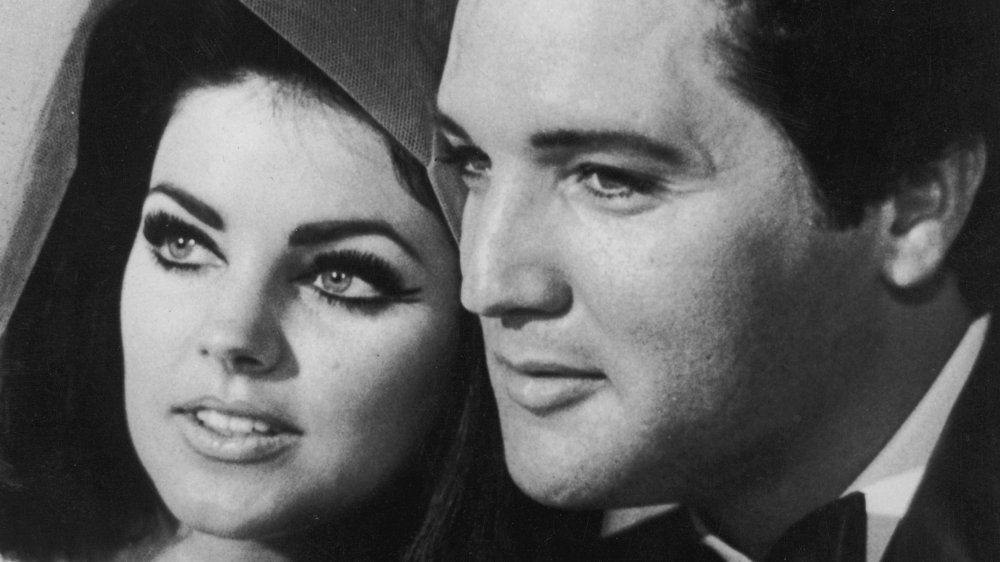 Keystone/Getty Images
Priscilla Presley married Elvis Presley on May 1, 1967. It was a marriage that launched her into the public eye. Priscilla was hard to miss with her bouffant hair and glamorous makeup — a look that, in many ways, matched the stage presence of her famous husband. Nine months to the day after the couple said "I do," their only child together, Lisa Marie Presley, was born. With the birth of their daughter, Priscilla, Elvis and Lisa Marie became the ultimate rock 'n roll family.
Despite the outward perfection of their relationship, the marriage between Elvis and Priscilla didn't last and they divorced in 1973, per Country Living. A few years later, tragedy struck when Elvis died on Aug. 16, 1977. In spite of the tragic loss and being left alone to raise their daughter, Priscilla not only rose to the occasion, she took control of the Elvis Presley Estate and transformed it into a financial powerhouse, according to Forbes. 
Over the years, Priscilla has proved that she's not just the former wife of The King, but a business dynamo in her own right. Keep reading to find out what she's worth.
Priscilla Presley gives Kris Jenner a run for her money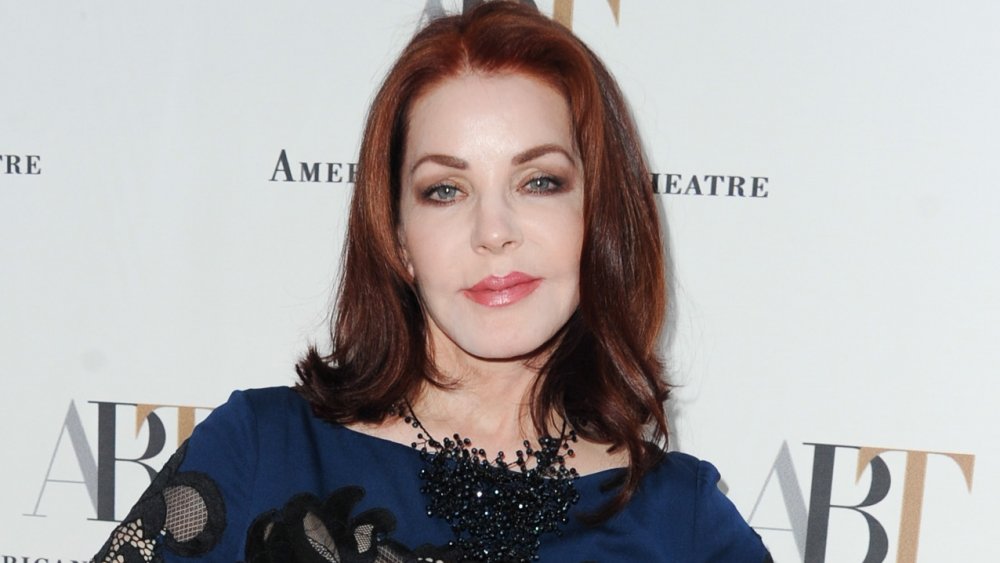 Allen Berezovsky/Getty Images
Step aside, Kris Jenner! It turns out that the original momager was actually Priscilla Presley. After Elvis Presley died in 1977, Priscilla "assumed primary management of the Elvis Presley Estate," according to Forbes. Under her watchful eye, the estate grew to a massive $100 million by 1993. Additionally, Priscilla created Elvis Presley Enterprises "to manage all Elvis image rights and remaining royalties" and ended up "turning Graceland into a tourist attraction."
All of her strategizing was, in part, to help her daughter, Lisa Marie Presley, secure her net worth, as the sole heir of Graceland. However, it proves what a successful financial strategist Priscilla really is. And her own finances prove this, too.
According to Closer Weekly, after Priscilla left Elvis, she opened up a boutique clothing store in Los Angeles called Bis & Beau, which proved to be successful for the time it was open. Priscilla also pursued movie and television roles, landing the role of Jenna Wade on the television drama Dallas. She also played Jane Spencer in The Naked Gun films. In 2019, Variety reported that Priscilla was working on an animated Netflix series called Agent King, which features Elvis as a superhero. However, as of this writing, there is no release date.
With all of these incredible projects, it's no wonder that Celebrity Net Worth estimates Priscilla's net worth to be $50 million. She might have been married to The King but gosh darn it if she isn't the queen of finances.