Inside Lisa Marie Presley And Priscilla Presley's Relationship Today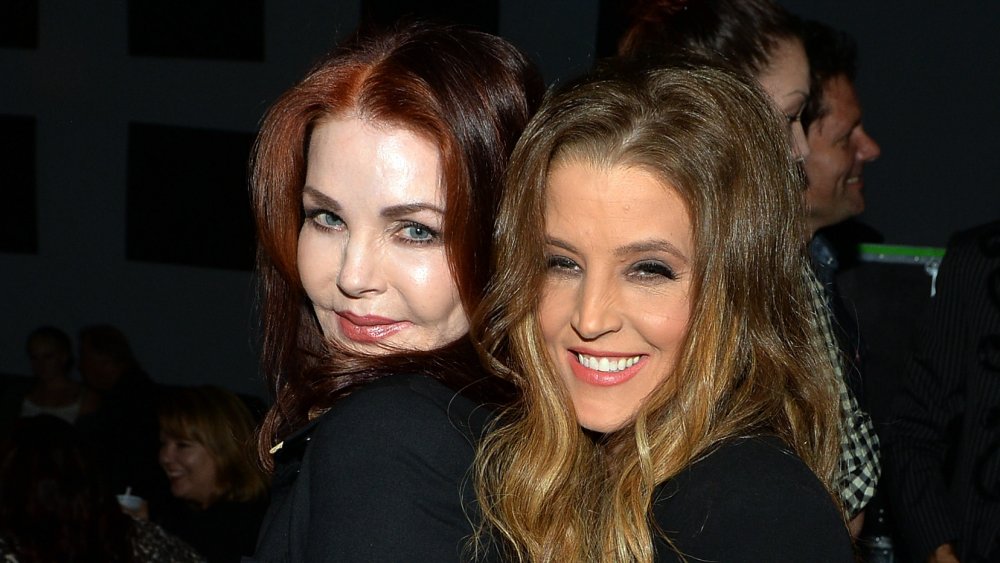 Rick Diamond/Getty Images
Lisa Marie Presley, only child to Elvis and Priscilla Presley, is grieving the loss of her son, Benjamin Keough, who died by suicide on July 12, 2020, according to TMZ.
Lisa has three other children, a daughter named Riley Keough, and twin daughters, Harper and Finley Lockwood. According to TMZ, Lisa is "trying to remain strong" for her children during this tragic time.
As Lisa focuses on her family during this time, she also has her mother, Priscilla, to turn to. While Elvis passed away when she was only nine-years-old, according to The Sun, her mother is still alive and very much involved in Lisa's life and the lives of her grandchildren.
While the mother and daughter have had a difficult relationship over the years, they are currently close and supportive of one another. They survived the loss of Elvis and now they're faced with reckoning with the loss of Benjamin Keough. Thankfully, their connection has proven stronger than their differences. Keep reading to hear all about Priscilla and Lisa Marie Presley's current relationship.
Priscilla Presley bails out Lisa Marie Presley financially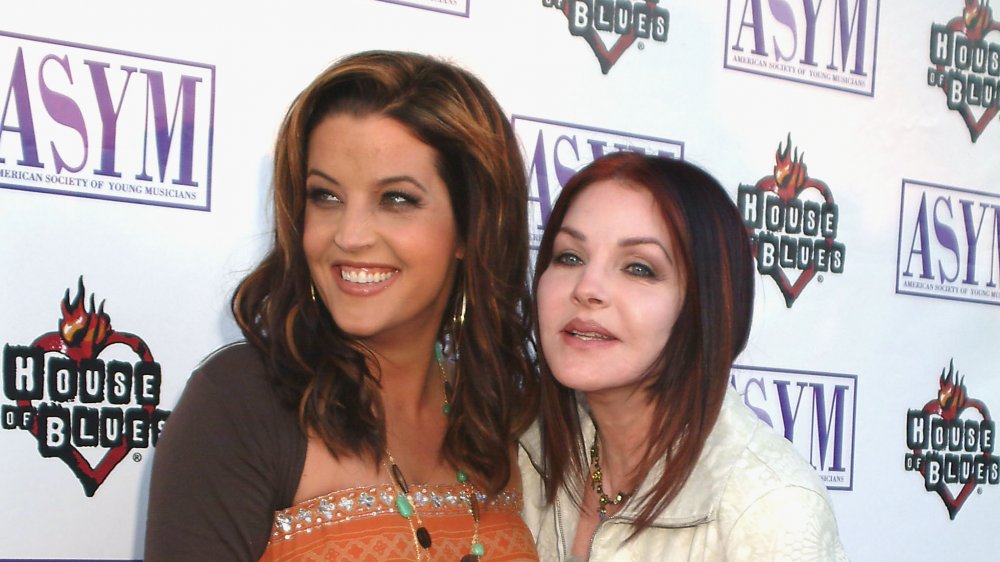 Michael Tullberg/Getty Images
Lisa Marie Presley was born on February 1, 1968, nine months after Elvis and Priscilla Presley's wedding, according to Radar Online. When Elvis died nine years later, Lisa Marie became the sole heir of the Graceland estate.
After Elvis passed, Priscilla "assumed primary management of the Elvis Presley Estate," according to Forbes. And thanks to her involvement, the estate grew to a whopping $100 million by 1993.
Despite this financial situation, Lisa struggled throughout her life with addiction and rocky divorces, leaving her in times of financial stress. In response, Priscilla put her Los Angeles mansion up for sale in 2019 to help out Lisa and asked friends to return items pertaining to Elvis so that they could sell them for a profit, according to Radar Online.
"Over the years, Priscilla gifted some of her exes with expensive items that either belonged to Elvis or that he'd given to her. Now, she's been contacting them to ask for them back," one anonymous source told Radar Online in 2018.
Priscilla hasn't just helped out Lisa Marie with money. She's also been there to support her daughter in raising her children... but not without some major arguments.
Priscilla Presley helps Lisa Marie Presley as a parent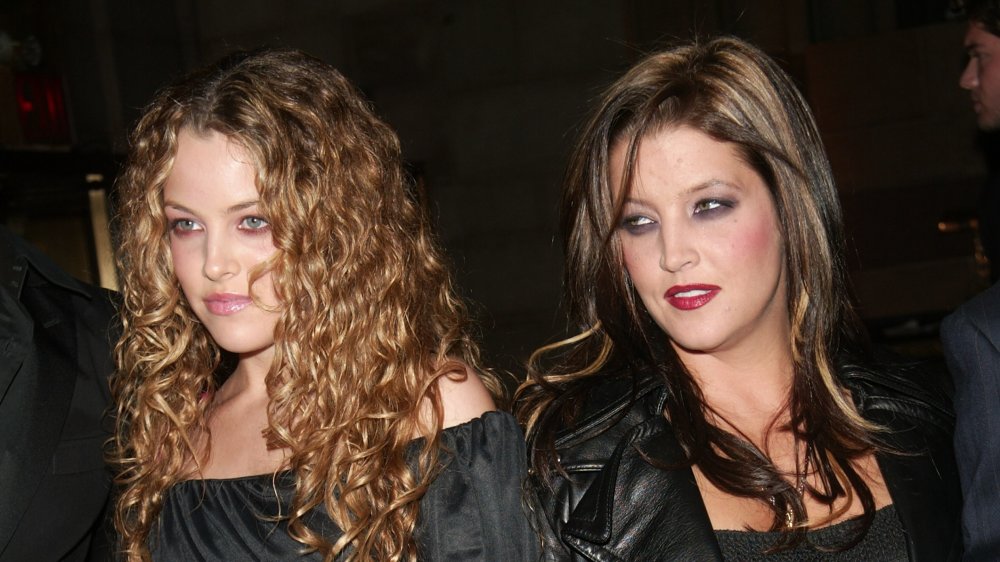 Evan Agostini/Getty Images
Lisa Marie Presley has been married four times, and her last marriage — to music manager Michael Lockwood — got particularly messy. The couple shared twin daughters, Harper and Finley, and Priscilla Presley had to get involved to help her daughter during the split.
Lisa Marie's marriage to Lockwood ended in 2016, after images of child pornography were found on Lockwood's computer, according to Entertainment Tonight. As the divorce proceeded, Priscilla took care of the couple's children and said to the outlet: "It's still a very family-oriented environment for them. [The children have] been with me for — it'll be over nine months. They're great. They're doing wonderful."
But Lisa Marie and Priscilla haven't always seen eye to eye on the subject of raising children. According to Radar Online, Priscilla was worried about Lisa Marie's older daughter, Riley Keough (pictured above), who was allegedly partying too much.
Lisa Marie didn't like her mother's involvement and, according to the Enquirer in 2012 (via Radar Online), said to her: "Butt out of my life! She's my kid and I'll raise her the way I see fit! You didn't do such a bang-up job yourself -– so stay out of it!"
Despite arguments, Lisa Marie and Priscilla are still close. In a 2012 interview with Today (via SFGate), Lisa said of their relationship: "My mom and I have a really great, almost sisterly, fun relationship now. She understands me, I understand her... I'm less angry...and more interested in being compassionate and understanding...than fighting constantly."