These Are The Only BTS Members To Go By Their Real Names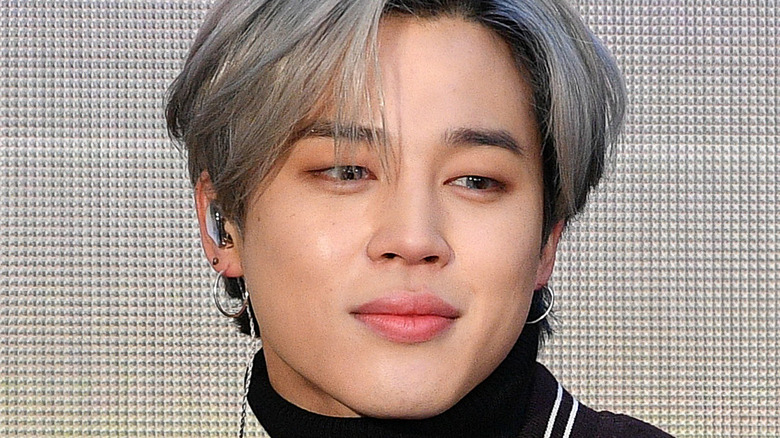 Dia Dipasupil/Getty Images
Everything about K-pop sensation BTS, created and managed by Big Hit Entertainment, runs like a well-oiled machine. From the stunning choreography, to the looks, to the performers' personas themselves, including the stage names. Most of the idols in BTS go by stage names or nicknames, but two have decided to use their real names instead.
K-pop bands don't come together by accident — they are scouted by a manager and train for years before they're ready for the big stage. BTS' manager Bang Si-Hyuk, in an interview with Time, says he was looking to put together an idol group when he discovered RM, the group's leader and rapper. Suga and J-Hope were two other trainees who became starting members of the group. Through auditions, Bang then found Jin, V, Jungkook, and Jimin.
We're assuming V and Suga aren't the names the idols were given at birth — so where did the stage names come from and who goes by their real name?
These members could have had some odd stage names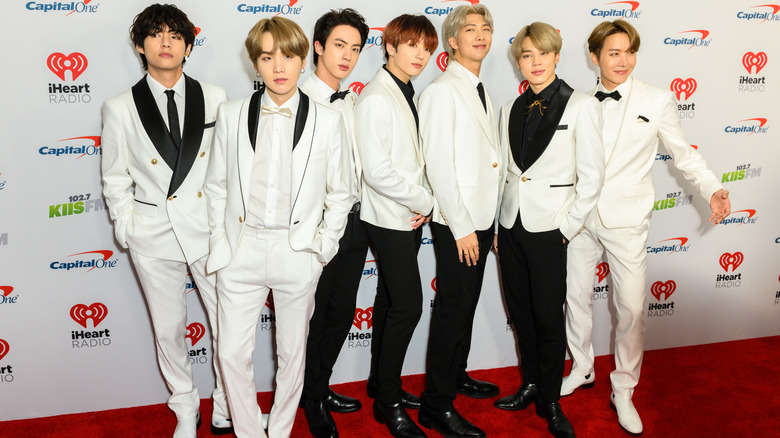 Shutterstock
It turns out Jimin and Jungkook are the only BTS members who go by their real names, though we could have been calling them something very different.
In an interview on Korean television, when asked why he uses his real name on stage, Jimin replied, "I originally received a stage name. They gave me the name 'Baby G,' so I said I would use my real name." Fair enough! As for Jungkook: "I also use my birth name, but I had a stage name. It was Seagull." He explained, "I'm from Busan and 'galmaegi' is seagull in English."
And while Jin isn't technically his real name, it is a shortened version of his given name, which is Kim Seokjin.
While we could kind of see how Baby G would have worked as a stage name, we have to admit we're having a hard time getting our minds around "Seagull." Luckily for us, we don't have to.