The Truth About Roger Federer's Wife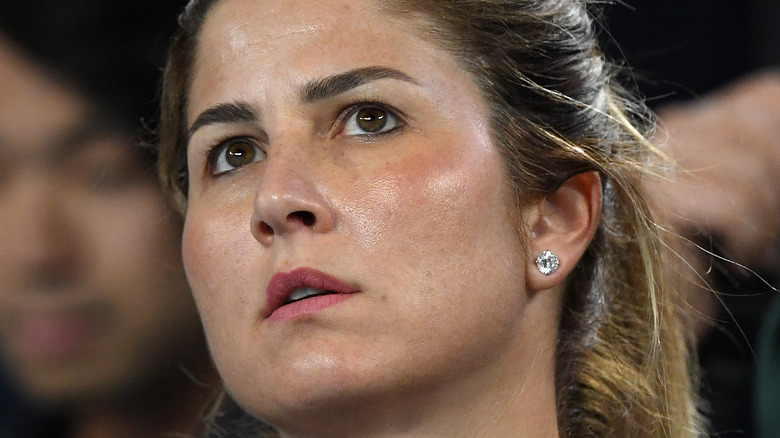 Quinn Rooney/Getty Images
Roger Federer is one of the biggest names in professional tennis. According to Britannica, "His total of 20 career men's singles Grand Slam championships" was the most in tennis history up until it was recently matched by the Spanish pro tennis player Rafael Nadal. And even at the age of 39 with new blood taking on the courts year after year, the Swiss native hasn't thrown in his racket yet. Fans are already looking forward to watching him play in Wimbledon's 2021 tournament and are hoping he can take home his ninth title from the event.
Although, rumors are buzzing, per First Post, "Wimbledon 2021 could be Roger Federer's final appearance at the All England Club" due to his age. We will just have to see how it plays out in the next few coming weeks. But while Roger is getting older for pro tennis, his fans are still rooting for him. One being his most supportive follower, his wife and mother to his children Mirka Federer. According to Yahoo! Sport Australia, Mirka actually could be one of the most supportive wives in the game. 
Want to know more about this pro tennis player's wife? From how they met to her own past experience playing the sport, we've got the inside scoop on everything there is to know about Mrs. Federer. Keep reading to find out. 
Before becoming Roger Federer's wife, Mirka used to be a professional tennis player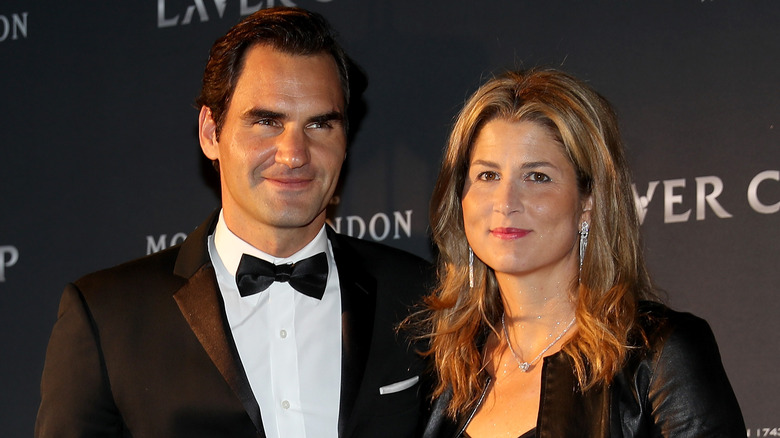 Matthew Stockman/Getty Images
According to Yahoo! Sport Australia, Roger Federer opened up about his wife and all the sacrifices she has made, not just for their family, but for him to continue to win grand slam titles. For those who aren't familiar with Mirka Federer, the Swiss native is actually a former professional tennis player. The pair met at the 2000 Olympics when she was still playing, but she ultimately retired in 2002 due to a foot injury, which also allowed for her to put all of her energy behind her husband. The couple eventually married in 2009 and now have two sets of twins. If you're a follower of professional tennis, you've most likely seen the adorable family in the stands, cheering on Roger. 
Roger revealed to The Times U.K. in an interview about his wife, "She has been wonderful in terms of support." He added, "It was amazing how easily she walked away from tennis and retired, never really tried to come back." He then went on to joke and say that his wife once told him, "I'd rather have helped you have an amazing career (than) me having some kind of a career and we won't see each other and we'll grow unhappy and maybe we'll break up because we won't see each other enough."
He ended the interview by saying, "We just love our time together and that's still the case."