Where Is Britney Spears' Dad Living During Her Conservatorship Battle?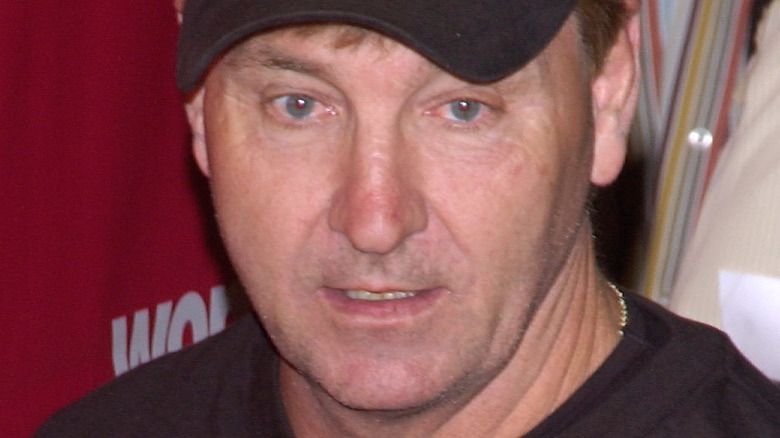 Shutterstock
Britney Spears is said to be at odds with her father as she has been trying to remove him as her conservator in an ongoing court battle that resumes on June 23. 
Back in March, USA Today reported that Britney had her lawyer file an official petition requesting that Jamie Spears resign from the role, but he has not obliged. A month before that petition was filed, Jamie's attorney Vivian Lee Thoreen told CNN that her client "would love nothing more than to see Britney not need a conservatorship" and that "whether or not there is an end to the conservatorship really depends on Britney. If she wants to end her conservatorship, she can file a petition to end it." 
In April 2021, Variety reported that the judge granted a request made by Britney's camp, allowing her to speak in court on her own behalf for the first time in years. Britney is expected to make a virtual appearance on June 23, and will discuss the "status of the conservatorship," according to Los Angeles Superior Court Judge Brenda Penny. Britney fans around the globe are hoping that the pop star's words are enough to convince Judge Penny that she no longer needs her father as her conservator. And while all of this has been going on, there seems to be a lot of curiosity about what Jamie has been up to in his personal life. Keep reading to find out how Jamie has been spending his free time — and where he's been living while doing so.
Britney Spears & Jamie Spears have a 'complicated relationship'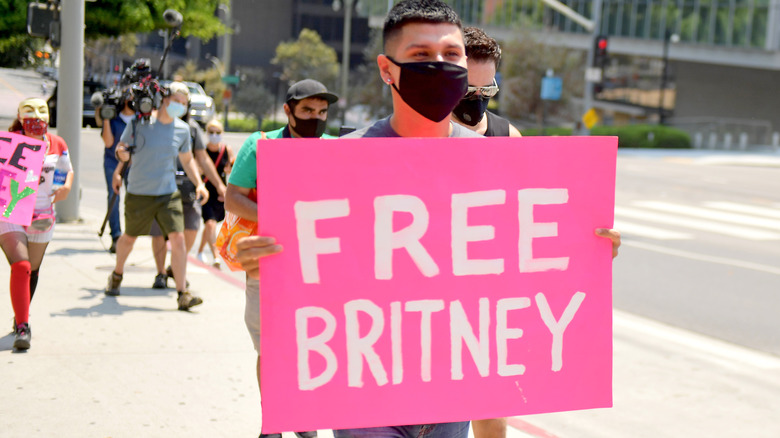 Matt Winkelmeyer/Getty Images
Jamie Spears hasn't spoken much to the press, nor has he been in the spotlight by his own doing. For the most part, he keeps to himself, living his life in Kentwood, Louisiana, and letting his lawyers handle most of the conservatorship stuff. According to the New York Times, Jamie often hosts crawfish boils with friends and hangs out at the local VFW bar. The outlet also reports that Jamie recently sold the childhood home that he and his now ex-wife Lynne Spears raised their three children in. 
So, where has Jamie been living? In a motor home. "He has been staying down a winding country road on the outskirts of town, in an RV parked at a warehouse that has stored the boxed-up relics of his daughter's megawatt career," the New York Times reported. Meanwhile, Britney lives in California and spends a lot of her spare time with her boyfriend, Sam Asghari. 
It's unknown how frequently Britney talks to her dad, but it's safe to assume that they don't communicate at all. Back in 2019, a source told People magazine that Britney and her dad had a "complicated relationship" and that they hadn't been speaking. That still seems to be the case today.