How Does Prince Charles Really Feel About William And Harry's Feud?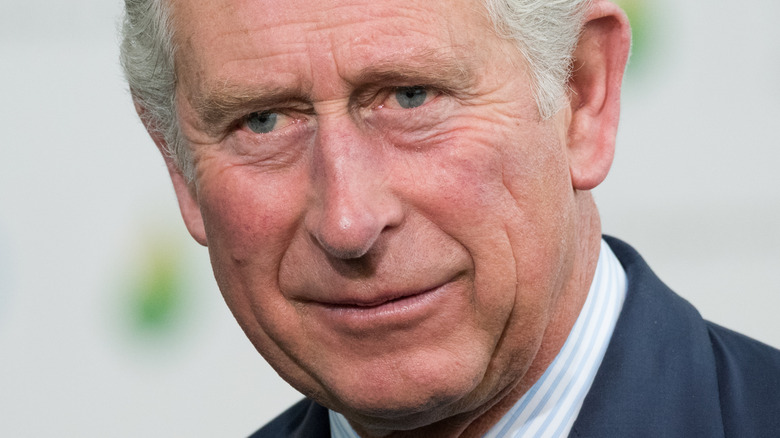 Shutterstock
Prince William and Prince Harry have been at odds for a couple of years now, and things don't seem to be getting any better for the two brothers. Harry admitted that his relationship with William had been strained during his interview with Oprah Winfrey back on March 7. "You know, as I've said before, I love William to bits. He's my brother. We've been through hell together. I mean, we have a shared experience. But, you know, we're on different paths. The relationship is space, at the moment. Time heals all things, hopefully," Harry told Oprah, according to The Sun.
Well, "things" between William and Harry are believed to become worse as Harry has chosen to continue speaking out about his life in the UK, sharing information that some feel should be kept private. From Harry's appearance on Dax Shepard's Armchair Expert podcast to his AppleTV+ television series, "The Me You Can't See," the Duke of Sussex has chosen to share his personal life with the public, which has reportedly upset William even further. According to Us Weekly, William would prefer to keep things between himself and his brother, and he has been made "uncomfortable" by Harry sharing private things with the world. 
As all of this transpires, one has to wonder just how Harry and William's father, Prince Charles, feels about their ongoing feud. Read on to find out.
Prince Charles is said to be 'shellshocked'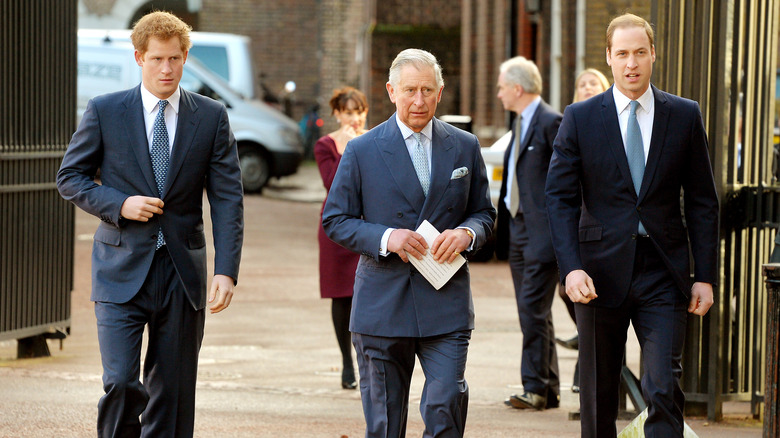 Wpa Pool/Getty Images
It seems as though every family goes through challenges at times, and it's never easy. While Prince Charles has managed to keep his composure and not speak out about Prince Harry, a source tells People magazine that the future king of England is simply "shellshocked by it all." The source added that Charles "is very hurt and upset [by the ongoing fallout]" between his sons. Given that the brothers were once so close, royal watchers all over the globe can understand why Charles would feel this way.
Of course, Charles and Harry have their own set of differences to be ironed out, but that probably won't be happening anytime soon. Harry is expected to arrive in the UK in the coming days so that he can attend the unveiling of the Princess Diana statue at Kensington Palace on July 1. However, according to The Sun, Charles won't be around for the event — and won't be meeting up with his youngest son. "Charles will leave the boys to it. Harry will need to quarantine for at least five days when he lands in England, most likely at Frogmore Cottage in Windsor. Charles has made it quite clear he will not be around beyond that because he is going to Scotland. There is no planned meeting between the three of them," a source told the outlet.