The Truth About Jojo Siwa's Parents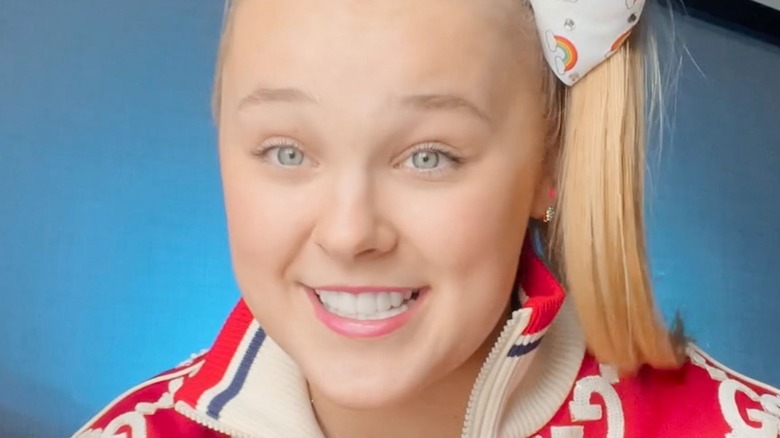 The 32nd Annual Glaad Media Awards/Getty Images
Joelle "JoJo" Siwa is one of the biggest internet personalities out there. The star garnered much of her fame from her "Its JoJo Siwa" YouTube channel which now boasts over 12 million subscribers. She also has an incredible reach across other social media platforms, with 10.8 million followers on Instagram and over 600,000 on Twitter. Siwa has used her love for bows, sparkles, and all things colorful (and energetic) to build an empire featuring a thriving music career, several product collaborations with major brands, and even some controversy along the way.
In 2016, Siwa's signature bow turned into a business opportunity; she teamed up with accessories retailer Claire's for a bow collection, reported the BBC. The bows became so popular amongst elementary school-aged kids that some school administrations took strides to ban the bows from classrooms. Regarding the bow ban, Siwa said "it's a very bad thing," but told her fans to "follow the rules, it's very unfortunate if your school is banning them." Even with the issues at some schools, the bow collaboration was made with good intentions. The bow is "more than just a hair accessory, it is a symbol of power, confidence, believing-ness," said Siwa.
While there's plenty to bow — we mean to know about Siwa herself, who are her parents? Read on to find out!
JoJo Siwa's parents have been integral to her career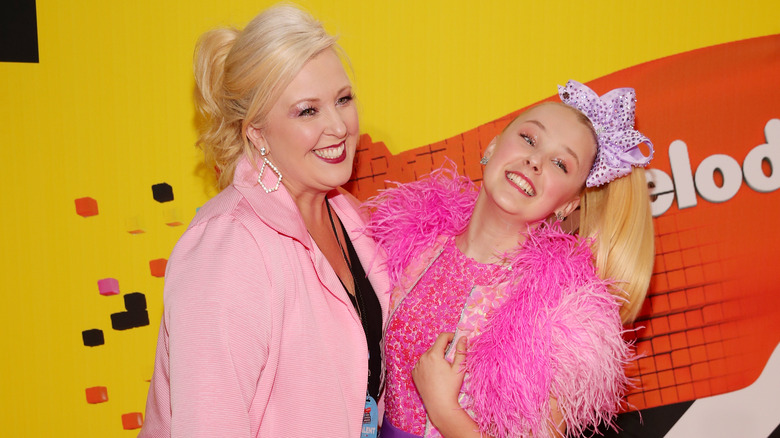 Christopher Polk/Getty Images
Not only has JoJo Siwa made a merchandise empire targeted to kids consisting of world tours, clothing, and accessories, but she also has a thriving YouTube channel that's viewed by millions of people of all ages each year. Given so much success at such a young age, who are the parents who have been supporting her talent?
Well, JoJo's mom is a familiar face. Jessalynn Siwa starred alongside her daughter on the Lifetime reality show "Dance Moms" for Seasons 5 and 6. Jessalynn was also a dance instructor in her native town of St. Catherine, Iowa. JoJo's mom got the YouTube star into dance at the age of two, which skyrocketed JoJo to the career that's seen now, reported Telegraph Herald. "I've loved dancing my whole life," Jessalyn told TH. "Dancing makes people happy whether it's performing on stage or with your friends at a wedding. From the time she could walk, JoJo was at the studio every day, hanging out with me." Jessalyn even homeschooled her daughter so she could hone her skills and gather opportunities, soon after moving to Los Angeles, Calif. 
While JoJo's father, Thomas, stayed behind in Iowa with brother Jayden and was never part of the limelight, he is supportive, and a chiropractor, so he was probably useful in keeping JoJo's body healthy during her dance-intensive years! "My family is awesome," JoJo once told People. They seem like they have her back!